YPG/PKK terror group eyes bullion gold stolen by Daesh
Daesh terrorist group surrounded by US-backed YPG/PKK in eastern Syria
25.01.2019 - 17:34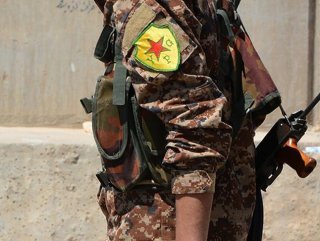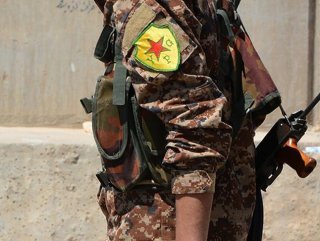 Fighting between YPG/PKK and Daesh terrorist groups erupted Friday in eastern Syrian province of Deir Ez-zor after the latter refused to handover gold bullion in exchange of safe evacuation.
Daesh camps have been surrounded by U.S.-backed YPG/PKK terrorists in the town of Bagoz, East of the Euphrates River, according to local sources on Friday.
YPG/PKK terrorists allowed Daesh captives to communicate with their peers via radio, but failed to reach any sort of deal.
The gold was stolen from banks in the Iraqi city of Mosul by the Daesh terrorists during its three-year occupation of the city.
In late 2017, Baghdad declared that Daesh's military presence in Iraq had been all but destroyed.
Iraqi officials, however, continue to wage frequent operations against Daesh "sleeper cells", which allegedly remain active in certain parts of the country.
The PKK -- listed as a terrorist organization by Turkey and the EU -- has been responsible for the deaths of some 40,000 people, including women and children in its more than 30-year terror campaign against Turkey. The YPG is its Syrian offshoot which the U.S. supports pitting it against Daesh.
Turkey has long objected to the U.S. giving support and weapons to the YPG/PYD/PKK, arguing that using one terrorist group to fight another makes no sense.
Last year, the YPG/PKK -- with U.S. assistance -- captured parts of Deir ez-Zor's eastern, western and northern outskirts West of the Euphrates.
In September, the terrorist group -- with U.S. air support and French support on the ground -- began operations to purge Daesh from Deir ez-Zor.
Daesh's presence in Deir ez-Zor is now limited to the town of Bagoz. Areas west of the Euphrates, meanwhile, remain under the control of Syrian regime forces.
According to estimates, the YPG/PKK currently occupies roughly one third of Syria's total territory.