Ukraine's Zelensky says hopeful over face-to-face meeting in Istanbul
The leader whose country is under attack said he was optimistic about the talks that will be organized in Turkey.
28.03.2022 - 16:56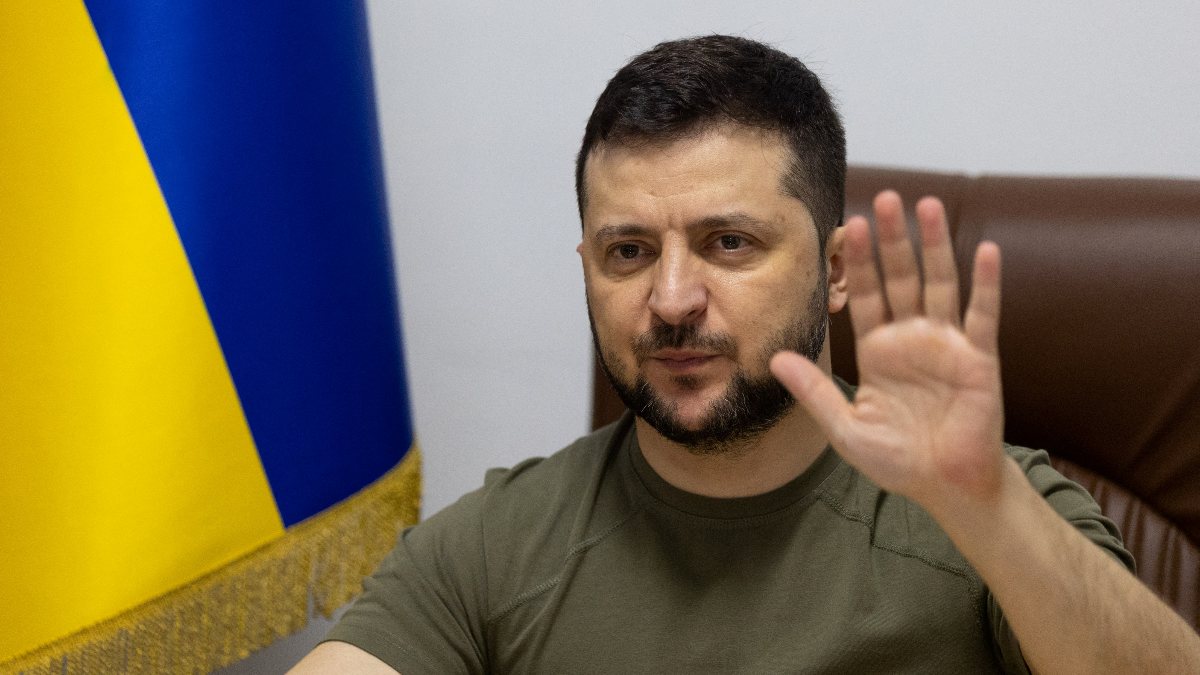 Ukraine's President Volodymyr Zelensky described a fresh round of face-to-face talks between Russian and Ukrainian negotiators to be held in Turkey's Istanbul as "not bad."
"A new round of negotiations is ahead because we are looking for peace, really, without delay. As I was informed, there is an opportunity and a need for a face-to-face meeting in Turkey. This is not bad. Let's look at the result," he said in a video address published early Monday by the presidential office.
UKRAINE'S PRIORITIES
"Our priorities in the negotiations are known. Ukraine's sovereignty and territorial integrity are beyond doubt," he said.
Zelensky underlined that "effective security guarantees" for Ukraine are "mandatory."
SANCTIONS AGAINST RUSSIA
"Our goal is obvious -- peace and the restoration of normal life in our native state as soon as possible," he added.
He stressed that the sanctions against Russia, "against the aggression," are needed as long as Russian troops remain on the territory of Ukraine.
"The week is planned to be very busy, so no one will be able to hide the Ukrainian interest somewhere in political offices," said Zelensky.
The next meeting of the Russian and Ukrainian negotiating teams will be held in Istanbul as the Turkish and Russian presidents agreed on Sunday.