Turkish, Qatari leaders hold bilateral meeting in Doha
Erdoğan arrived in Doha Monday for a 2-day visit. Bilateral agreements were signed between the two countries.
07.12.2021 - 14:55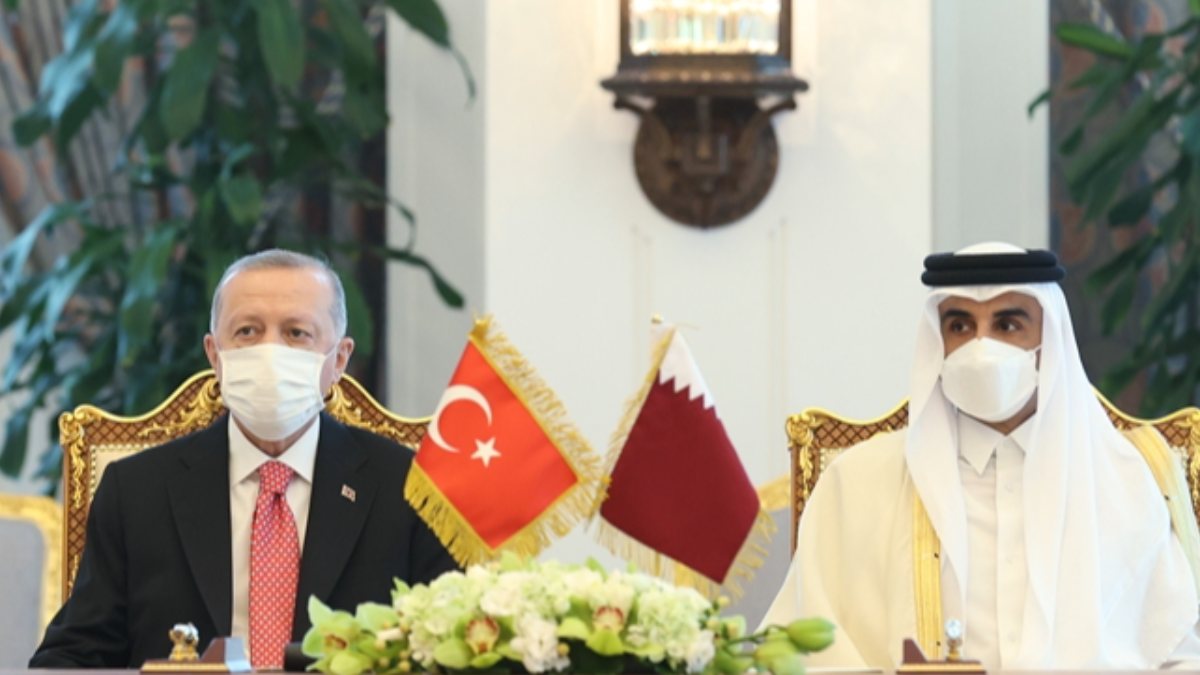 Turkish President Recep Tayyip Erdoğan held a bilateral meeting in Doha on Tuesday with Qatari Emir Sheikh Tamim bin Hamad Al Thani.
The meeting lasted for two hours and was closed to the media.
TWO-DAY VISIT TO QATAR
On Monday, Erdoğan started a two-day visit to Qatar to participate in the seventh meeting of the Supreme Strategic Committee between the two countries.
Erdoğan is accompanied by a high-level delegation, including Foreign Minister Mevlüt Çavuşoğlu, Defense Minister Hulusi Akar, Turkish intelligence chief Hakan Fidan, the Presidency's Director of Communications Fahrettin Altun and the head of Turkey's Religious Affairs, Ali Erbaş.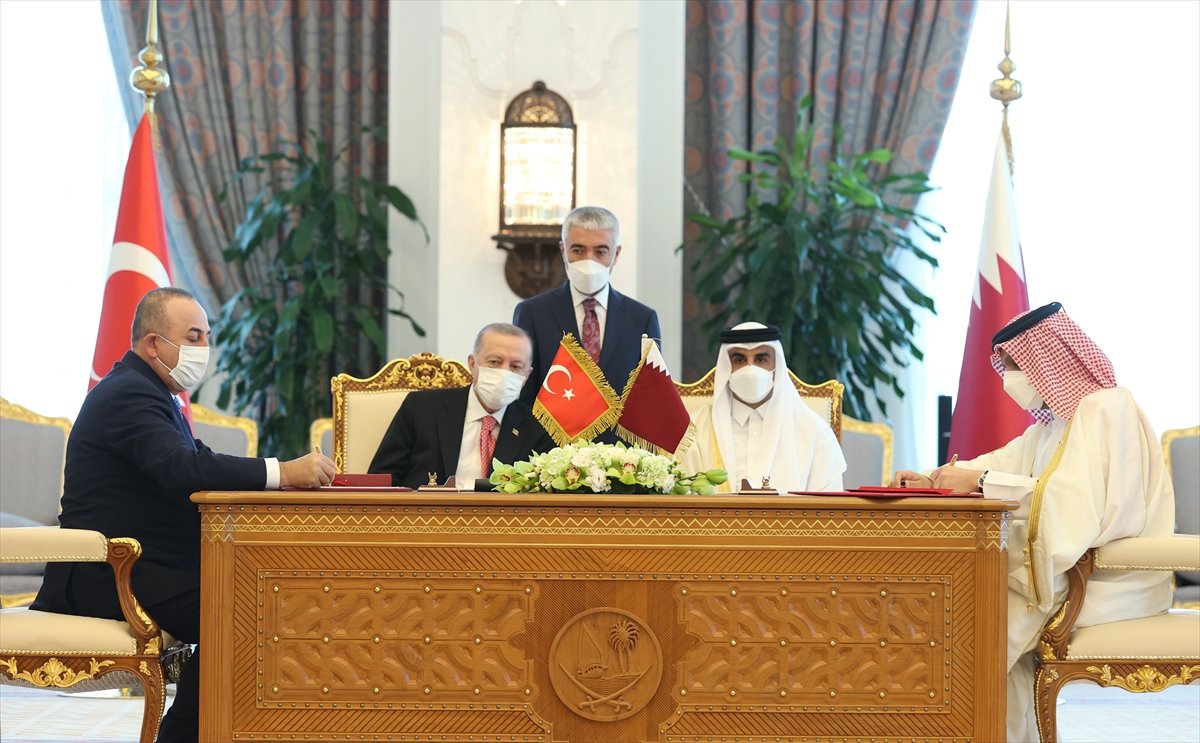 BILATERAL AGREEMENTS
President Erdoğan and Qatari leader Al Thani attended the signing ceremony of 15 new agreements to boost the cooperation between the two countries.
The agreements were signed in the areas including trade, investment, development, culture, youth, sports, diplomacy, health, religious affairs, and media.
Following the signing ceremony, Erdoğan and Al Thani are expected to attend the 7th meeting of Turkey-Qatar Supreme Strategic Committee.