Turkey wants Finland, Sweden to have clear stance against terrorism
Turkish foreign minister said those who support terrorism 'should not be allies in NATO.'
16.05.2022 - 10:53
Turkey has always supported the idea of expanding NATO, but it has concerns with regard to Finland and Sweden's desire to join the alliance given their relations with terror groups, the Turkish foreign minister said on Sunday.
Mevlüt Çavuşoğlu's statements came after an informal NATO gathering held in Germany's capital Berlin.
"Countries supporting terrorism should not be allies in NATO," Çavuşoğlu said, adding that he briefed participating officials on the support the two countries provided to the PKK terror group, especially the arms aid supplied by Sweden.
'Finland and Sweden must stop supporting terror groups'
Both Finland and Sweden "must stop supporting terror groups," and give clear security guarantees in order to become NATO members, said Çavuşoğlu, who noted that the member countries should show solidarity with one another.
Turkey has made it clear why it opposes Finnish and Swedish membership for the time being and has expressed its discomfort related to the two countries' talks with members of the PKK and its Syrian offshoot, the YPG, Çavuşoğlu said.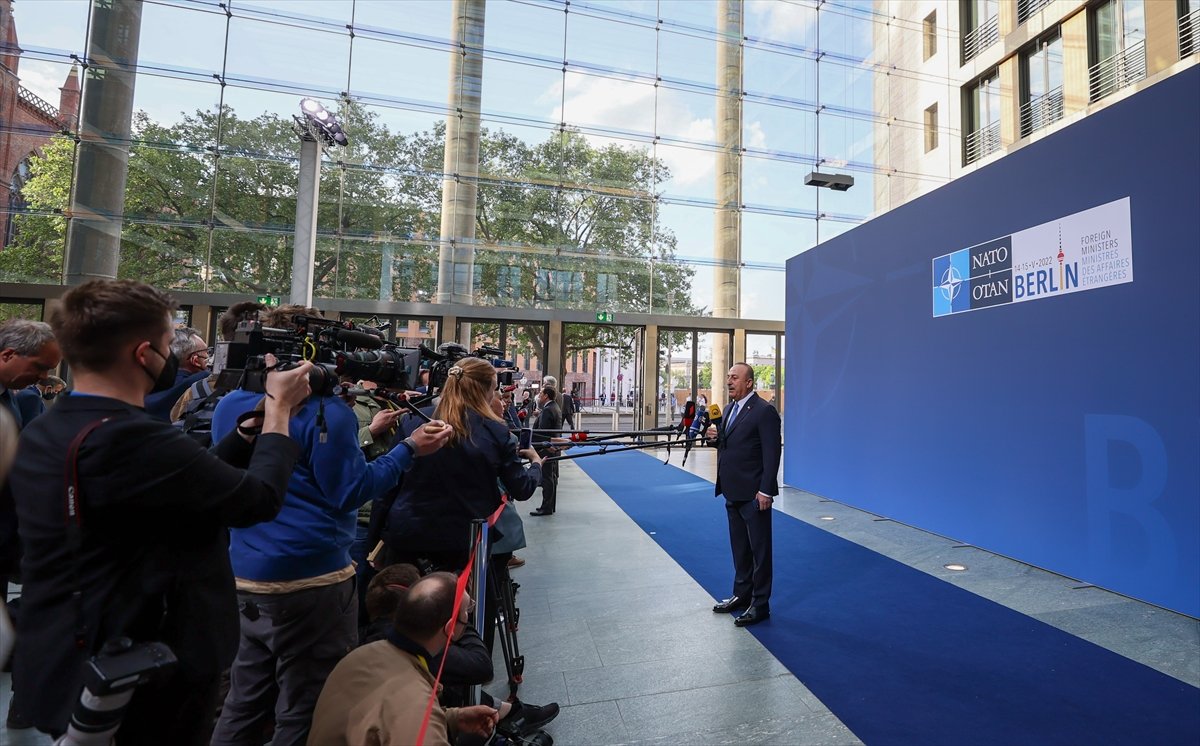 'The Turkish concerns should be resolved'
He added that though many members of the alliance welcome the idea of Finland and Sweden joining the alliance, they also agreed that the Turkish concerns should be resolved.
Restrictions on export permits by the would-be NATO members are "unacceptable," he added, asserting that such constraints are adopted against hostile countries.
The minister went on to say that Turkey's demands that the countries lift restrictions on its defense industry and exports should be regarded as an indication of the spirit of alliance, rather than a bargaining chip, because Ankara has concerns about the two countries.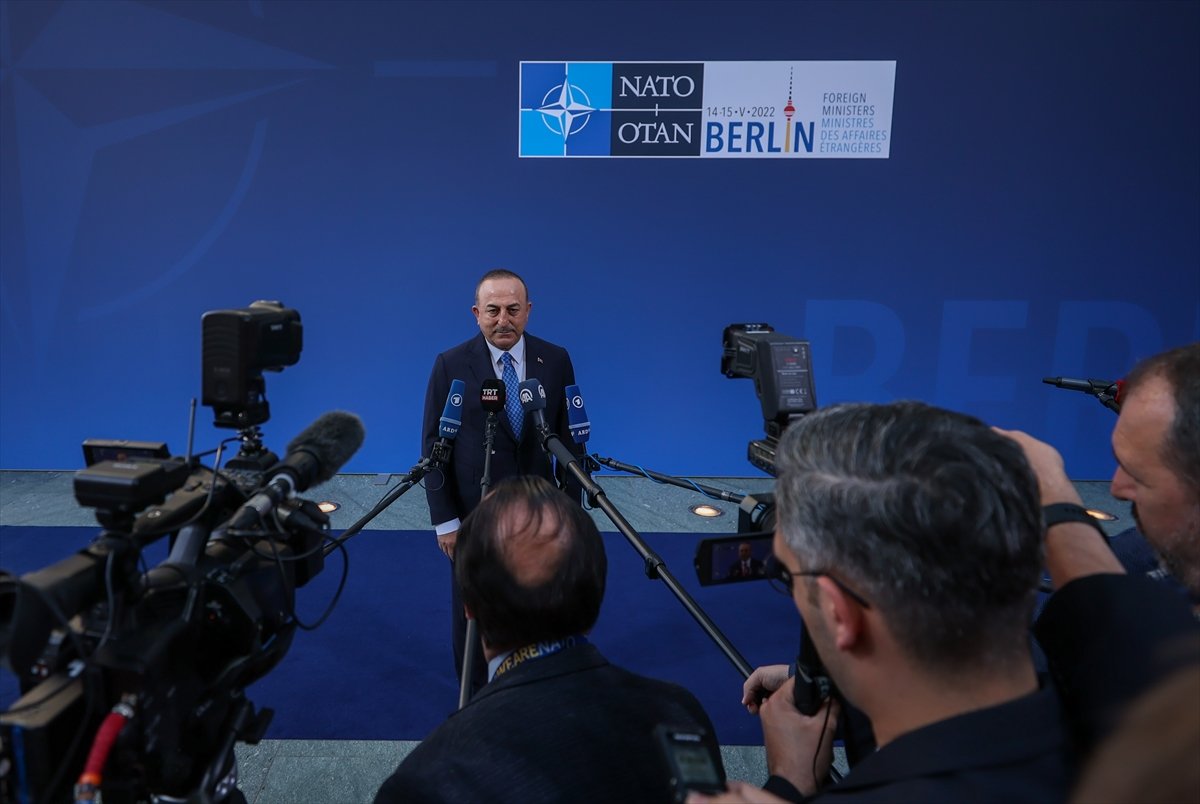 'More tangible efforts' is needed
During their three-way meetings, the Finnish and Swedish sides came up with proposals to address Turkey's concerns, he said, underlining that identifying the PKK as a terror group alone would not meet the expectations of the Turkish government, which wants to see more tangible efforts.
Furthermore, Çavuşoğlu commented on his Swedish counterpart Ann Linde's statements on relations with terror groups, saying they were not "productive," but "provocative."
On the other hand, the Turkish top diplomat said his Finnish counterpart, Pekka Haavisto, has so far been cautious.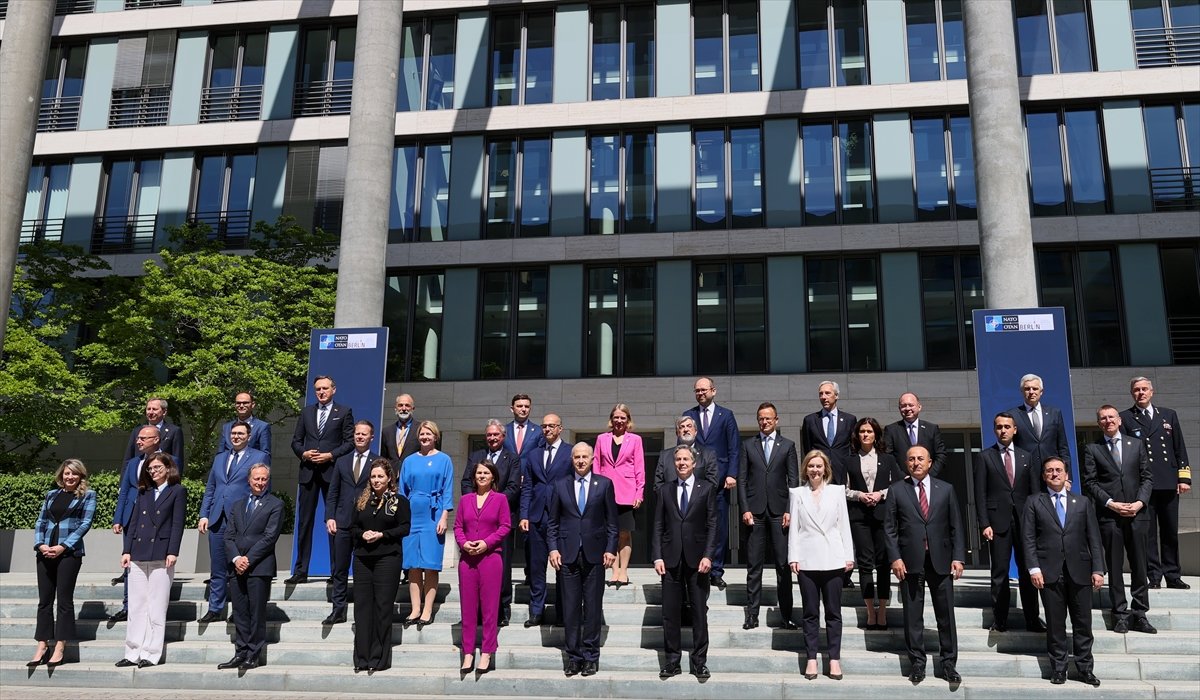 Sweden to send delegation to Turkey
Meanwhile, Sweden will send a delegation of diplomats to Turkey to discuss the Scandinavian country's decision to apply for NATO membership, the government announced Sunday.
Swedish Foreign Minister Ann Linde confirmed that the delegation would visit Turkey and said it would be sent to Ankara very soon to evaluate the ruling Social Democratic Party's decision in favor of joining NATO.