Turkey launches Operation Yıldırım-12 in east
Turkish Interior Ministry stated that more than 700 Turkish security personnel participate in Operation Yıldırım-12 in eastern Bitlis province.
18.09.2020 - 14:10
Turkey launched a new anti-terror operation in its eastern Bitlis province, the Interior Ministry announced Friday.
747 SECURITY PERSONNEL ARE TAKING PART IN THE OPERATION
Operation Yıldırım-12 aims to completely eliminate the separatist terror group PKK from the country and neutralize all terrorists hiding out in the region, the ministry said in a statement.
As many as 747 security personnel are taking part in the operation, including Gendarmerie Special Operations forces, police, and security guards, it added.
Turkey launches Operation Yıldırım-12 in east WATCH
On Sept. 11, Operation Yıldırım-11 was launched in the eastern Siirt province to neutralize PKK terrorists in the region.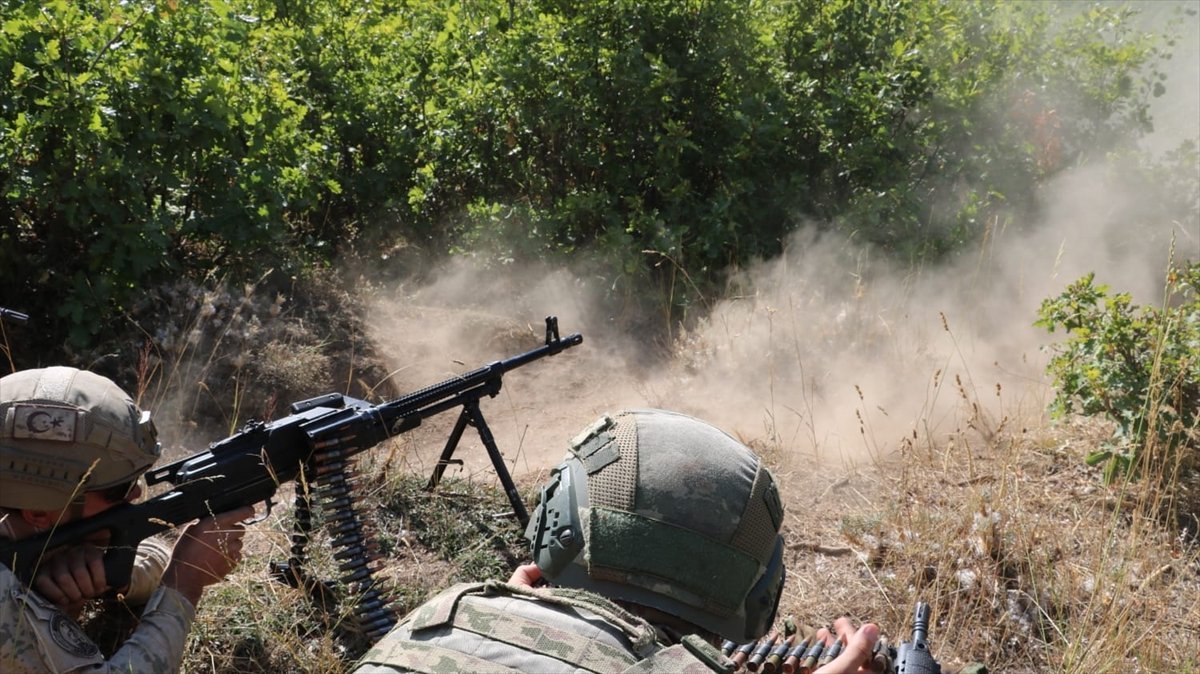 A total of 71 terrorists have been neutralized, 38 collaborators captured, 141 caves, hiding spots, and storages destroyed, and a large quantity of arms, ammunition, and other supplies seized in Yildirim operations to date, the ministry said.