Turkey calls on China to close Uighur detention camps
Turkish foreign ministry spokesman describes China's systematic assimilation policy of Uighur as 'a great embarrassment for humanity'
10.02.2019 - 12:21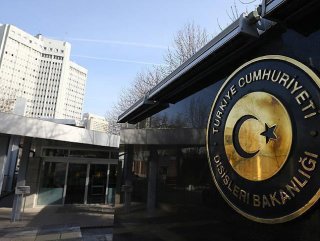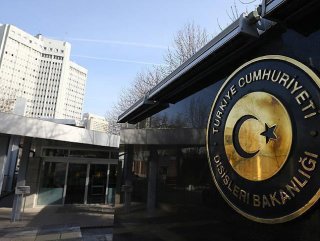 Turkish foreign ministry spokesman slammed Chinese authorities' systematic assimilation policy towards Uighur Turks, saying it is a "great embarrassment" in a written statement on Saturday.
"SYSTEMATIC ASSIMILATION POLICY OF CHINESE AUTHORITIES IS EMBARRASSMENT"
Spokesman Hami Aksoy said, "Systematic assimilation policy of Chinese authorities towards Uighur Turks is a great embarrassment for humanity." "It is no longer a secret that more than one million Uighur Turks, -- who are exposed to arbitrary arrests- are subjected to torture and political brainwashing in concentration centers and prisons," Aksoy said.
"Uighurs -- who are not detained in the camps -- are also under great pressure. Our Uighur-origin citizens living abroad cannot hear from their relatives living in this region," he added. Turkey invites Chinese authorities to respect fundamental human rights of Uighur Turks and shut down concentration camps, Aksoy said. "We also call on the international community and UN Secretary-General to take effective steps to end the human tragedy in Xinjiang Region," he added.
The foreign ministry spokesperson also mentioned about Saturday's demise of Uighur poet and musician Abdurehim Heyit. "In such an environment, we've learned with great sorrow that dignified poet Abdurehim Heyit, who was sentenced to eight years in prison for his composition, died in the second year of his imprisonment," he said.
"THIS INCIDENT STRENGTHENED THE TURKISH PUBLIC'S REACTION"
"This tragic incident has further strengthened the Turkish public's reaction to the serious human rights violations in Xinjiang Region." Aksoy voiced Turkey's expectation from Chinese authorities to consider reactions of Turkish people over serious human rights violations. China's Xinjiang region is home to around 10 million Uighurs.
The Turkic Muslim group, which makes up around 45 percent of Xinjiang's population, has long accused China's authorities of cultural, religious and economic discrimination. China stepped up its restrictions on the region in the past two years, banning men from growing beards and women from wearing veils and introducing what many experts see as the world's most extensive electronic surveillance program, according to The Wall Street Journal.
Up to 1 million people, or about 7 percent of the Muslim population in Xinjiang, have been incarcerated in an expanding network of "political re-education" camps, according to U.S. officials and UN experts. In its last report released on last September, Human Rights Watch blamed the Chinese government for a "systematic campaign of human rights violations" against Uighur Muslims in northwestern Xinjiang, an autonomous region in the country. According to a 117-page report, the Chinese government conducted "mass arbitrary detention, torture and mistreatment" of Uighur Turks in the region.