Suicide attack US-YPG convoy in Syria kills 5
A suicide attack on a joint US-YPG patrol in the city of Hasakeh, northeast Syria killed at least 5 YPG terrorists, the war monitor Syrian Observatory for Human Rights reported.
21.01.2019 - 16:41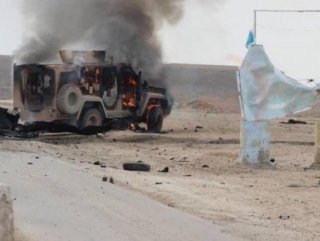 A suicide car bomb attack on a military convoy in northeastern Syria Monday killed five YPG terrorists accompanying US-led coalition troops, a monitor said.
THE BOMB-LADEN CAR TARGETED AMERICAN FORCES
The Syrian Observatory for Human Rights said five members from the YPG terror organization were killed in the attack, which occurred on a road in Hasakeh province. "A suicide attacker driving a bomb-laden car targeted a convoy of American forces accompanied by the YPG on the Hasakeh-Shadadi road," the Observatory said. The head of the Britain-based Observatory, Rami Abdel Rahman, said the attacker's vehicle hit a YPG vehicle.
Suicide attack US-YPG convoy in Syria kills 5 WATCH
Daesh claimed responsibility for the bombing.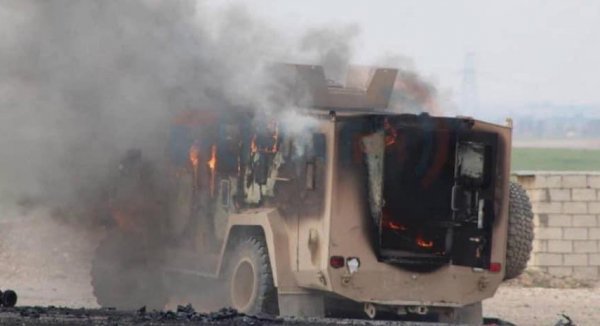 Last week, four US citizens, including two soldiers, were killed in a suicide attack in Manbij that killed 10 people in all.
The attacks followed US President Donald Trump's decision last month to withdraw the United States' 2,000 troops from Syria because, as the president put it, Daesh had been defeated.