Strikes continue against Macron's pension reform
Doctors, pharmacists, and nurses went on strike to save a once-vaunted public hospital system that's struggling after years of cost cuts in France.
18.12.2019 - 09:35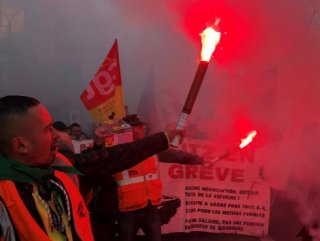 Workers from across France including doctors, joined transport workers in nationwide strikes.
THOUSANDS OF DOCTORS TOOK TO THE STREETS IN CITIES
France's transport networks were crippled and schools shut on a thirteenth day of strikes, but there was not the pick-up in faltering momentum that union chiefs had hoped for in nationwide protests, even as private-sector workers joined in.

In Paris, police fired tear gas and charged to disperse demonstrators from the Place de la Nation, though there was none of the rioting and looting that marked the yellow vest protests against high living costs late last year.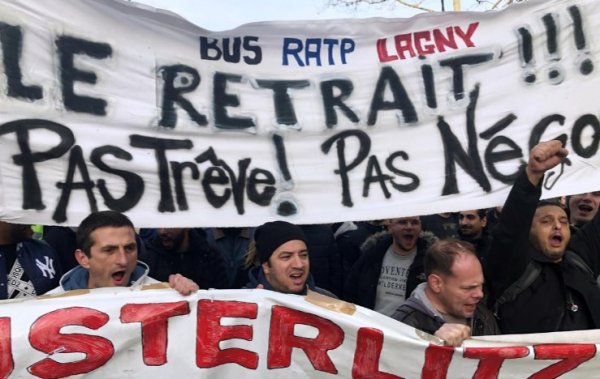 French workers receive among the world's most generous state pensions through a system divided into dozens of separate schemes. Macron's government says privileges for various categories of workers make it unfair, and wants a "points" system to treat contributions from all workers equally. Unions say this amounts to an attack on hard-earned benefits.