Sailor kills 2, then himself at US' Pearl Harbor base
A US Navy sailor shot and killed two people at a military base at Pearl Harbor, Hawaii, military officials said.
05.12.2019 - 09:12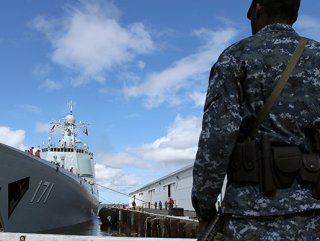 A shooting Wednesday at the Pearl Harbor Naval Shipyard in Hawaii has left three people dead, according to local media.
The shooter died from "an apparent self-inflicted gunshot wound", the officials said in a press briefing, adding that a third victim is in stable condition after being hospitalized.
THE NAMES OF THE VICTIMS AND THE SHOOTER WERE NOT SHARED
"We have confirmed that two (victims) are deceased. One is in stable condition in a local hospital. I can also report that the shooter, who has tentatively been identified as an active-duty sailor assigned to USS Columbia SSN 771, is also deceased by an apparent self-inflicted gunshot wound," Rear Admiral Robert Chadwick said.

The base, which was formed by the merger of Pearl Harbor Naval Station and Hickam Air Force Base, was placed on lockdown for about two hours following the incident at about 2:30 p.m. Hawaii Standard Time.
An unnamed witness told Hawaii News Now in an on-air interview that he had heard gunfire near Drydock 2 at the base and looked up from his desk to see the gunman put a gun to his head and shoot himself. The gunman was wearing a U.S. Navy uniform, the witness told the station.