Priest runs in terror as shockwave hits in Beirut explosion
Footage released on social media from a religious ceremony being live-streamed from Beirut showed a priest fleeing in terror as the huge explosion rocks the building.
05.08.2020 - 16:27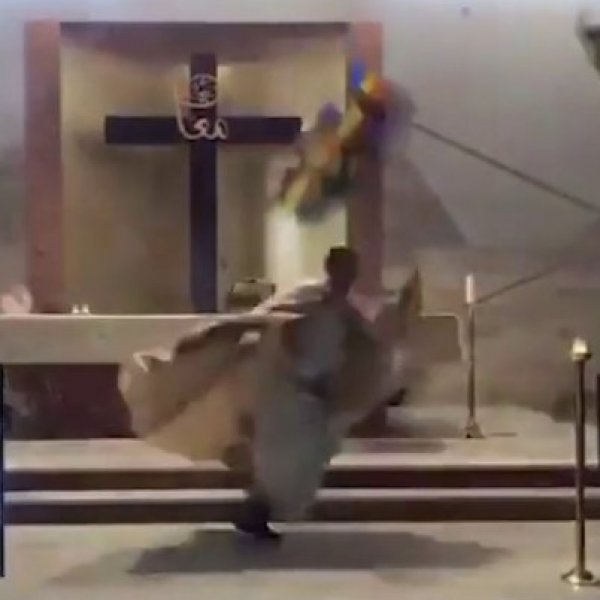 A fire at a warehouse containing explosives at the Port of Beirut led to the massive blast, which leveled a three-story building and was heard across the city and its suburbs.
STAINED GLASS WINDOWS RAINED DOWN FROM ABOVE
At least 100 people died and more than 4,000 were wounded in the blast, Lebanese Heath Minister Hamad Hassan said late Tuesday.
The impact from the massive blast was captured during a mass being broadcast in Beirut.
Moment Lebanese priest flees in terror WATCH
Video posted to Twitter begins with a priest chanting and burning incense in front of his altar, the room bathed in a warm golden glow. It shows the priest giving mass as a loud explosion rocks the church's roof above him.