President Erdogan always keeps his word: Russia's Putin
Vladimir Putin says he and President Erdogan often consider issues differently.
17.12.2020 - 16:36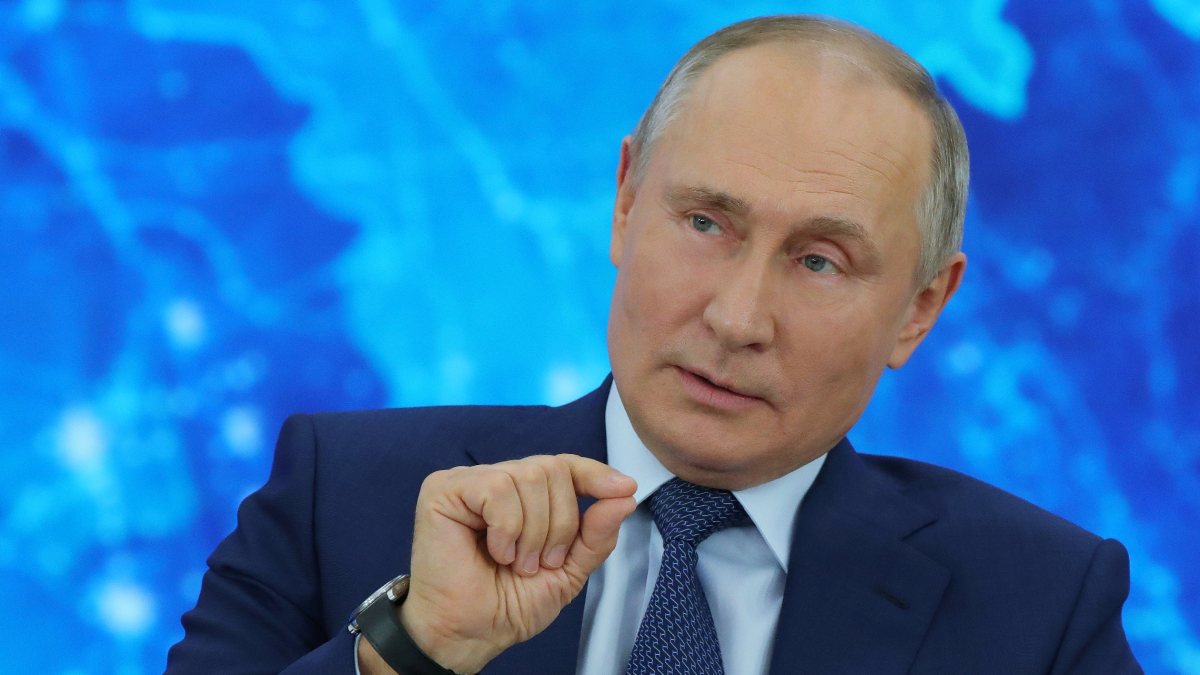 Russian President Vladimir Putin said on Thursday his Turkish counterpart Recep Tayyip Erdogan always keeps his word despite differing views.
At his annual televised press conference, Putin was asked which world leader he negotiated more easily with.
"HE IS A MAN OF HIS WORD"
The 68-year-old leader praised his relations with President Erdogan, saying: "President Erdogan and I often see things differently, we even have opposing views on some issues but he is a man of his word."
"If he believes that something is beneficial for his country, he will push through with it," he added.
IMPORTANCE OF PREDICTABILITY
Regarding Erdogan's attitude, the Russian president told reporters: "The factor of predictability is very important as it helps you understand who you are dealing with."