Maraş solely under Northern Cyprus' jurisdiction: TRNC
Northern Cyprus denied claims by the Greek administration of Southern Cyprus that TRNC decided to open a new beach in Maraş.
22.05.2022 - 15:50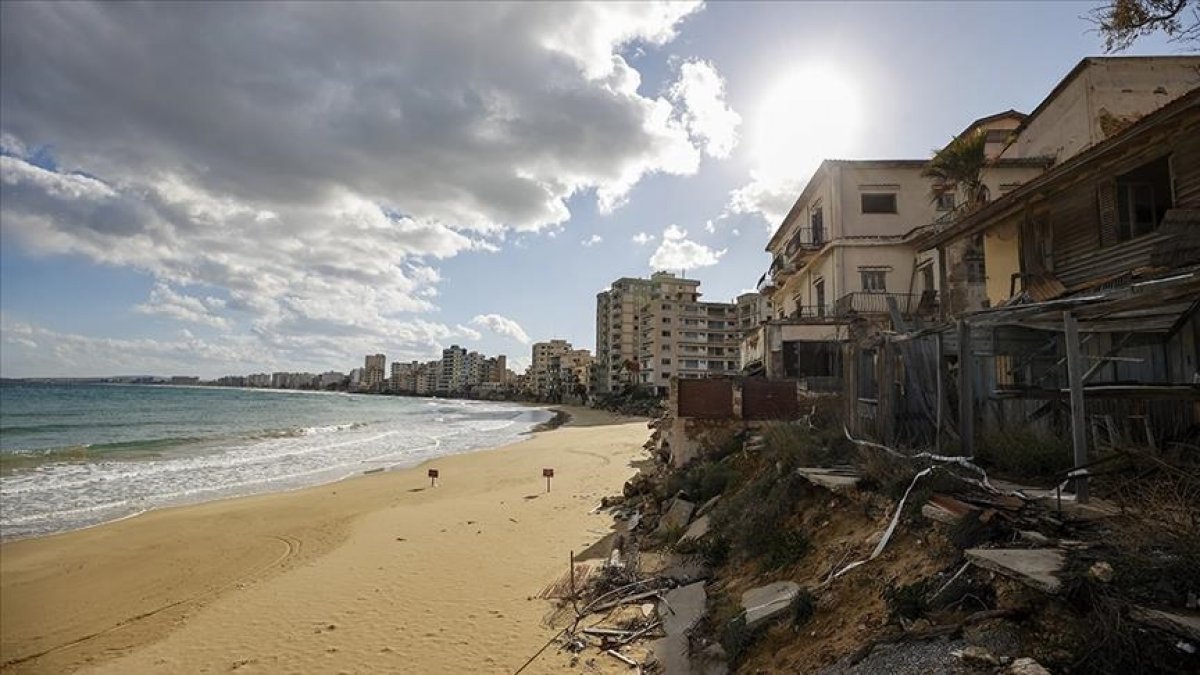 The Turkish Republic of Northern Cyprus (TRNC) reiterated Saturday that the fenced-off area of Maraş is its territory and solely under the government's jurisdiction.
"The Greek Cypriot administration of Southern Cyprus continues to make statements to mislead the international public opinion regarding the fenced-off area of Maraş," the Foreign Ministry said in a statement.
It disclaimed allegations by the Greek Cypriot administration of Southern Cyprus claiming that the TRNC government decided to open a new beach.
"In fact, the TRNC Government has started to rehabilitate a beach, which was already in use, for the benefit of its visitors, mainly for their safety," said the ministry.
The statement underlined that TRNC authorities will not ask for the permit of any other authority, particularly the Greek Cypriot side, regarding steps that will be taken in the fenced-off area of Maraş.
"While there are many other important issues in the world's agenda, the Greek Cypriot administration of Southern Cyprus' disinformation occupying the UN as well as other international and regional organizations, shows the Greek Cypriot administration of Southern Cyprus' irresponsibility," it added.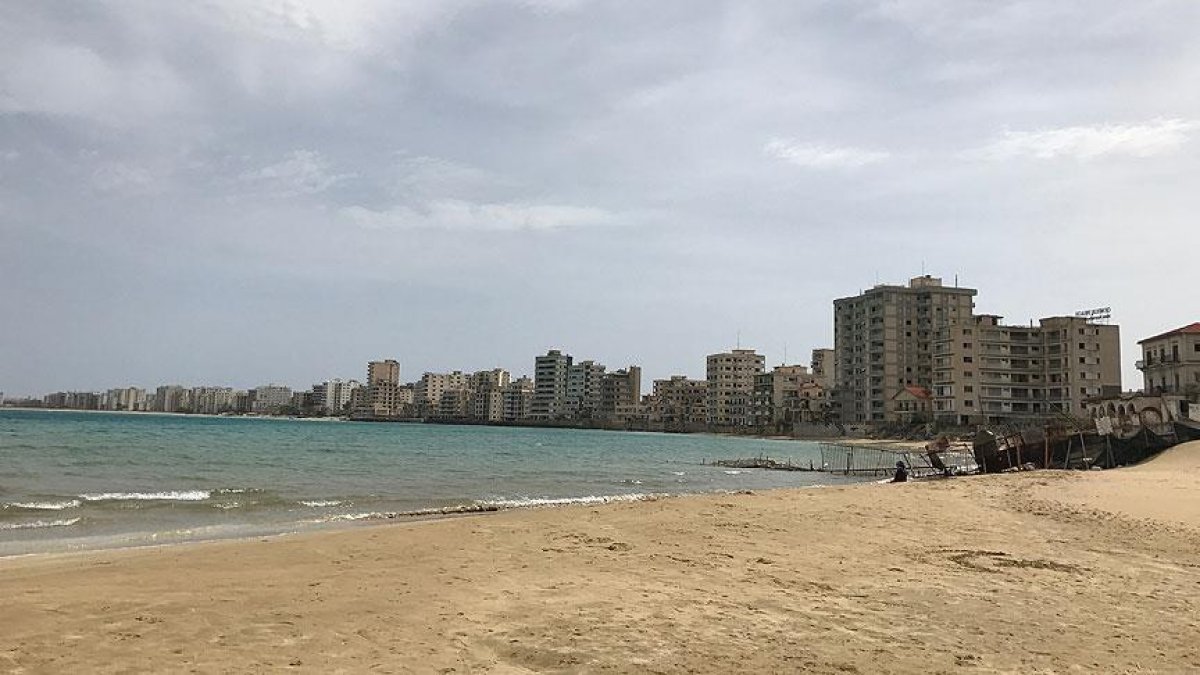 Status of Maraş
Maraş, or Varosha in Greek, had virtually become a ghost town as it remained cut off from the world for 47 years. A portion of the region -- just about 3.5% of its total area -- was reopened in October 2020.
Maraş was abandoned after a 1984 UN Security Council resolution that said only original inhabitants could resettle in the town.
Entry was forbidden except for Turkish army personnel stationed in the TRNC.
Turkish and TRNC authorities have repeatedly urged Greek Cypriots and other citizens who own assets in Maraş to apply to the Immovable Property Commission.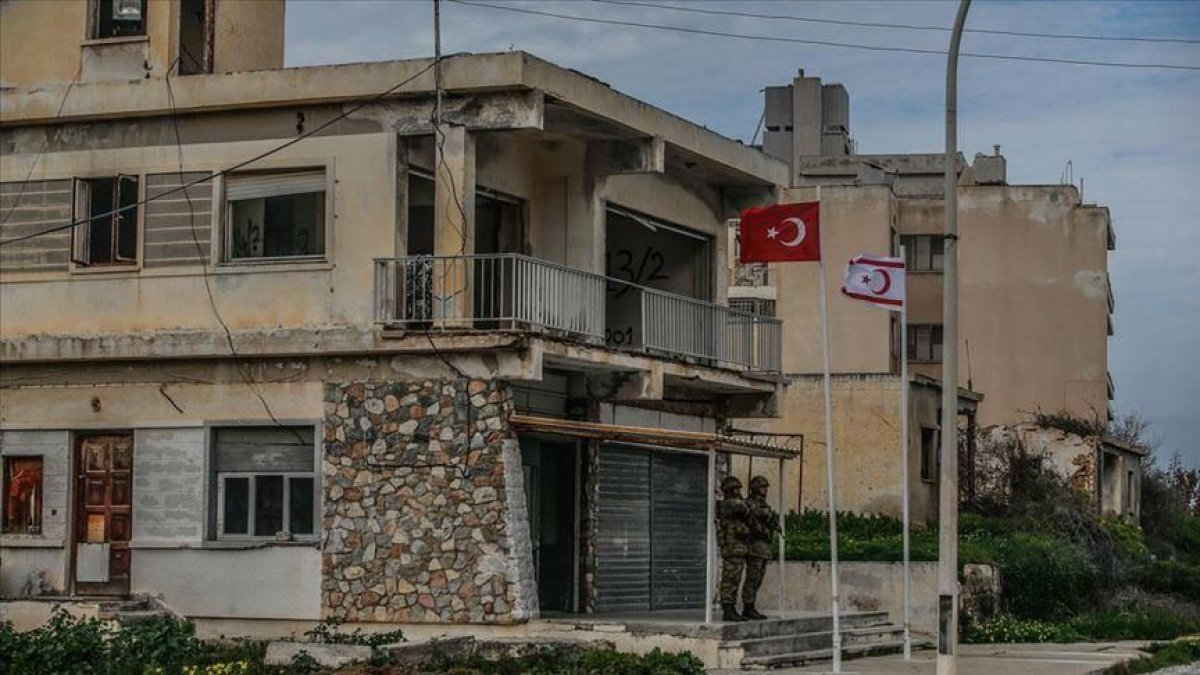 Decades-long dispute
Cyprus has been mired in a decades-long dispute between Greek Cypriots and Turkish Cypriots, despite a series of diplomatic efforts by the UN to achieve a comprehensive settlement.
Ethnic attacks starting in the early 1960s forced Turkish Cypriots to withdraw into enclaves for their safety.
In 1974, a Greek Cypriot coup aimed at Greece's annexation of the island led to Turkey's military intervention as a guarantor power to protect Turkish Cypriots from persecution and violence. As a result, the TRNC was founded in 1983.
It has seen an on-and-off peace process in recent years, including a failed 2017 initiative in Switzerland under the auspices of guarantor countries Turkey, Greece and the UK.
The Greek Cypriot administration entered the European Union in 2004, the same year Greek Cypriots thwarted a UN plan to end the longstanding dispute.