Hong Kong police beat protesters in shopping mall
Police wrestled one protester to the ground and pepper-sprayed his face before handcuffing him.
28.12.2019 - 16:37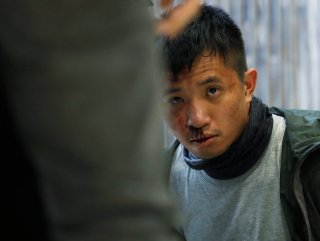 Hong Kong police arrested about a dozen protesters and used pepper spray on Saturday to break up a protest in a shopping mall aimed at disrupting retail businesses near the border with mainland China.
Demonstrators have been targeting malls across Hong Kong since earlier this week and more than a hundred protesters, many dressed in black with face masks, marched through a mall in Sheung Shui on Saturday, chanting "Go back to China".
SHOPPERS HURRIED OUT OF THE MALL
The protests in Hong Kong began more than six months ago in response to a now-withdrawn bill that would have allowed extraditions to mainland China, where courts are controlled by the Communist Party.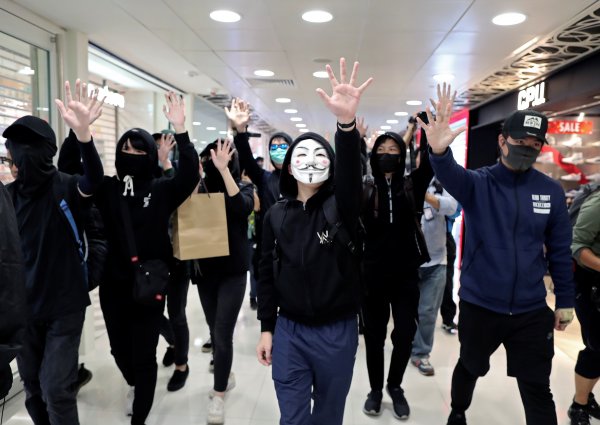 The demonstrations have since evolved into a broader pro-democracy movement and became more confrontational over the festive season.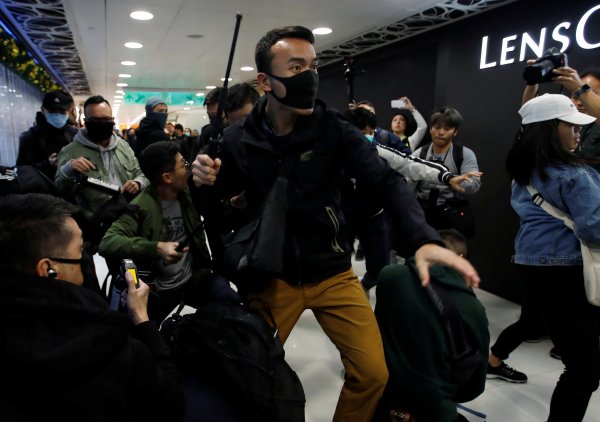 More protests are planned in the next few days, including a countdown to New Year's Day and a march on Jan. 1 organized by the civil human rights front that could attract thousands.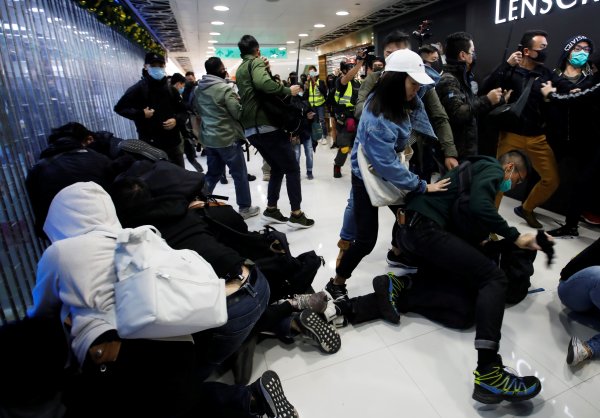 Many protesters have been angered by what they see as the use of unnecessary force by police and have demanded an independent inquiry into the force's behavior.