Greek protesters burn Turkish flags
The far-right group stopped outside the Turkish Consulate in Thessaloniki on Friday to protest the grand opening of the Hagia Sophia Mosque.
25.07.2020 - 09:45
A group of far-right Greek extremists burned Turkish flags late Friday in Thessaloniki to protest the reopening of the Hagia Sophia Mosque for worship in Istanbul.
"FOR GREEK NATION AND ORTHODOXY"
The group burned a Turkish flag after gathering outside the Agia Sofia Church before marching toward the Turkish Consulate while holding signs that read: "For homeland, nation and orthodoxy."
Greek extremists burn Turkish flags WATCH

Protesters were stopped outside the consulate by security forces but burned another Turkish flag and sang the Greek national anthem and shouted slogans.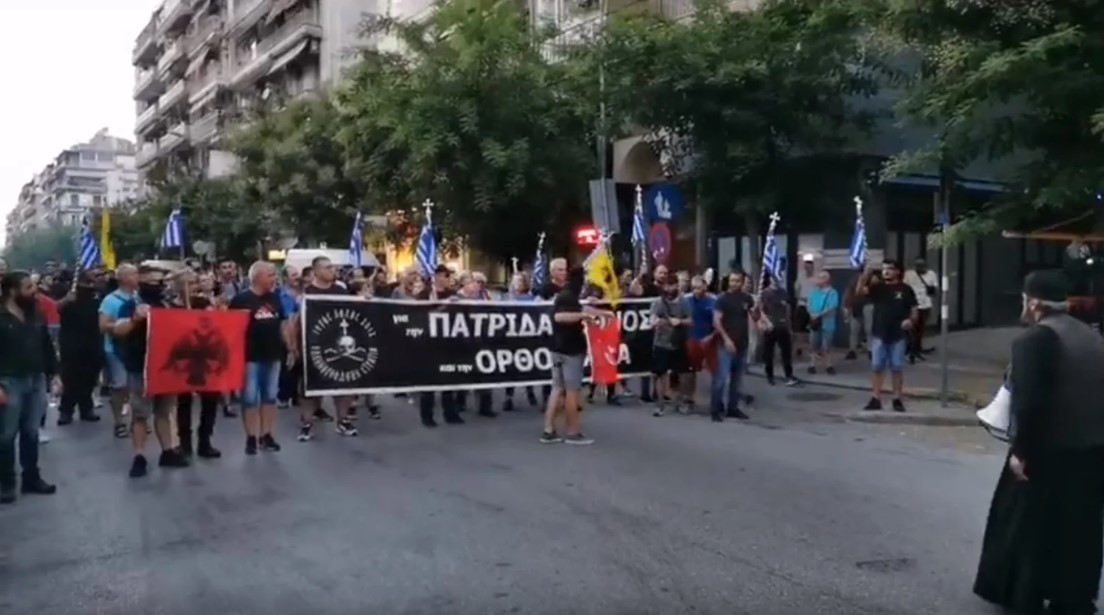 TURKEY CONDEMNED THE HOSTILE ATTACK
Turkey's Foreign Ministry condemned Saturday that Greek authorities "provoked public and allowed burning of Turkish flag in Thessaloniki" over reopening of the Hagia Sophia Mosque for worship in Istanbul.
"We strongly condemn that the Greek government and parliament members provoked public through their hostile statements and openly allowed the burning of our glorious flag in Thessaloniki," Hami Aksoy, the Foreign Ministry spokesman, said in a written statement.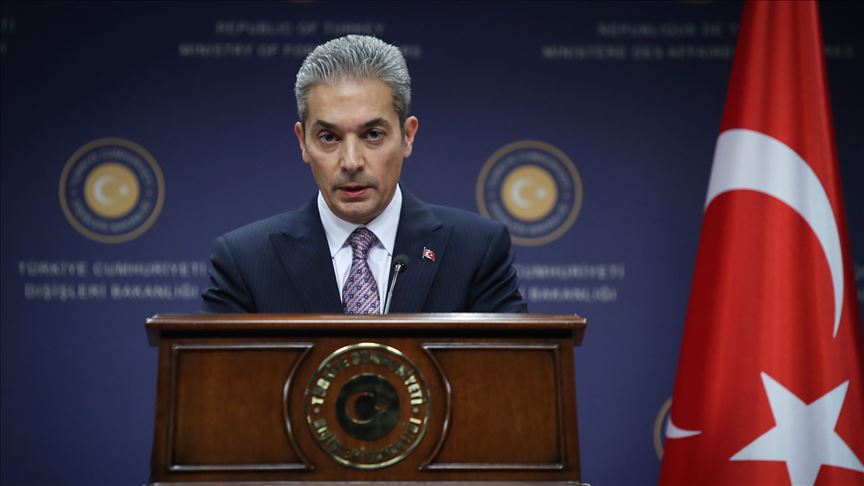 Aksoy said Greece showcased its hostility against Islam and Turkey once again under the pretext of showing reaction against the reopening of Hagia Sophia Mosque for worship.
He said "the spoiled children of Europe", who cannot accept the reopening of the iconic architecture as a mosque, were "delirious" again. "These racist mindsets, who have not drawn the required lessons from history, those who disrespect our glorious flag should remember their fate in the Aegean," Aksoy stressed.