Greek premier calls for int'l condemnation for Turkey
As church bells across Greece tolled in a funeral tone for five minutes to protest the conversion of Hagia Sophia into a mosque, Kyriakos Mitsotakis called for "unity."
25.07.2020 - 09:43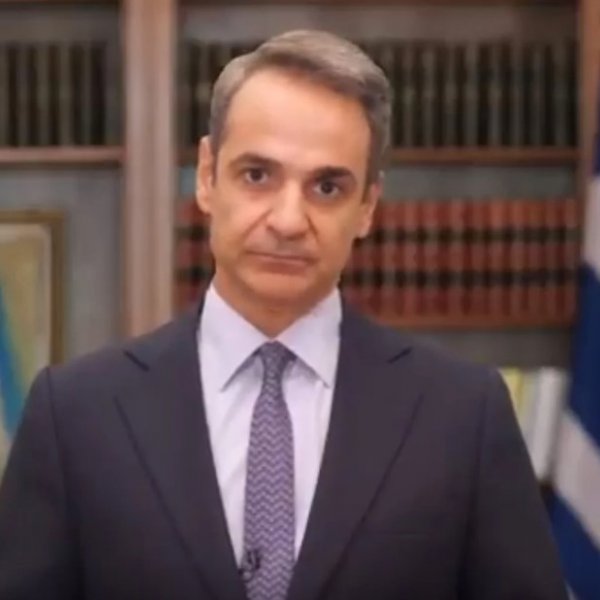 Church bells across Greece tolled in mourning on Friday as the first Islamic prayers in nine decades were held at Hagia Sophia in Turkey, marking the monument's conversion into a mosque.
MITSOTAKIS WAS SEEN TO BE CLOSE TO TEARS
In a message marking Greece's 46th anniversary of the restoration of democracy on Friday, Greek Prime Minister Kyriakos Mitsotakis called Turkey a "troublemaker", and the Hagia Sophia conversion an "affront to civilisation of the 21st century".
Greek premier calls for int'l condemnation for Turkey WATCH

After receiving the Patriarch of Alexandria Theodore II, the Prime Minister called for turning "sadness into strength, composure and unity."
"Because Hagia Sophia exists precisely to unite us all, inviting us to look higher", Mitsotakis said, adding that "our hearts beat there."
Flags at government buildings across Greece flew half-mast WATCH

From Crete to small Greek islands lying just off the Turkish coast, church bells tolled and in some areas flags flew at half mast.