Erdoğan, Putin discuss Ukraine in phone call
The war between Russia and Ukraine was on the table.
26.04.2022 - 14:02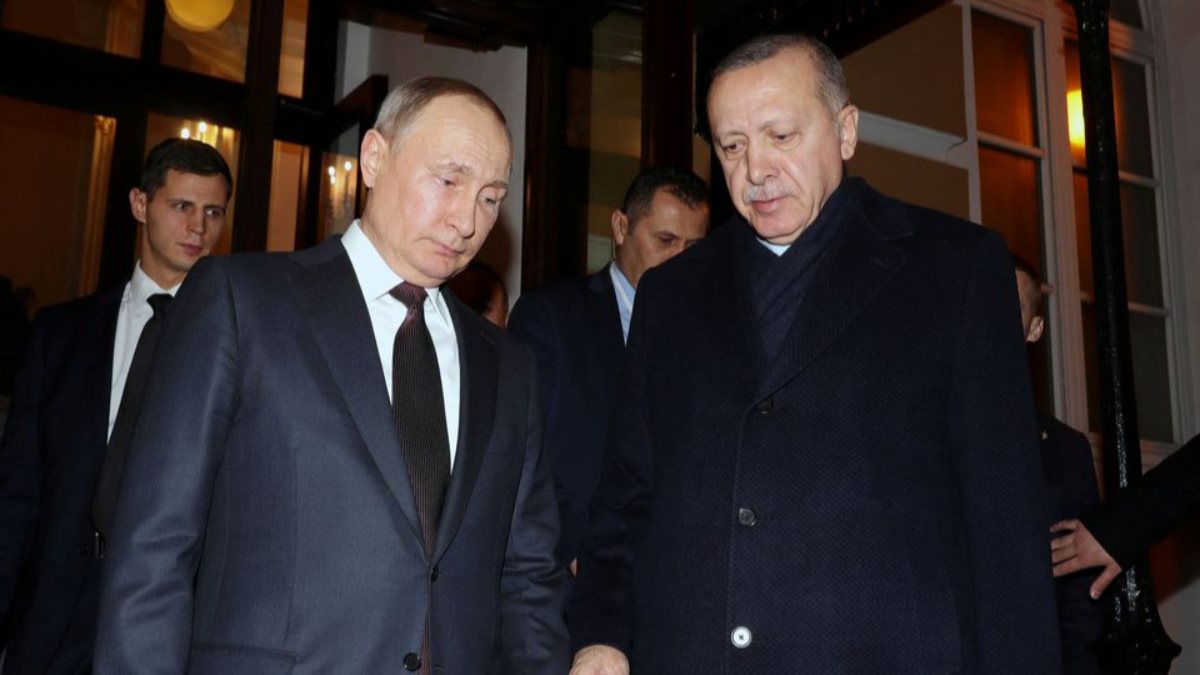 Turkish President Recep Tayyip Erdoğan and his Russian counterpart Vladimir Putin discussed Ukraine in a phone call, according to Turkey's Directorate of Communications
Erdoğan reiterated Ankara's willingness to keep doing its part for lasting Russia-Ukraine peace.
It would 'benetif all sides'
Continuation of positive momentum achieved in Istanbul talks towards peace between Russia, Ukraine would benefit all sides, Turkish president told Putin in the phone call.
Erdoğan pointed out the importance of achieving a ceasefire, the effective operation of humanitarian corridors and safe evacuations.
Erdoğan's proposal regarding Istanbul process
During the call, Erdoğan underlined that Turkey would continue to do its best to stop the war that harms everyone.
Also, the Turkish president reiterated his proposal to raise the Istanbul process to the level of leaders.