Coronavirus vaccination to begin across EU on December 27
European Commission President Ursula von der Leyen announces people who live in the EU will be able to get vaccinated against the virus, starting from next week.
17.12.2020 - 15:48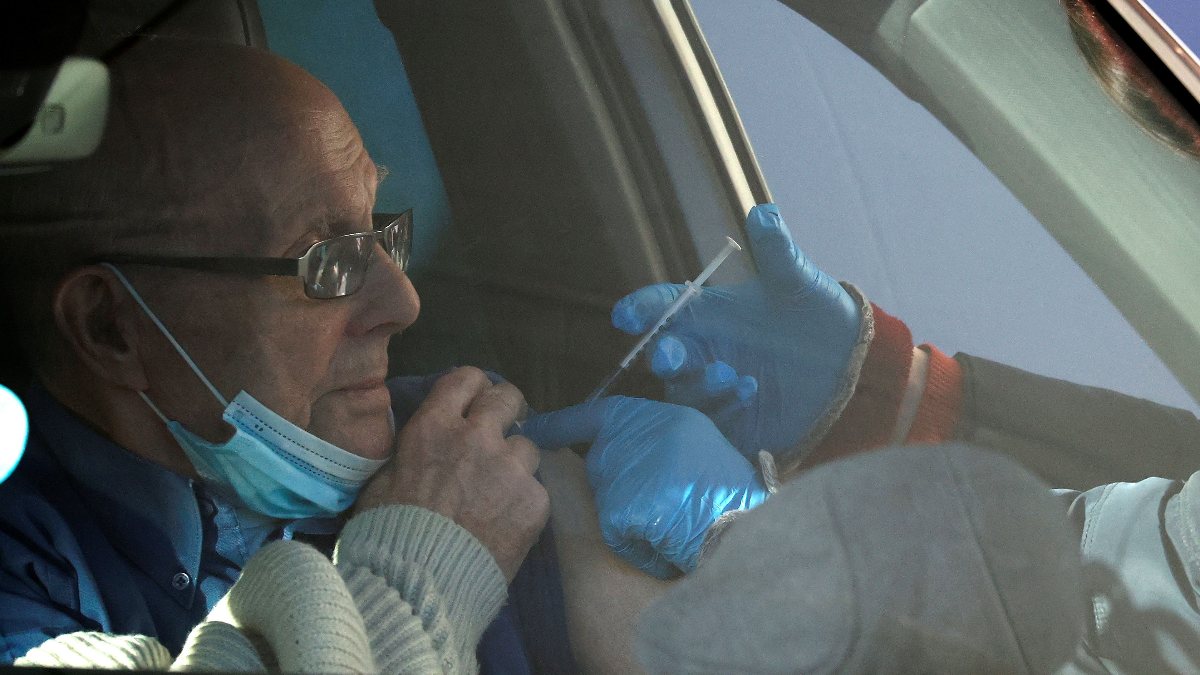 The EU will start mass coronavirus vaccination across the continent as of Dec. 27, the head of European Commission announced Thursday.
"It's Europe's moment. On 27, 28 and 29 December vaccination will start across the EU," Ursula von der Leyen wrote on Twitter. "We protect our citizens together. We are #StrongerTogether."
European Medicines Agency (EMA) said in a written statement Tuesday that the meeting to issue a decision on the BioNTech/Pfizer vaccine will be held on Dec. 21, eight days earlier than planned.
The EMA is an EU agency that authorizes the use of medicines across the member states.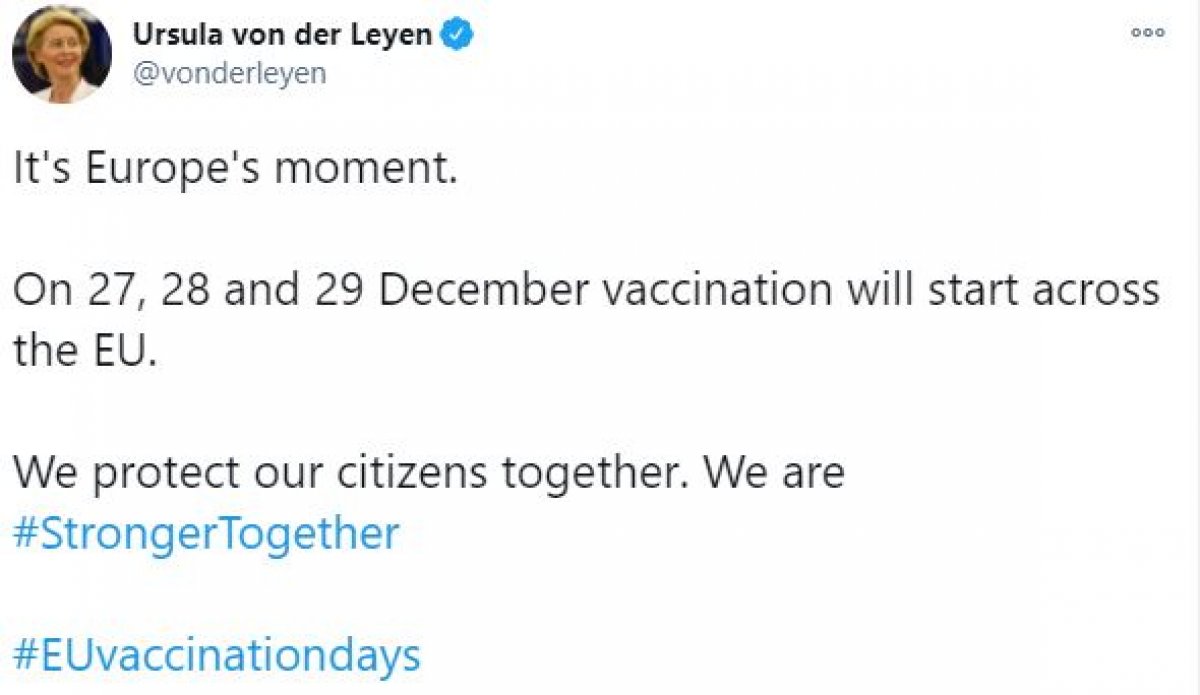 The EU has made agreements to purchase about 2 billion doses of vaccine with six companies that have so far conducted "promising" vaccine studies, including 300 million from Pfizer and BioNTech.
The bloc also signed contracts with Moderna, AstraZeneca, CureVac, Johnson & Johnson and Sanofi-GlaxoSmithKline.