Azerbaijani army destroys 10 more Armenian tanks
According to a statement by Azerbaijani Defense Ministry, the Armenian army is suffering large losses of weapons and equipment.
08.10.2020 - 14:15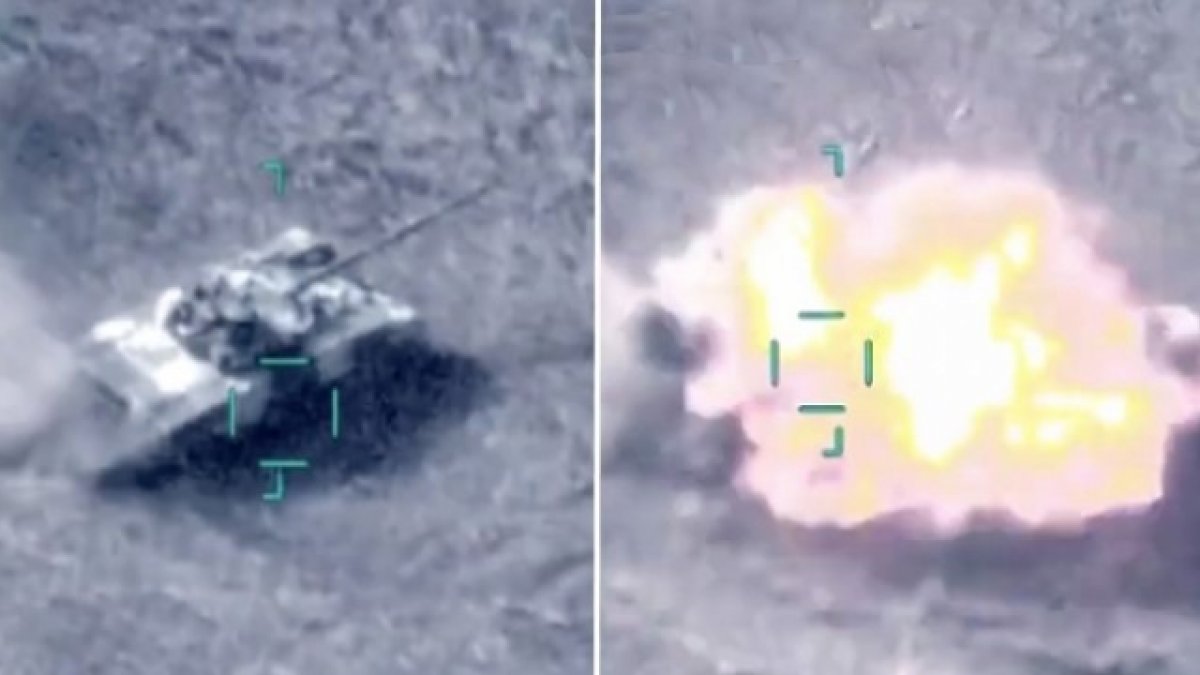 During ongoing operations to liberate territories under Armenian occupation, the Azerbaijani army has destroyed or disabled 10 more Armenian tanks, said an official statement Thursday.
ARMENIAN ARMY HAS LOST 
260 TANKS SO FAR
Also destroyed in armed clashes on Oct. 7 were six D-20 howitzers, one Akatsia self-propelled artillery, and 30 different types and models of military vehicles, said Azerbaijan's Defense Ministry in a statement.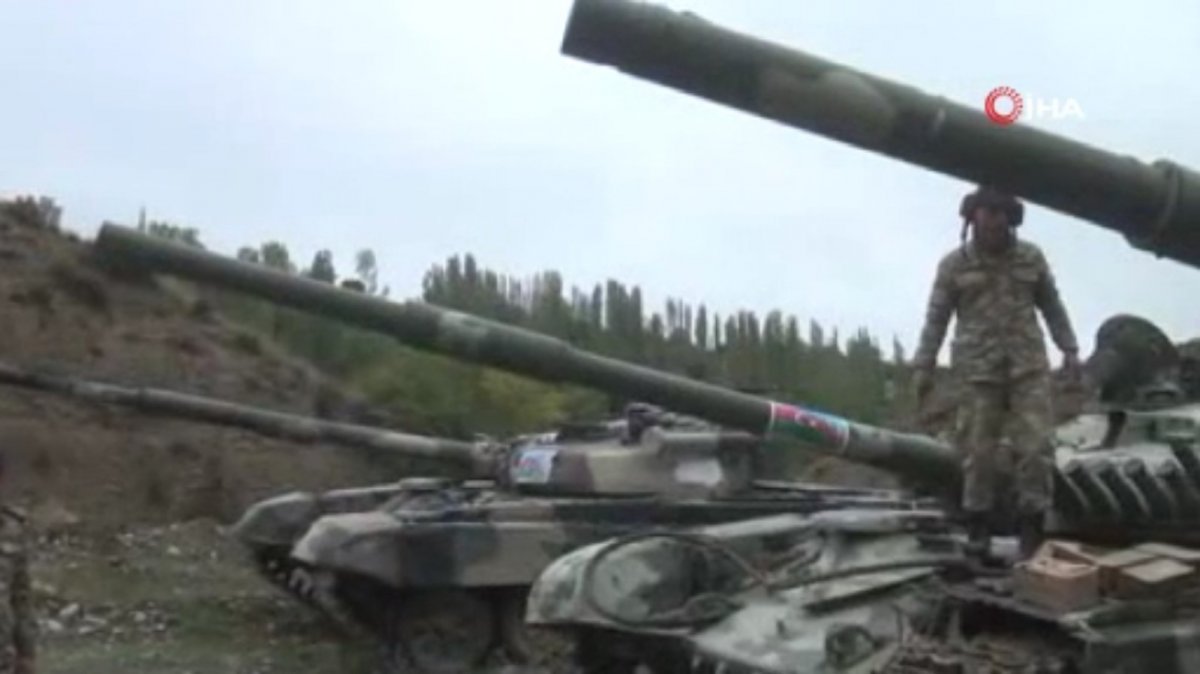 The latest data says that since the Armenian army attacked on Sept. 27, it lost 260 tanks and armored vehicles, 277 artillery and rocket systems, 60 air defense systems, one S-300 long-range air defense system, 11 command and control and observation posts, eight ammunition depots, and 180 military trucks and vehicles.