Azerbaijan liberates 13 more occupied villages
Azerbaijani president has so far announced that over 130 villages, four cities, and several settlements as well as strategic locations have been liberated from Armenia's occupation.
28.10.2020 - 17:04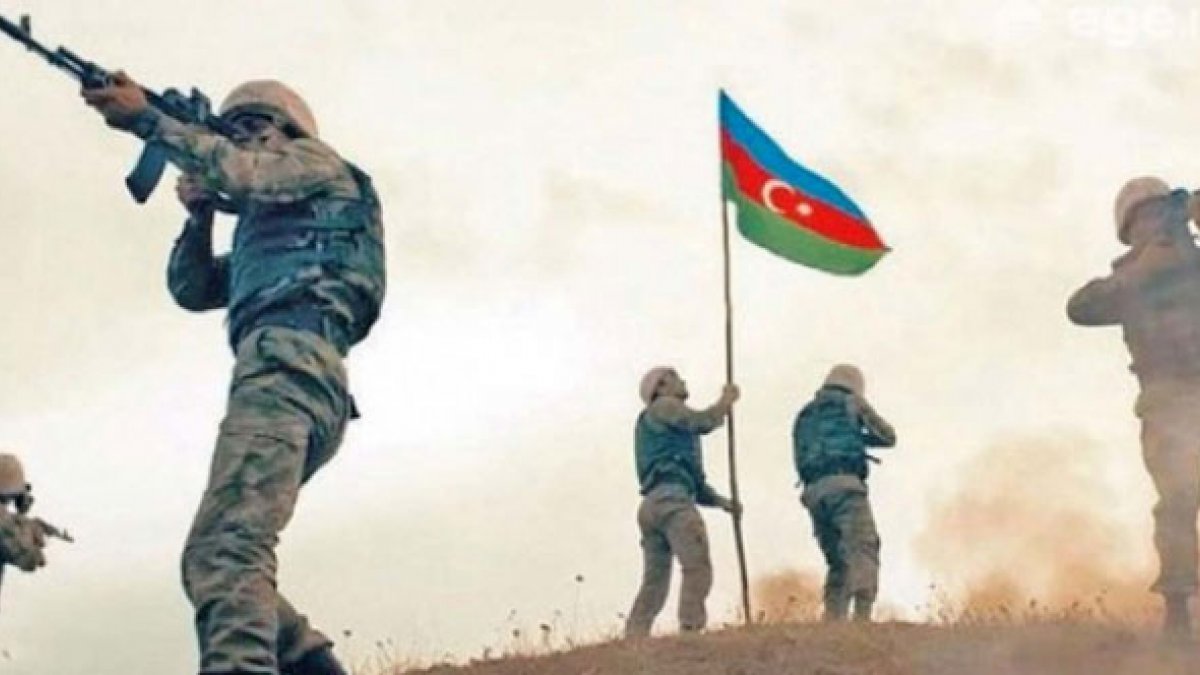 The Azerbaijani army liberated another 13 villages from Armenia's nearly three-decade-long occupation, the country's president said on Wednesday.
"MAY ALLAH REST IN PEACE SOULS OF THOSE WHO DIED IN ARMENIA'S ATTACK"
"Victorious Armed Forces of Azerbaijan have liberated from occupation Birinji Agali, Ikinji Agali, Uchunju Agali and Zerneli villages of Zengilan, Mandili village of Fuzuli, Gazanzemi, Khanabulag, Jullu, Gushchular and Garaaghaj villages of Jabrayil, Giyasli, Edilje and Gilijan villages of Gubadli. Long live Azerbaijan's Armed Forces! Karabakh is Azerbaijan!" Ilham Aliyev said on Twitter.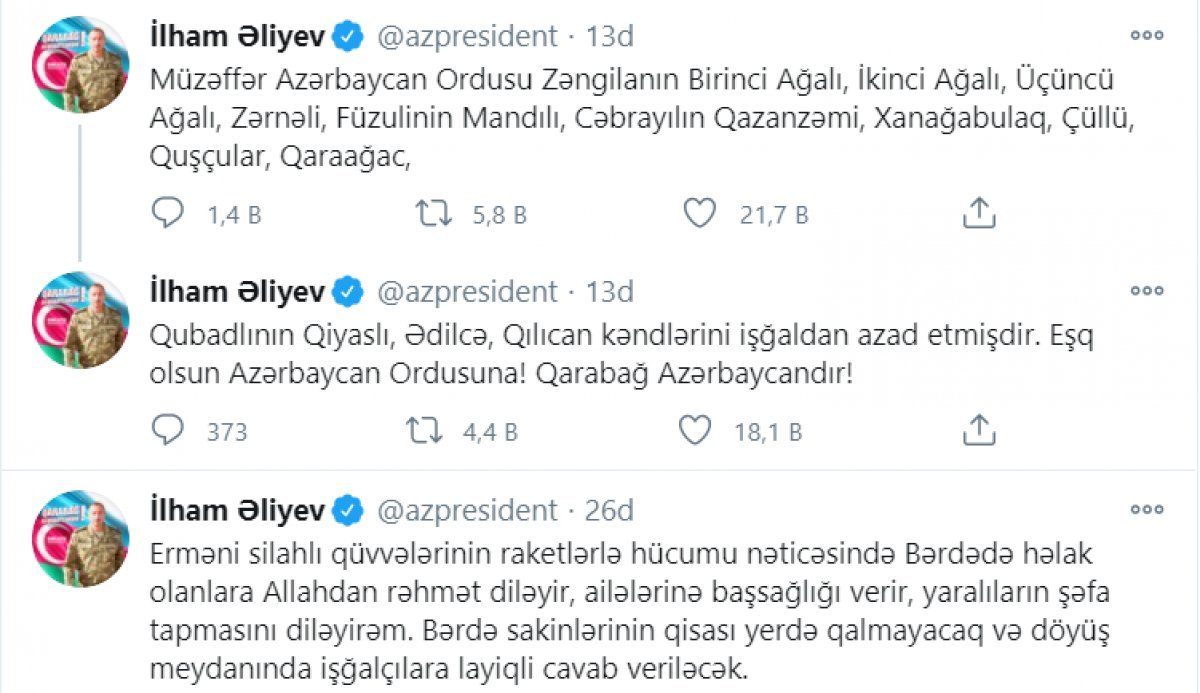 He also conveyed condolences to the families of those who lost lives in the recent missile attack by the Armenian forces in the city center of Barda district.
"May Allah rest in peace souls of those who died as a result of Armenia's armed forces' missile attack on Barda. I offer condolences to families and wish recovery to injured. Residents of Barda will be avenged and the occupiers will have a befitting retaliation on battlefield," Aliyev said.
The cluster Smerch missiles, which are prohibited by international law, were fired at around 1 p.m. local time [0900GMT] targeting the densely populated area with commercial establishments in Barda, Azerbaijan's Prosecutor General's Office said in a statement.