Armenians turned Azerbaijan's Aghdam into ruined city
No steady buildings in the city where the Armenian army withdrew on Nov. 20.
22.11.2020 - 10:55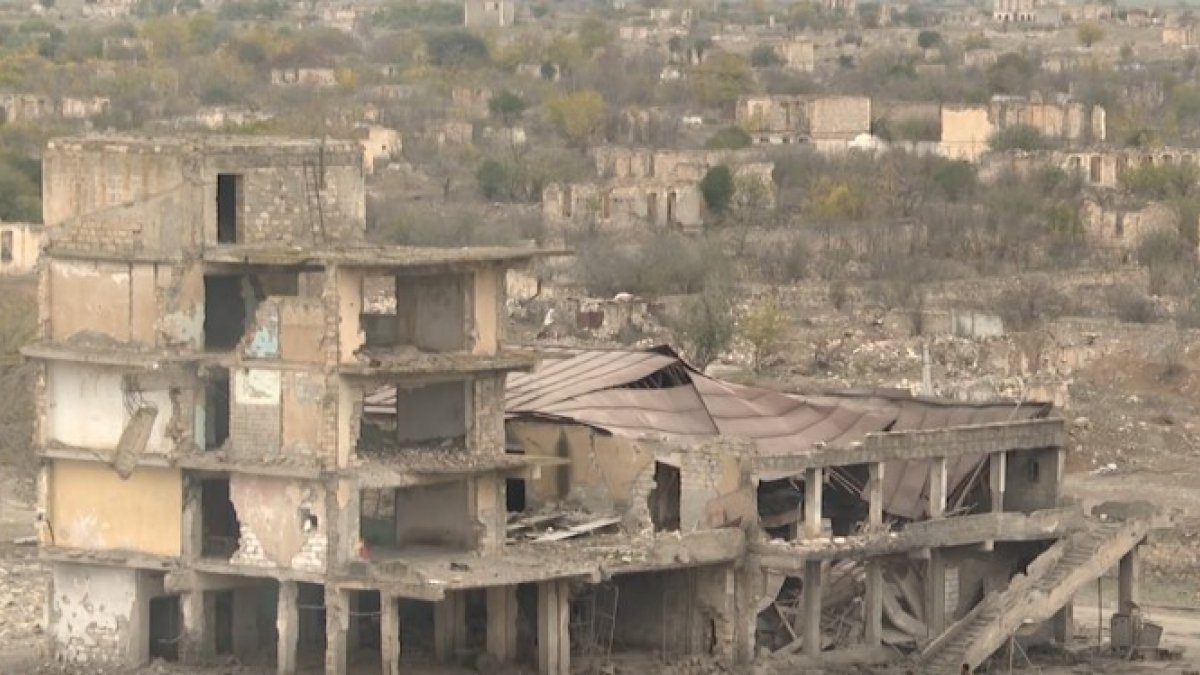 Residents of Aghdam, which was occupied by Armenia for 27 years, said Saturday it was turned into a ruined city.
In Aghdam, where the Armenian army withdrew Nov. 20, there are almost no steady buildings.
"HIROSHIMA OF THE CAUCASUS"
About 143,000 Azerbaijanis once live in the city but it now consists of poorly maintained roads and demolished buildings.
The double-minarets mosque, which was built in the 19th century, is the only building in Aghdam whose main structure remains intact. But it is in a very poor and neglected condition.
The destruction by Armenians in Aghdam during the occupation was described in the foreign press as the "Hiroshima of the Caucasus."