Armenia declares martial law and mobilization against Azerbaijan
"The government has decided to declare martial law and a total mobilization," Prime Minister Nikol Pashinyan tweeted.
27.09.2020 - 13:08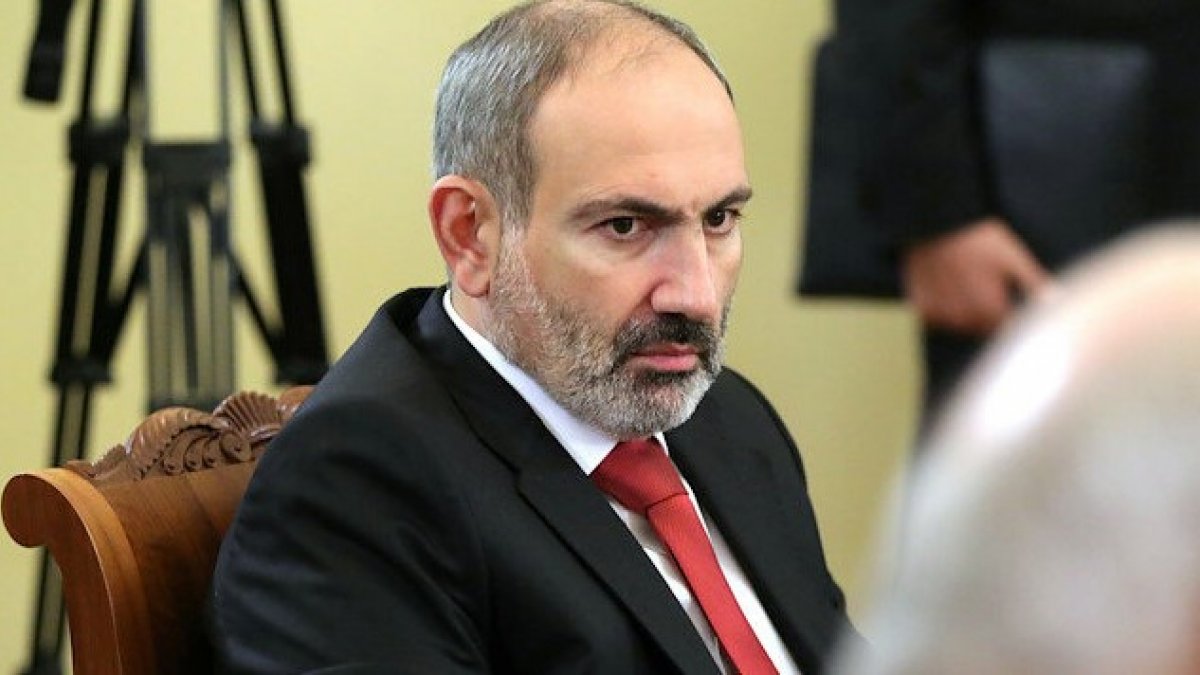 Armenia has declared martial law and total military mobilization following clashes with Azerbaijan over the Nagorno-Karabakh region, Armenian Prime Minister Nikol Pashinyan said on Sunday.
THE GOVERNMENT DECIDED TO DECLARE MARTIAL LAW
"Get ready to defend our sacred homeland," Pashinyan said in his tweet.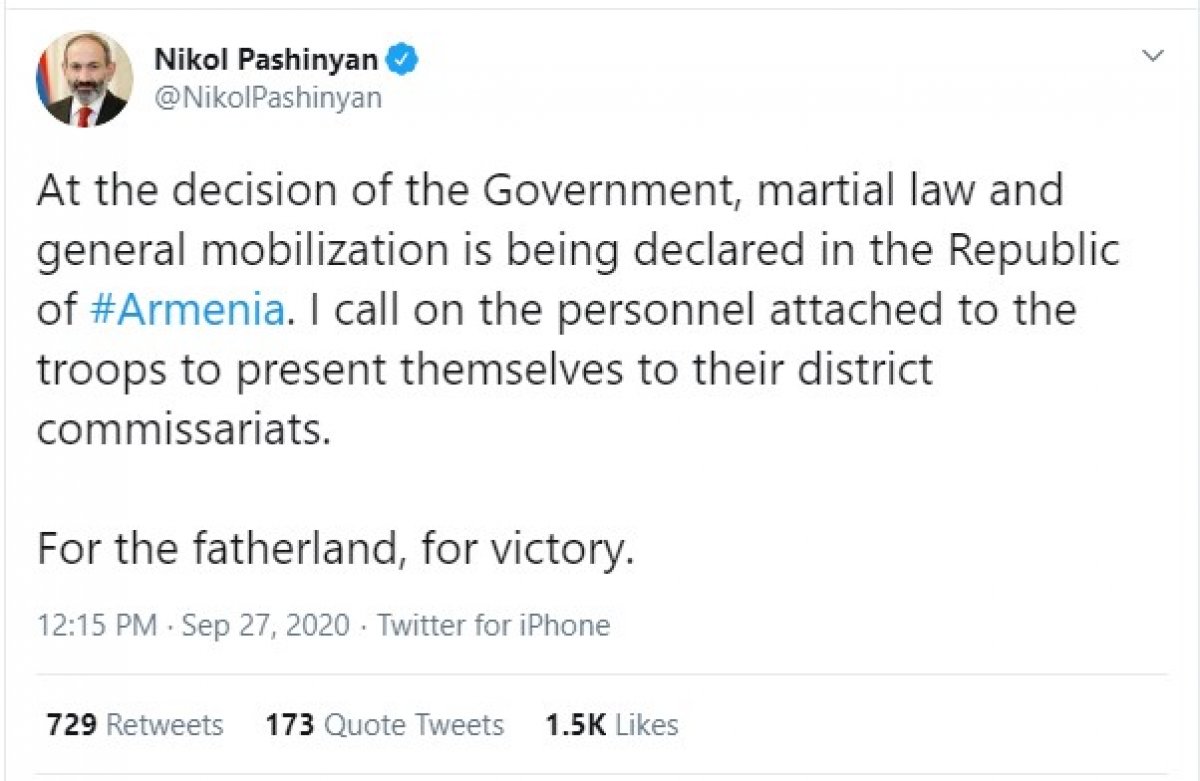 Border clashes broke out earlier in the day after Armenian forces targeted Azerbaijani civilian settlements and military positions.