Armenia asks NATO to warn Turkey over drone supply to Azerbaijan
Azerbaijan uses the renowned Bayraktar TB2 drones, used by the Turkish military in both Syria and Libya and which has been proven highly effective, against occupying Armenian forces.
19.10.2020 - 13:13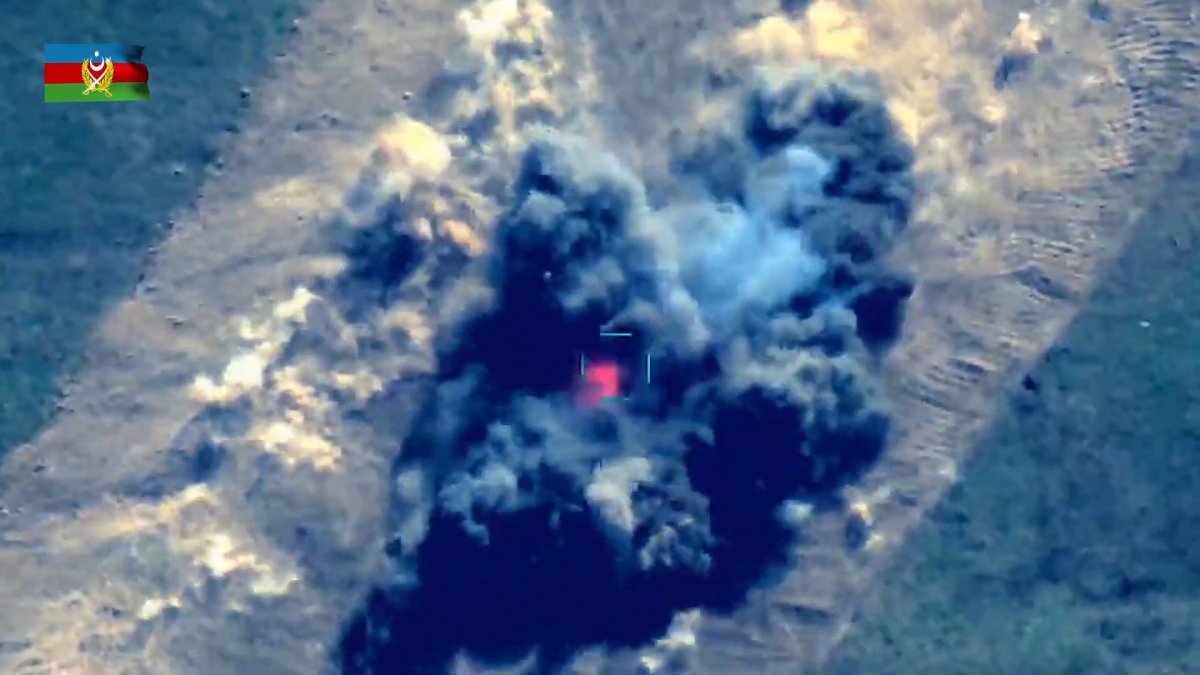 Azerbaijan has been using Turkish-made armed drones against Armenia's hostile attacks.
Azerbaijani President Ilham Aliyev said: "Thanks to advanced Turkish drones owned by the Azerbaijan military, our casualties on the front shrunk." He praised the efficiency of the drones, stating: "These drones show Turkey's strength. It also empowers us."
TURKISH-MADE DRONES ARE PLAYING IMPORTANT ROLE IN AZERBAIJAN'S COMBAT AGAINST OCCUPYING FORCES
In the light of Azerbaijani military's success against Armenian forces with Turkish drones, the Armenian president has once more asked for help from foreign powers.
Armenia's President Armen Sarkissian said that he was demanding answers from NATO over the usage of Turkish drones.
Azerbaijani forces destroy Armenian targets WATCH
"If I go to Brussels, I would like to speak to the NATO leadership as to why this very strange situation is taking place where Turkey, a full NATO member, is involved in our war against Azerbaijan," Sarkissian said in an interview.
"How on earth is it that a NATO member is acting as freely as a cowboy and NATO does nothing? Does this mean they have a green light from NATO?" he complained.