Maldives: An affordable holiday in paradise
The Maldives is no longer an exclusive holiday playground reserved only for the rich and famous. It's actually an incredible budget traveler destination.
19.02.2019 - 13:00
Mustafa CİVAN / [email protected]
The Maldives are made up of 26 coral atolls in a chain reaching down to cross the equator. Within those 26 atolls are roughly 1,200 islands and of these, around 200 are inhabited and 100 are resorts. Each resort sits on its very own island.
In 2009, the Maldivian government allowed locals to open their own guesthouses and restaurants to tourists. Whereas before travelers were limited to the resort islands, now they can visit and stay on any local island they choose to.
ARRIVING AT THE ISLAND
So here we are; two travel buddies who decided to go to the most beautiful islands in the world! The most intimidating part of this journey was the distance and of course -the 9-hour-long flight time. We decided to fly with Qatar Airways and luckily, we had a smooth flight, didn't even realized how many hours we spent flying.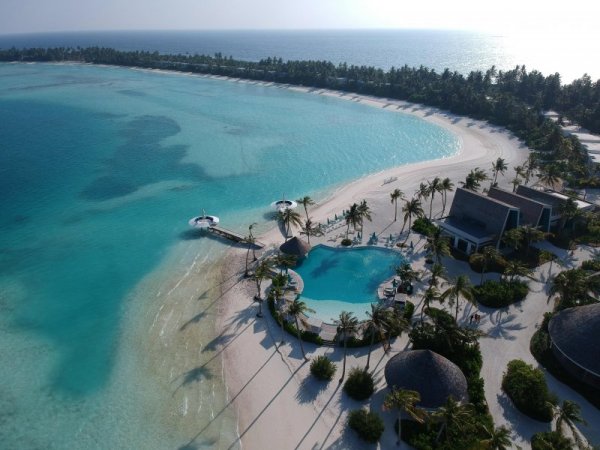 Velana International Airport also known as Male International is the main international airport in the Maldives. It is located on Hulhule Island in the North Male Atoll, near the capital island Male. Just right on the exit of Velana Airport, you will find Dhiraagu, a mobile operator, where to buy a mobile line without losing any time. 17-GB internet packet for a week is only 20$.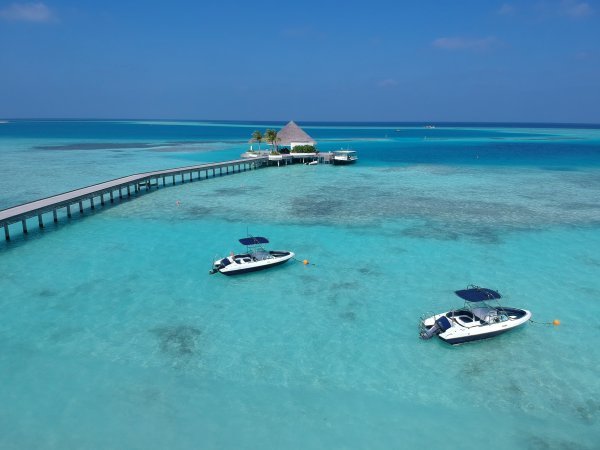 Once you land Male, you have to take an internal flight, or even you may have a speedboat voyage by yourself depending on the island of your choice, on the other hand, you can not have a flight individually, which means you can not buy your own ticket.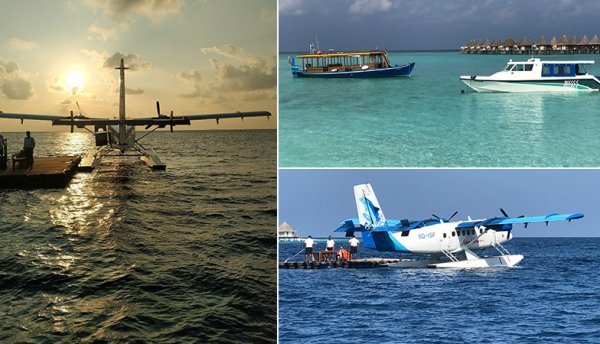 For that reason, you have to arrange a tour company before planning a trip to the Maldives. It is because due to the regulation of protection against unfair competition, the internal flights and speedboat voyages are provided by tour companies. So we chose one of the most experienced tour companies in this field, 'Haydi Maldivlere'.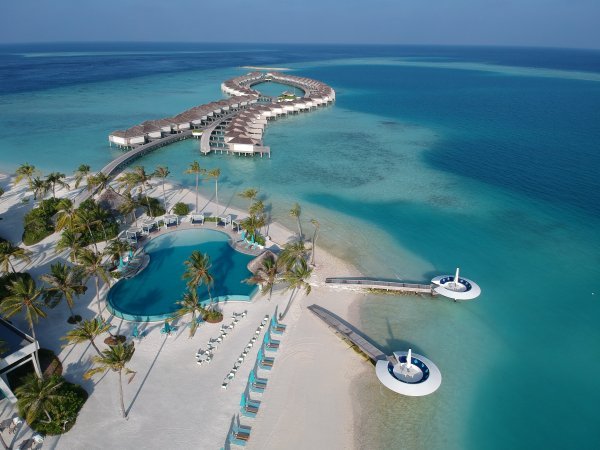 The most significant distinction between this travel agency and others is that they have an office based in the Maldives. By combining of his experience of living in the Maldives for a long time, Resul Uysal, the top name of the agency, takes care of any issue of yours since you set foot on the Maldives, so you don't have to concern for anything. So for that reason, we chose 'Haydi Maldivlere' and enjoyed every bit of our holiday.
Maldives: An affordable holiday in paradise WATCH
A SPEEDBOAT VOYAGE  TO THE KANDIMA ISLAND
After the 25-minute domestic-flight, we arrived at Kudahuvadhoo Island. The island is rather a transfer than a holiday place. We also used the island to reach Kandima Island. A 20-minute boat ride got us to the island, surrounded by a large lagoon.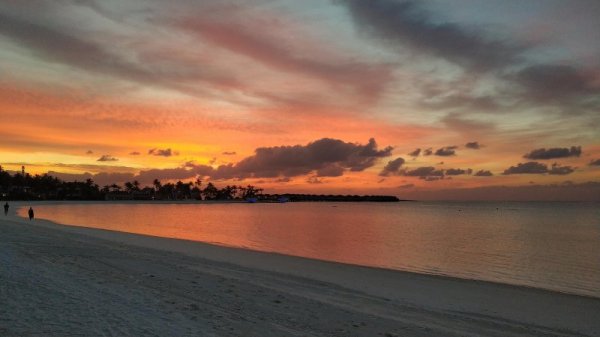 Located on the large island of Dhaalu Atoll, Kandima Maldives has the longest outdoor pool in the Maldives, an abundance of water sports, great beach clubs and tennis and basketball courts. It even offers a marine biology center and an art studio. Once you reached your stay on the island, you get the feeling that "you're at the Maldives!"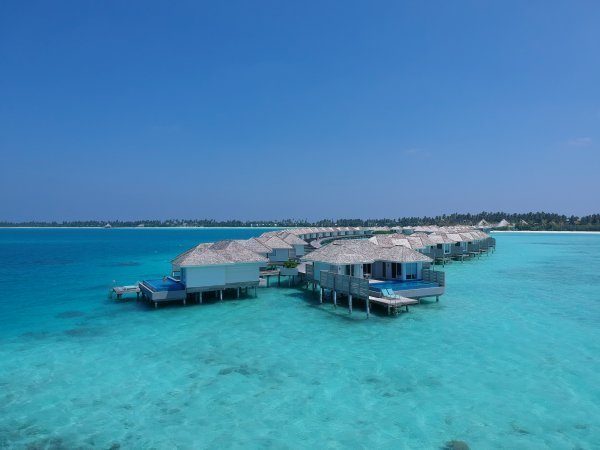 The resort offers you a five-star hotel comfort in every kind: Clean, large, comfy, oceanfront rooms with private pools and hot tubs. There are also various dive sites where you can submerge yourself into the underwater world.
KID-FRIENDLY RESORTS
Appeal to the families, the resort already houses a giant kids' club with an adventure playground, sofas and games consoles for pre-teens. The kids club provides daily entertainment and daycare for the little ones and is open from 8 am til 8 pm every day.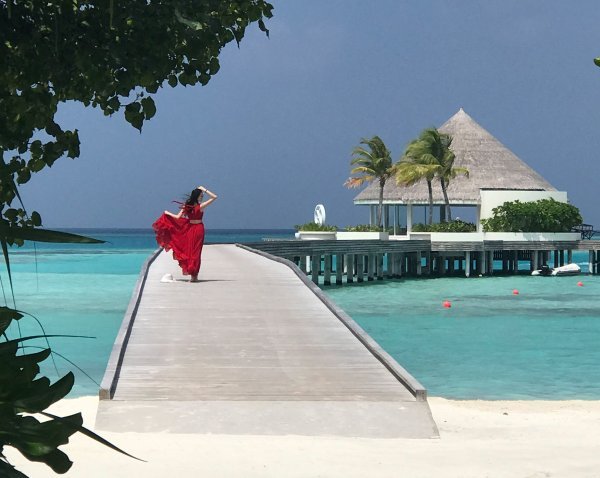 NO NEED TO WORRY ABOUT THE FOOD
Along with being the largest resort of the Maldives, it also has the finest restaurants. Kandima Maldives has 10 restaurants and bars. There are also two bars that offer food or snacks with your drinks and one bar with a nightclub. The live cooking stations offer specialties from Asia, the Middle East and Europe.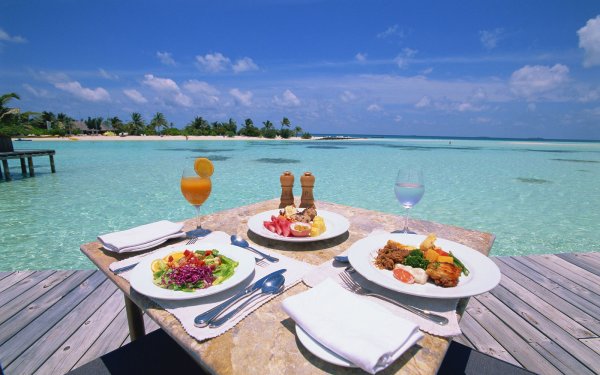 SECOND PART OF THE HOLIDAY: ANGAGA ISLAND
After our accommodation in Kandima, we took the road to reach Angaga Island. After a quick boat voyage following an internal flight, we totally understood why they call this place as "typical Maldives island". It is truly a tropical paradise encircled by a soft white sandy beach and surrounded by a sparkling blue lagoon, pretty thatched 50 individual beachfront superior bungalows and 20 water villas.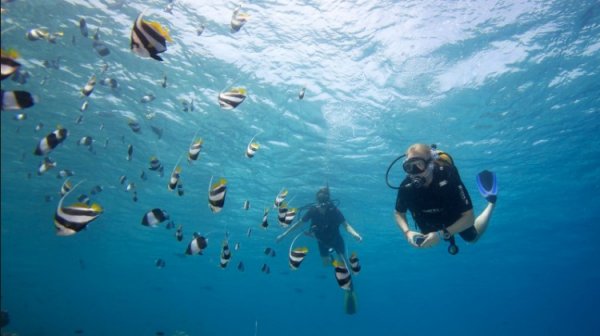 Angaga dive base is reputed to be one of the most award-winning dive bases in the Maldives. Besides all the spectacular flora and fauna you can also see as a highlight the giant whale sharks.