Turkey's first armed unmanned surface vessel prototype ready for missile launch
The prototype of SIDA, which started to be produced in Antalya, has been completed. The unmanned vehicle draws attention with its features.
08.05.2021 - 16:52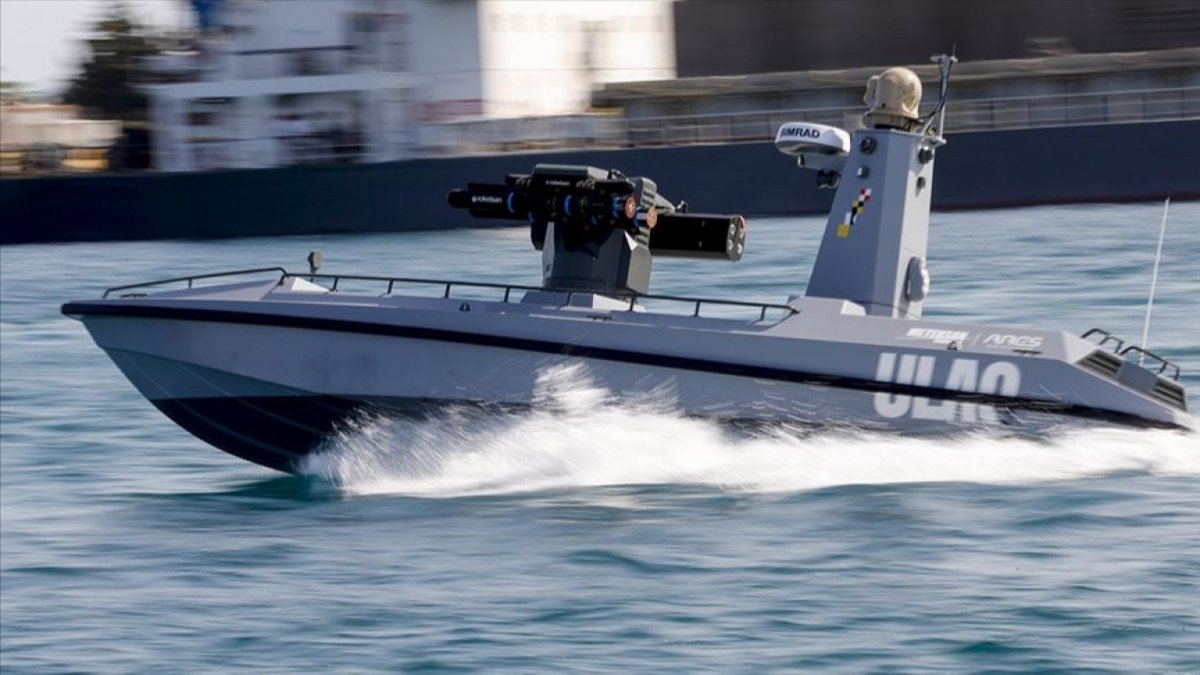 The Turkey's first armed unmanned surface vessel (SIDA) prototype is seen as it is ready for missile launch.
SIDA, the first in Ares and Meteksan's ULAQ unmanned vessel series, boasts a cruising range of 400 kilometers (249 miles) and maximum speed of 65 km (40 mi) per hour, as well as indigenous encrypted communications, and day and night vision capabilities.
Produced from advanced composite material, SIDA can be used for missions such as reconnaissance, surveillance and intelligence, surface warfare, asymmetric warfare, armed escort and force protection, and strategic facility security.
It can be managed from land by mobile vehicles and from the headquarters command center or floating platforms.
Turkey's first armed unmanned surface vessel prototype ready for missile launch VIDEO
The production of the vehicle has started in Antalya as a result of the research and development studies initiated by ARES Shipyard and Meteksan Defense approximately three years ago.
SIDA carries ROKETSAN's 4 laser guided missile pods and double laser guided long range anti-tank missile system launcher.
ARES Shipyard General Manager Utku Alanç said that they subjected it to intensive testing activities.
Stating that the vehicle, which can move remotely or autonomously, has successfully completed its test activities, Alanç said, "Our armed unmanned sea vehicle is completely ready for operation with its prototype boat. Our simulation shots have also been successfully completed, and in the coming days, we will end this process with real missile firing with warheads."