Turkey's Baykar to produce AI-powered combat drone
Artificial intelligence-powered aircraft to be able to perform missions for five hours.
02.03.2021 - 13:17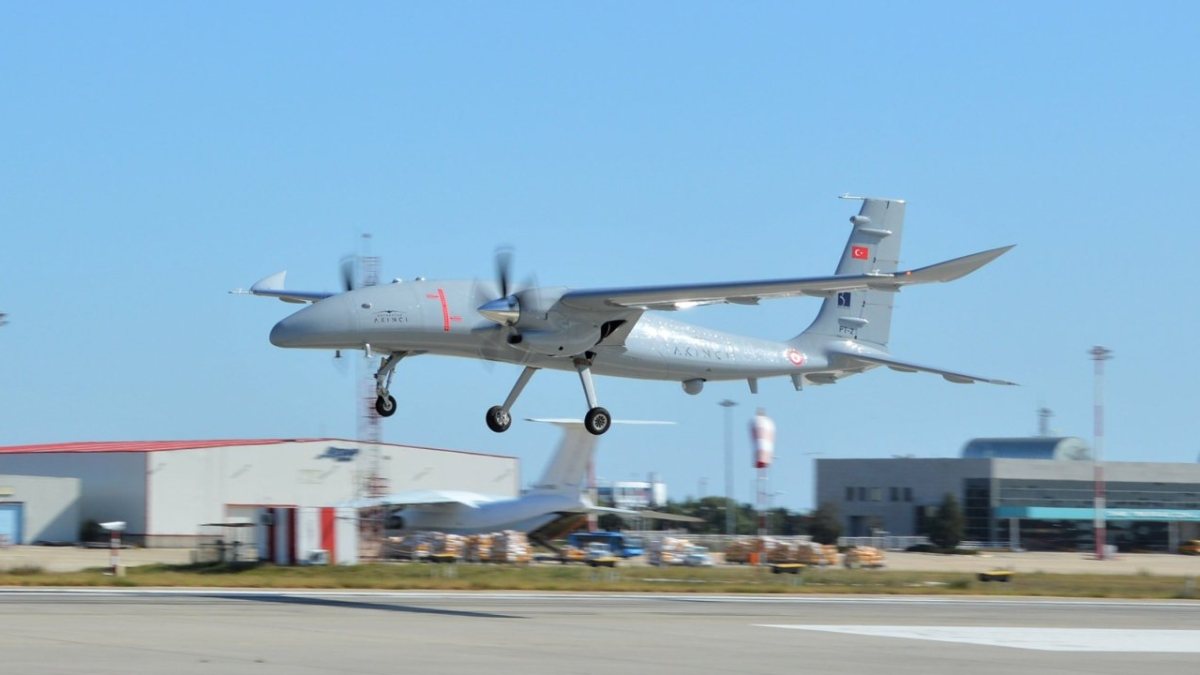 Turkey has laucnhed the conceptual design phase of unmanned combat aerial vehicle, a US-based defense news platform reported.
Referring to Haluk Bayraktar's speech, the general manager of Baykar Savunma, concerning the issue, Defense News said the aircraft is the firm's "top priority program."
Last month, Bayraktar speaking on a live broadcast of CNN Türk said that they will soon start mass production of the Unmanned Combat Aerial Vehicle (UCAV).
According to the report, the drone will fly at an operational altitude of 40,000 feet.
"The artificial intelligence-powered aircraft will be able to perform missions for five hours, and will be connected to a satellite communications data network," it said. "The fighter aircraft is expected to reach a cruise speed of 0.8 Mach, or approximately 980 kph and carry a maximum of 1 ton of ammunition."
The US-based defense news platform also touched on the missions that the aircraft would be used for, saying it will conduct a series of critical duties, such as close air support, strategic assault, hostile air defense system attack and missile assault missions.
Domestically produced UCAV Bayraktar TB2 has completed 300,000 hours of operational flight hours in February 2021.
Turkey's drones has already proven its effectiveness in the battlefields, such as Syria, Libya and Nagorno-Karabakh as international media describes Ankara as a "drone superpower."
"Baykar's program comes as Turkey faces uncertainties about its new-generation fighter requirements. The United States suspended Turkey's partnership in the Joint Strike Fighter program that builds the F-35 due to Turkey's purchase of the Russian-made S-400 air defense system," Defense News concluded.