Iran prepares to launch new satellite
A new satellite to be launched awaits approval of the defense ministry said an Iranian official Tuesday after errors with the satellite carrier were corrected.
29.01.2019 - 17:52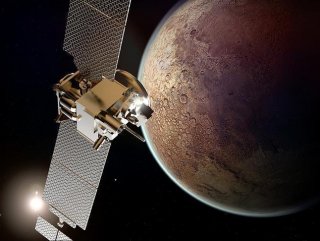 Doosti (Friendship) will be launched soon, said Minister of Communications and Information Technology Mohammad Javad Azeri Cehromi. "We expect the Defense Ministry to provide a suitable time and place."
The only fully domestic Iranian-made satellite weighs 52 kilograms is designed for civilian purposes.
US AND FRANCE HAD CONDEMNED THE LAUNCH
On Jan. 15, Iran's domestic production satellite, Peyam (Message), launched into space but the phase of placing the satellite into orbit failed. The US and France condemned the launch and claimed it violated the UN Security Council resolution 2231.
The US said Iran "hides the intercontinental ballistic missile program threatening the Middle East and Europe behind satellite activities." Iran counters that the developed missiles are conventional and satellite activities are for civilian purposes.