Venezuelan troops remain on alert at country's borders
Venezuelan troops remain on alert at the country's borders to guard against territorial violations, the country's defense minister said Tuesday.
20.02.2019 - 09:40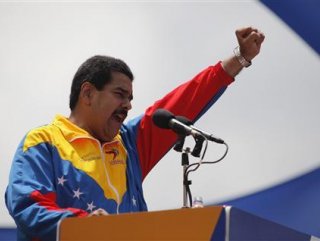 Venezuelan defense minister Vladimir Padrino Lopez was alluding to Feb. 23 -- the date announced earlier by self-proclaimed interim president Juan Guaido on which his followers will try to force through convoys of US aid from Colombia into Venezuela.
"MILITARY ONLY HAS ONE PRESIDENT"
Lopez stressed they would not take orders from other governments. He said the military "only has one president," referring to Maduro, and the armed forces are "not mercenaries who sell themselves to the highest bidder." He said the army will not accept "a puppet government" or "orders from any foreign government power."
His comments came amid a continued diplomatic and economic push by the US to force President Nicolas Maduro to cede power to Guaido, the leader of Venezuela's opposition National Assembly who declared himself acting president on Jan. 23.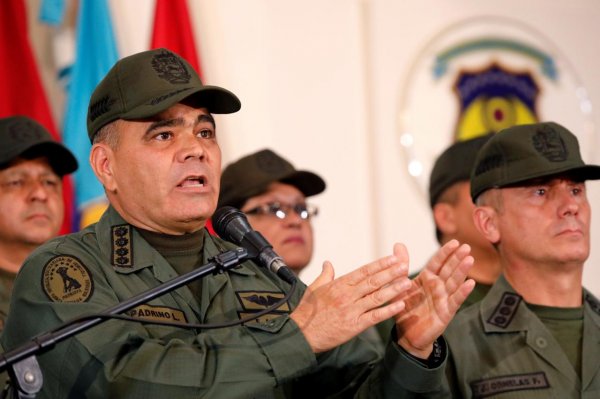 Falcon state Civil Protection Director Gregorio Jose Montano confirmed that Venezuela has closed its maritime border with three Dutch Caribbean islands ahead of the "foreign aid" operation. The indefinite shutdown of the maritime border affects the islands of Curacao, Aruba and Bonaire, he added.
Maduro said earlier that the aid discussions are "part of the US occupation strategy", adding they "will not allow this show". Some observers claim that the blocking of the "aid" could be used by the US as an excuse to intervene militarily.
On Feb. 6, the Maduro government blocked a bridge to prevent US aid from entering.