US raises Venezuela travel advisory to highest level
The United States on Tuesday increased the travel warning for Venezuela to its highest level, advising travelers to avoid trips to the country.
30.01.2019 - 09:36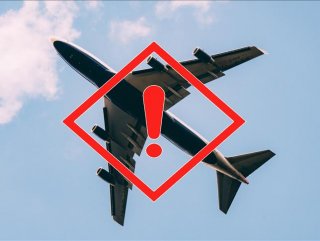 The raised travel warning, now at Level 4, replaces the previous travel advisory issued last week when Washington ordered the departure of non-emergency US government employees and family members from Venezuela.
"Do not travel to Venezuela due to crime, civil unrest, poor health infrastructure, and arbitrary arrest and detention of US citizens," the State Department said. The US government has limited ability to provide emergency services to US citizens in the country, the department added.
US HAS GIVEN LEVEL 4 TRAVEL WARNINGS TO 12 COUNTRIES SINCE LAST JULY
The department said if travelers still decide to go to Venezuela, they should avoid demonstrations and not travel between cities at night.
The warning was issued almost a week after Venezuelan National Assembly President Juan Guaido declared President Nicolas Maduro's government illegitimate and announced himself interim president.
The Level 4 warning is the highest travel warning issued by the US. A Level 4 travel warning says, "Do not travel," while a Level 3 warning advises people to reconsider travel.