Turkey, US agree to use direct channels of dialogue effectively: Erdoğan
There is no issue that cannot be resolved in Turkey-US relations, says Turkish president.
15.06.2021 - 10:58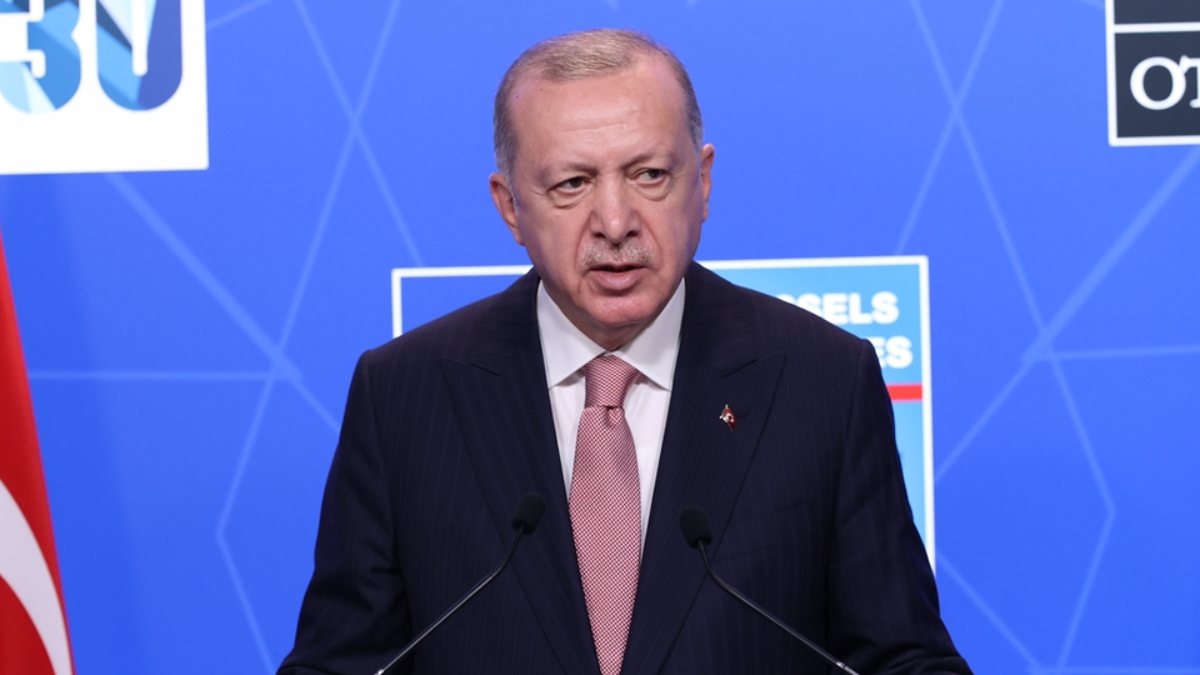 Turkey and the US have agreed to use direct channels of dialogue effectively and regularly, befitting the two allies and strategic partners, the Turkish president said Monday.
Speaking at a news conference in Brussels, Belgium after a NATO summit, Recep Tayyip Erdoğan said "there is no issue that cannot be resolved in Turkey-US relations," adding "the areas of cooperation are wider and richer than problem areas."
Erdoğan and US President Joe Biden held a closed-door meeting during the summit. The two leaders met for the first time since Biden took office in January.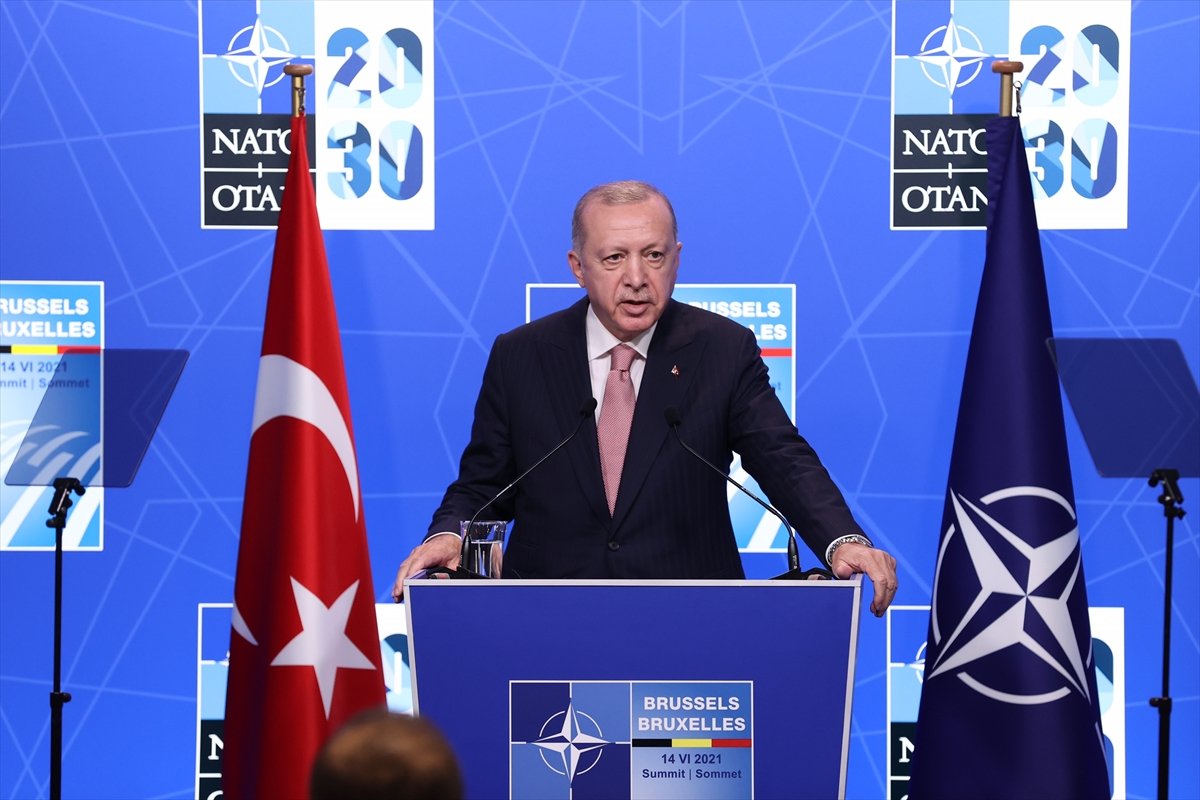 Biden also said in a separate press conference that he had a "very good meeting" with his Turkish counterpart.
The Turkish president said he exchanged views with Biden, with whom he has a long-standing friendship.
"We evaluated the steps that can be taken to fully realize the economic potential between us, taking into account the new opportunities that will arise after the [coronavirus] pandemic," Erdoğan said, highlighting the importance of reviving the existing bilateral cooperation and regional consultation mechanisms between the two countries.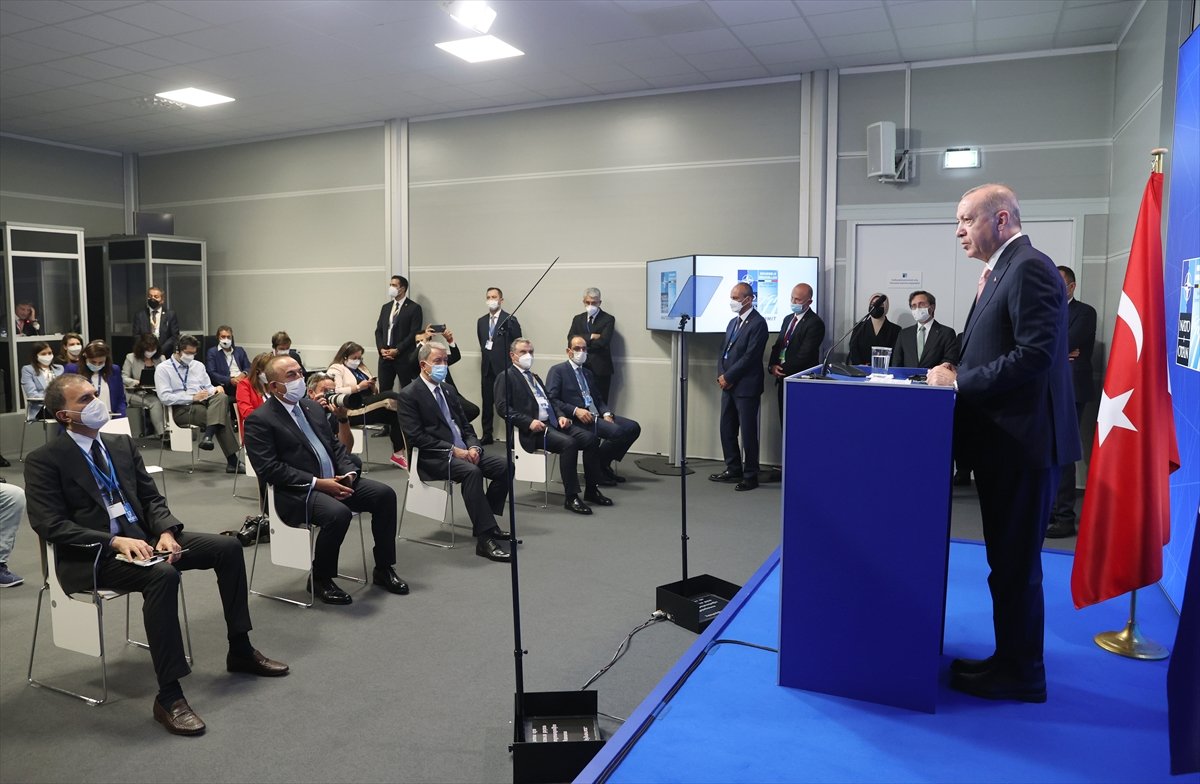 Noting that his meeting with Biden was positive for relations, Erdoğan said he invited the US president to visit Turkey, adding Biden will probably visit the country soon.
Responding to a question about Turkey's purchase of Russia's S-400 missile system, Erdoğan said: "We expressed the same thoughts on the S-400s to President [Biden] as we had before, [and] also expressed the same thoughts about the F-35s."
"Of course, all these efforts do not end here today. In the next process, our foreign ministers and defense ministers will meet their counterparts to work on this process," he said.