Turkey to not accept Israeli persecution: Erdoğan
President Erdogan addressed ruling party meeting virtually.
14.05.2021 - 17:15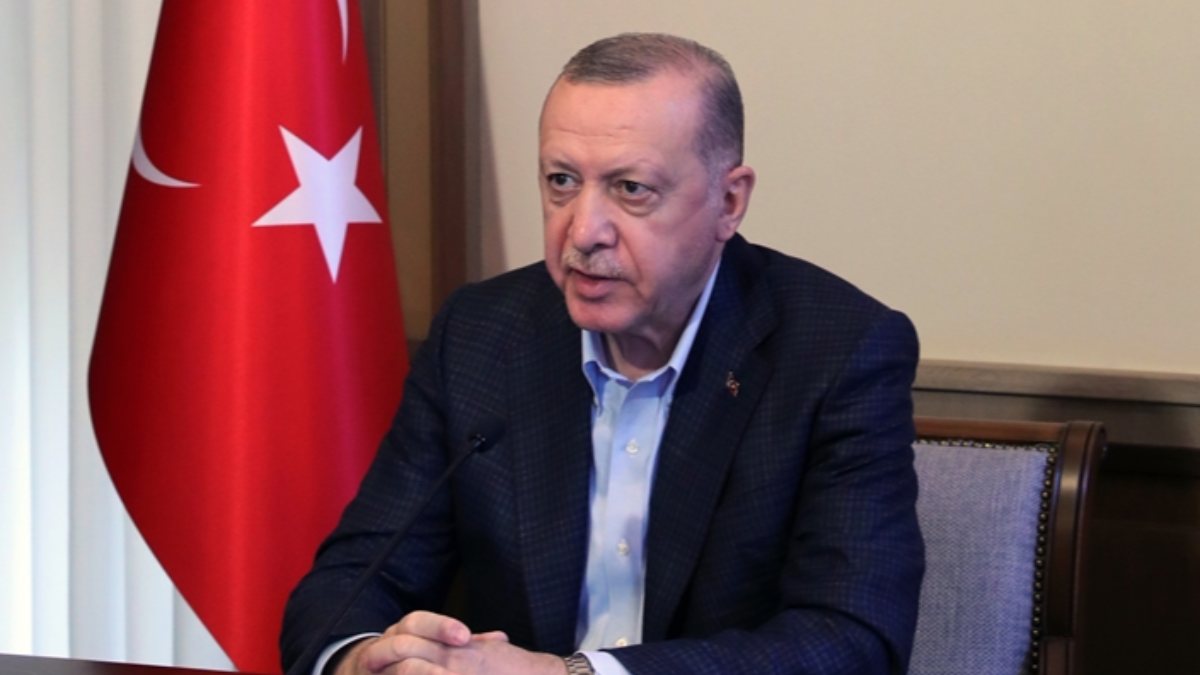 Calling on the world to stand against Israeli attacks on Palestine, President Recep Tayyip Erdoğan said on Friday that Turkey will not accept Israeli persecution, even if the whole world ignores it.
Those who remain silent or openly back Israel's bloodshed should know one day it will be their turn, Erdoğan said while addressing a virtual meeting of the ruling Justice and Development (AK) Party.
"It is imperative that UN Security Council takes steps to ensure peace in Jerusalem in line with decisions of the General Assembly," he said.
On Israeli attacks, Erdoğan said Turkey is ready to actively support any initiative by the UN, and take responsibility for peace.
If the Organization of Islamic Cooperation does not take a "concrete" stance against Israeli attacks, it will discredit its own existence, the Turkish president added.