Turkey is ready to take action in Syria
Turkey will take new actions against terrorists across the border in Syria "when the time comes," the country's defense minister said on Tuesday.
29.01.2019 - 12:46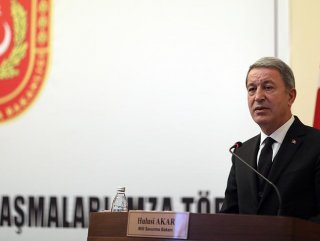 Defense Minister Hulusi Akar said that Turkey's preparations for possible operation east of Euphrates River, Syria are ready.
"TURKISH ARMY TARGETS ONLY TERRORISTS"
"When the time comes, the necessary actions will be taken both in Manbij and east of the Euphrates," said Hulusi Akar, referring to a counter-terrorist operation long pledged by Turkish leaders. He added that the only target of the Turkish Armed Forces is terrorists. Akar also said Turkey welcomed the Kurdish Regional Government's "timely" reactions and measures against an attack on a Turkish base in Iraq.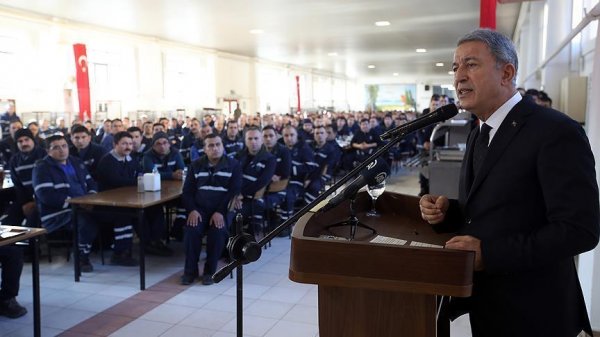 On Saturday, the Turkish Defense Ministry said a base belonging to the Turkish Armed Forces in northern Iraq was attacked due to provocation by the PKK terrorist group.
Since 2016, Turkey's Euphrates Shield and Olive Branch operations in northwestern Syria have liberated the region -- including Al-Bab, Afrin, and Azaz -- of YPG/PKK and Daesh terrorists, making it possible for Syrians who fled violence there to return home.