Trump calls for delay to November presidential election
US President raised the possibility of delaying the nation's November presidential election despite its date being enshrined in the US Constitution.
30.07.2020 - 12:54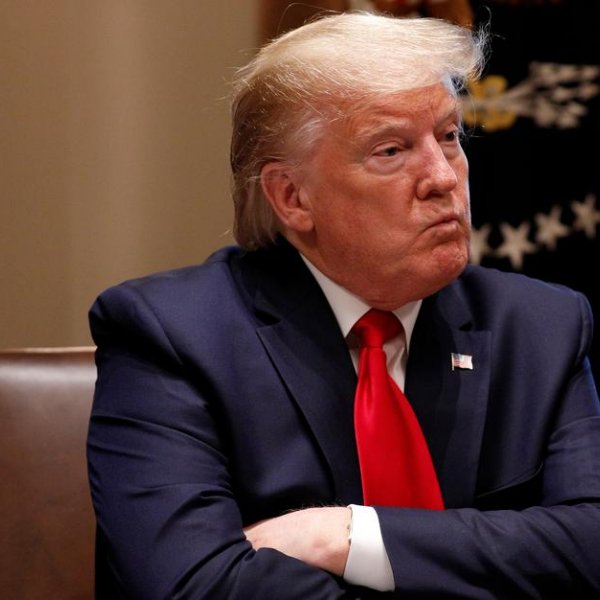 President Donald Trump on Thursday called for delaying the November presidential election, claiming it would be "the most inaccurate" and "fraudulent" one in US history.
US STATES WANT TO MAKE POSTAL VOTING
"With Universal Mail-In Voting (not Absentee Voting, which is good), 2020 will be the most INACCURATE & FRAUDULENT Election in history. It will be a great embarrassment to the USA. Delay the Election until people can properly, securely and safely vote???" Trump said on Twitter.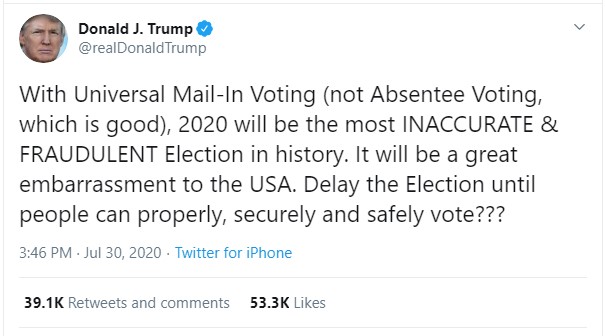 Trump has cast doubt on the legitimacy of mail-in ballots, which have been used in far greater numbers in primary elections amid the coronavirus pandemic. He has also made unsubstantiated allegations that voting will be rigged and has refused to say he would accept official election results if he lost.
Earlier this month, California, Utah, Hawaii, Colorado, Oregon and Washington states were planning to hold "all-mail" ballot elections this November. These states will automatically send postal ballots to all registered voters,