Premier Ersin Tatar becomes new president of Northern Cyprus
Thanking Turkey for its help in overcoming economic difficulties in the country due to the novel coronavirus outbreak, Tatar said he is proud to be together with the Republic of Turkey.
19.10.2020 - 09:06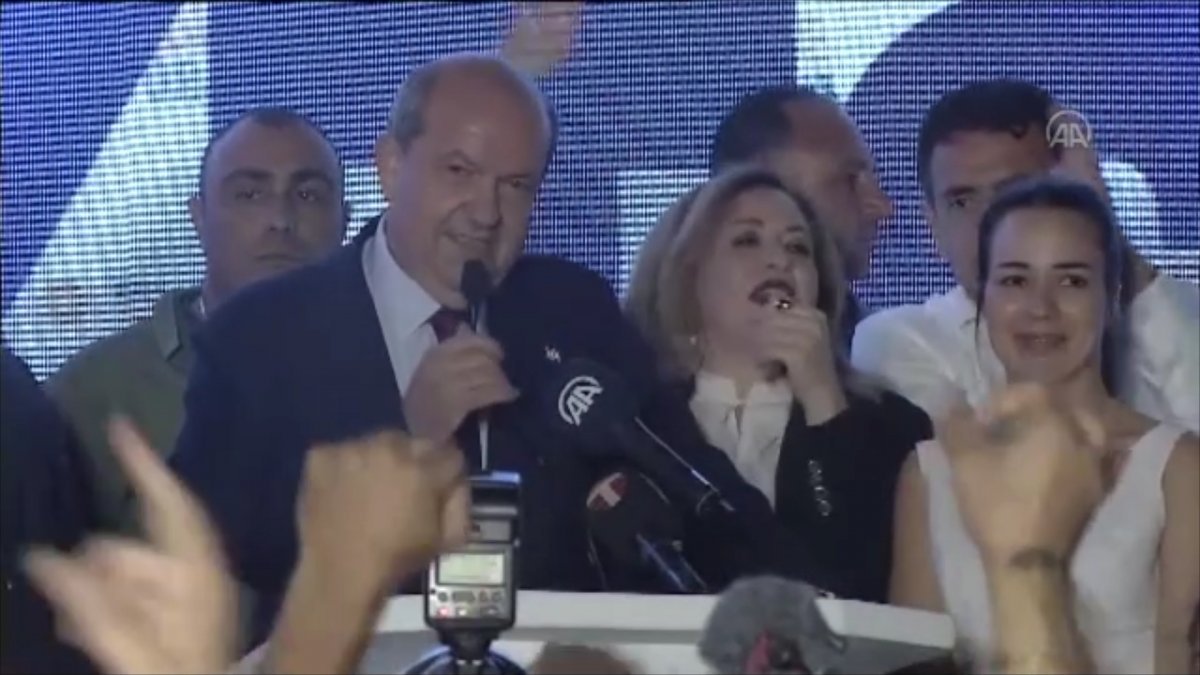 Prime Minister Ersin Tatar won Sunday's presidential runoff in the Turkish Republic of Northern Cyprus (TRNC) with 51.69% of the votes, unofficial results showed.
According to Turkish News Agency-Cyprus (TAK), the Supreme Committee of Election issued a written statement on the unofficial results, which said that Tatar, the presidential candidate of the National Unity Party (UBP), won the second round of the public vote by receiving 67,322 of valid votes.
TATAR THANKED SAID IMPORTANT THING IS TO CARRY THE COUNTRY TO GOOD DAYS IN UNITY
Incumbent Mustafa Akinci, who run independent, bagged 62,910 votes for 48.31%.
It also said that the turnout was 67.29% in the second round and 133,931 voters out of over 199,000 registered voters cast ballots in 738 ballot boxes. A total of 130,232 of the ballots were valid, while 3,699 of them were deemed invalid for not complying with the rules.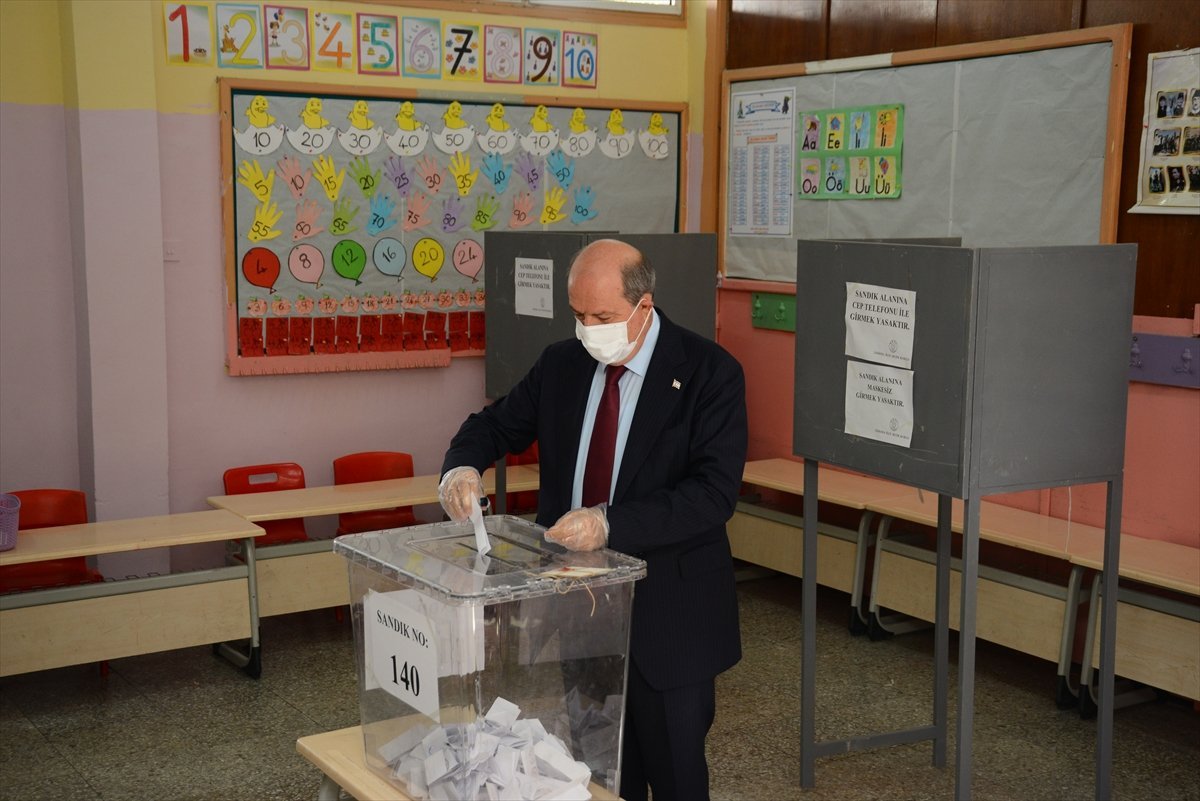 The voting ended at 6 p.m. local time (1500GMT) and the official figures are expected to be announced later tonight.
Following the announcement of the unofficial results, Tatar thanked the nation and said the important thing is to carry the country to "good days" in unity. "Turkish Cypriots deserve the best of everything. I will keep my promise. I will be the president of everyone," he pledged.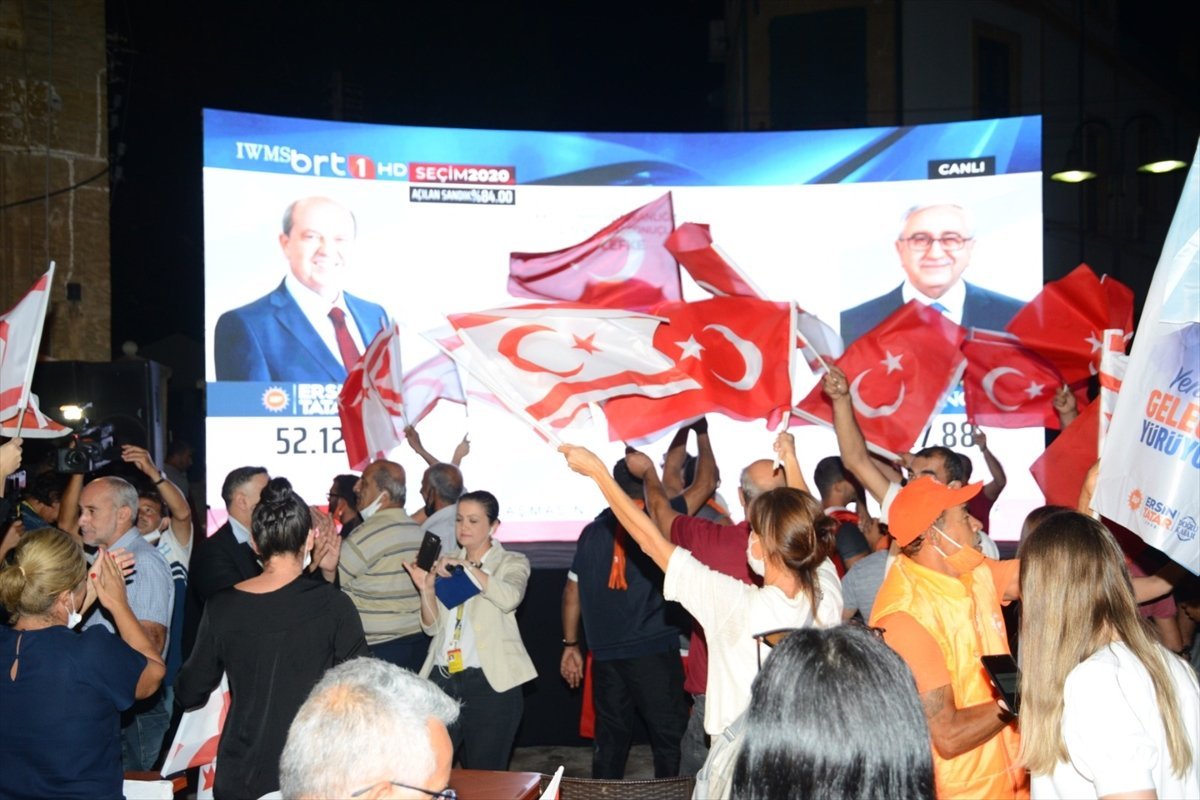 "I once again would like to announce to the world that in line with the confirmation I received from the nation, I will look after our own lands, our own state and the guarantor position of our Turkey," he said. "I want to tell the whole world from here that Turkish Cypriots exist, they will exist and they will cry out their sovereignty to the whole world," he stressed.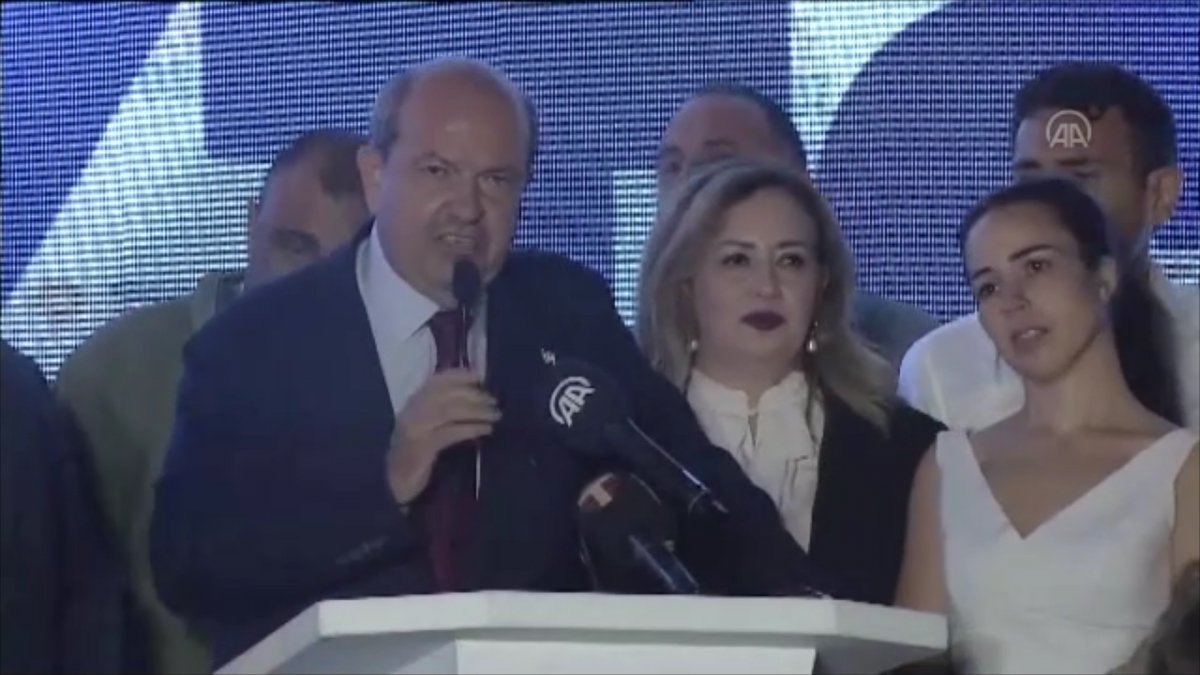 Tatar also said that the TRNC and Turkey have "unbreakable ties." "Yes, we are in for an agreement on Cyprus, but the Turkish Cypriot nation will accept the conditions of this agreement with their own will," he said, sending a message to the Greek Cyprus administration.