Maduro flexes military over US's threats
Maduro oversaw a display of the army's Russian hardware, with tank rounds pounding a hillside to show military force and loyalty in the face of an international ultimatum for new elections.
28.01.2019 - 10:18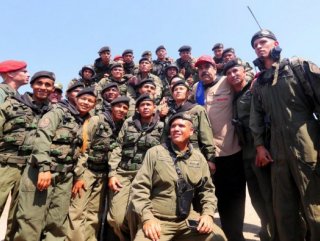 Venezuelan President Nicolas Maduro is confronting an unprecedented challenge to his authority after opposition leader Juan Guaido declared himself interim president, citing a fraudulent election. Guaido has won wide international support and offers amnesty to soldiers who join him.
"WE HAVE TO BE PREPARED"
Early on Sunday, alongside Defense Minister Vladimir Padrino, Maduro watched a platoon of soldiers release volleys of rocket-propelled grenades, machine-gun anti-aircraft fire and tank rounds at hillside targets, the Russian ordnance kicking up clouds of dust at the Fort of Paramacay, an armored vehicle base.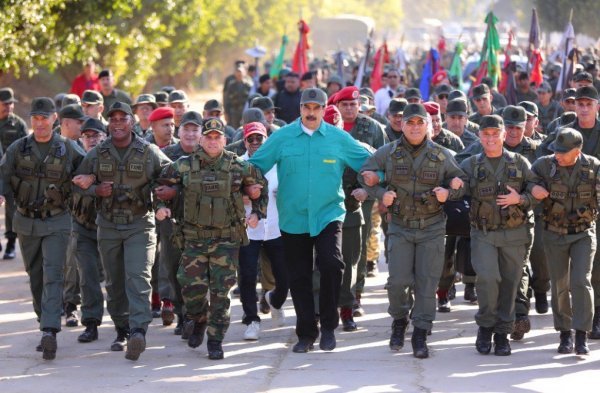 Maduro said the display showed the world he had the backing of the military and that Venezuela's armed forces were ready to defend the country. Maduro says Guaido is taking part in a coup directed by Trump's hardline policy advisers, who include Cold War veterans, John Bolton and Elliott Abrams.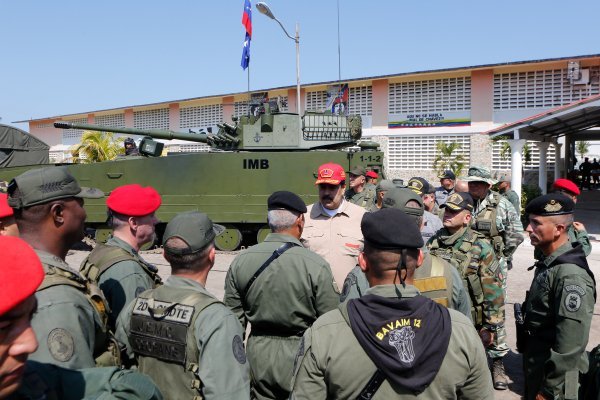 "Nobody respects the weak, cowards, traitors. In this world, what's respected is the brave, the courageous, power," Maduro said. "Nobody should even think of stepping on this sacred soil. Venezuela wants peace," he said. "To guarantee peace, we have to be prepared."