France wants to sustain its colonial policy
Macron and his counterpart Nicos Anastasiades discussed Cyprus' energy programme on Tuesday on the side-lines of the fifth Southern EU Countries Summit.
30.01.2019 - 16:52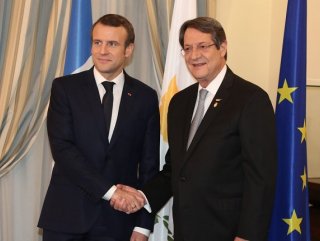 Leaders of the seven EU Mediterranean countries gathered in Cyprus on Tuesday for a summit on migration, European energy, security, euro zone reform, climate change and Brexit.
"FRANCE FULLY BACKS CYPRUS"
The focus of the meeting was energy issues and co-operation in the field of security. They also discussed the Cyprus problem. In addition, Cyprus asked for France's support in view of the decision in October regarding the seat of the European Labour Authority.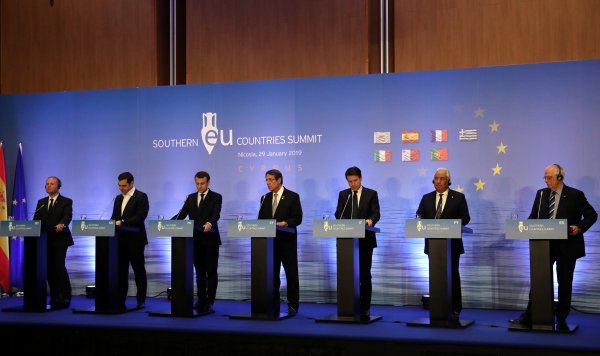 Macron said "France fully backs Cyprus' sovereign right to search for gas off the island nation's coast amid continued opposition by neighboring Turkey." Speaking at the end of the summit, Emmanuel Macron said that France is "very concerned" about what's happening in waters around the island.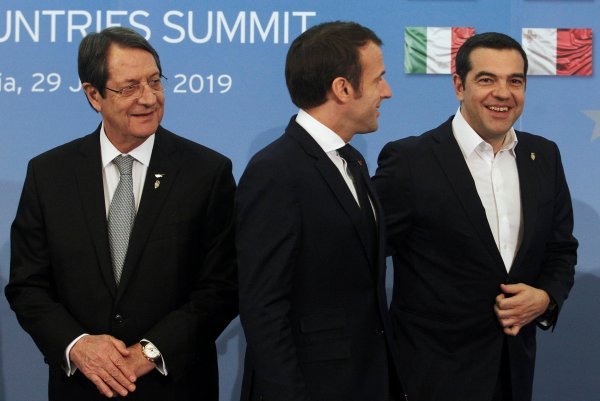 Following their meeting, the two Presidents tweeted, with Anastasiades saying in his tweet in French that he was delighted to welcome his 'friend the president to Nicosia @emmanuelmacron'. He added that the two countries look forward to a close partnership and said that they had the opportunity to exchange ideas and further strengthen their bilateral relations.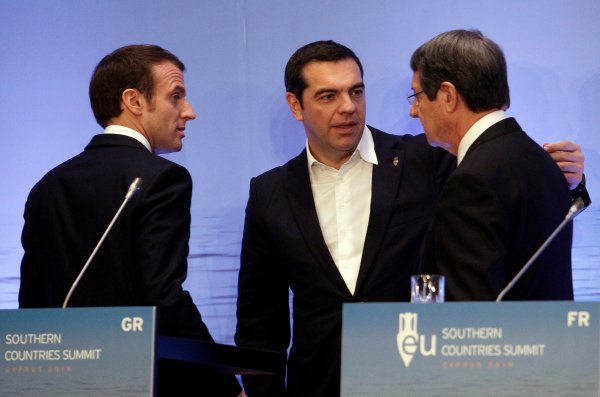 Macron thanked Anastasiades and noted that Cyprus is hosting the summit of the southern countries of the European Union and that "together we will rise to the challenges of Europe".