EU leaders reach deal on coronavirus recovery fund
The agreement paves the way for the European Commission to raise billions of euros on capital markets on behalf of all 27 states
21.07.2020 - 11:22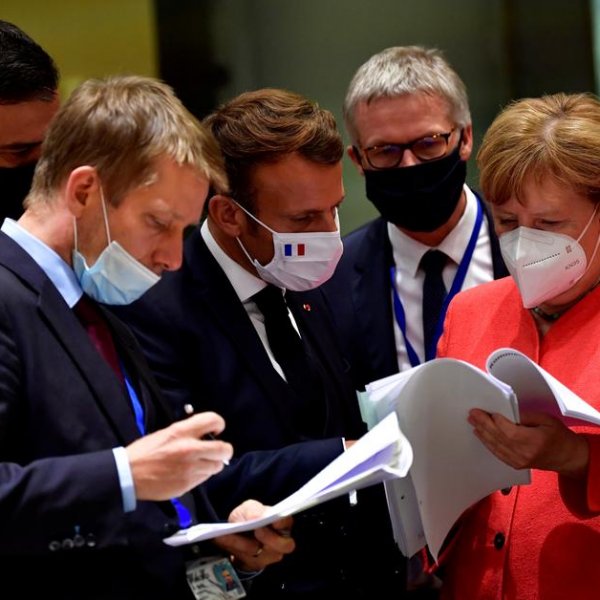 EU leaders have reached a historic agreement early Tuesday on a €750 billion ($857.6 billion) coronavirus recovery fund and the bloc's long term budget after four days of marathon talks in Brussels.
MERKEL HAILED THE DEAL AS TRULY HISTORIC
"A very long meeting has come to a good conclusion," German Chancellor Angela Merkel told a joint news conference with French President Emmanuel Macron.
She said a breakthrough was achieved following a new proposal from the European Commission and the European Council on the recovery fund. "The overall volume of €750 billion has been kept. Grants will be less, at €390 billion. And loans will be at €360 billion," Merkel said.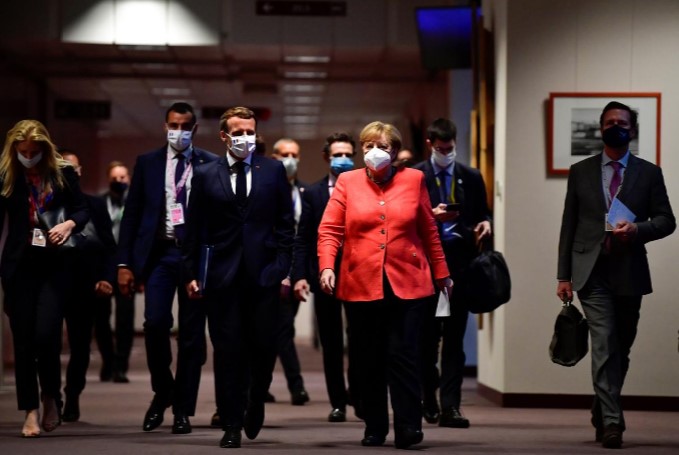 EU members were divided over the size and conditions of the recovery fund.
Member states worst hit by the pandemic pleaded for EU solidarity to mitigate the economic crisis, but the so-called Frugal Four -- the wealthy group comprising of Austria, the Netherlands, Sweden, and Denmark -- had insisted on budgetary discipline.