EU cannot achieve goal of being power hub without Turkey: Turkish president
Ankara expects EU to 'immediately' get rid of strategic blindness, advance accession process, says President Erdoğan.
18.06.2021 - 12:09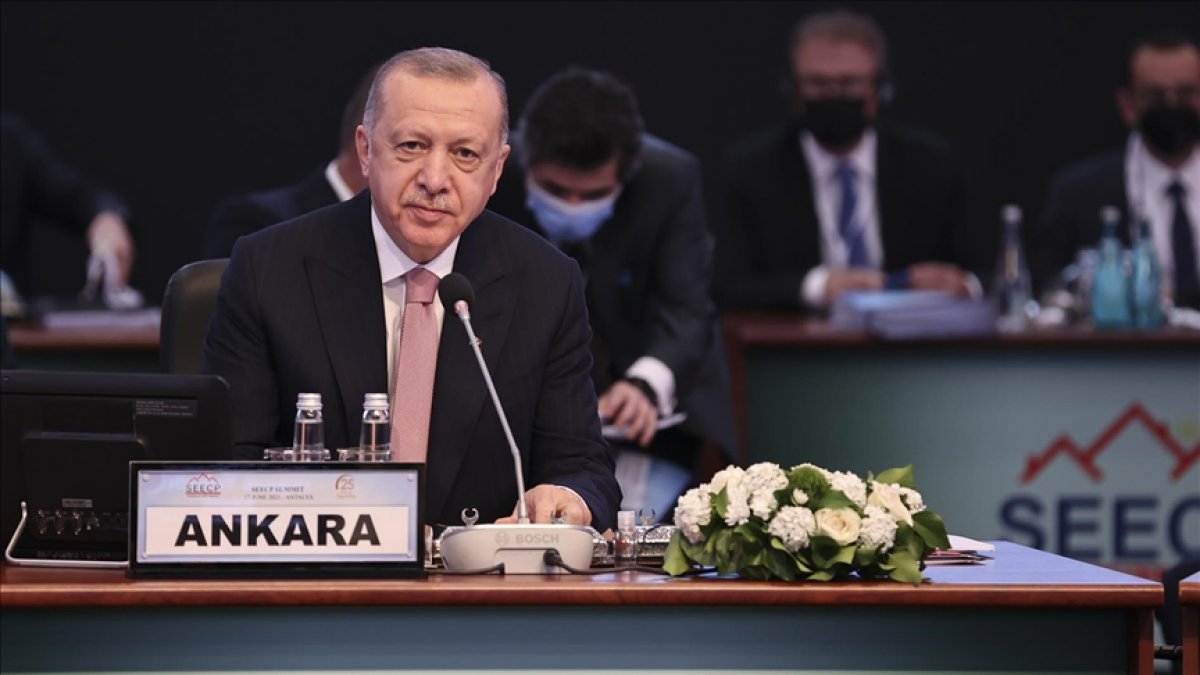 The European Union cannot achieve its goal of becoming a power hub without Turkey, the nation's president said on Thursday.
"It is not possible for the EU to achieve its goal of becoming the center of attraction and power without Turkey as a full member," Recep Tayyip Erdoğan said in an address to a South-East European Cooperation Process (SEECP) summit in Turkey's Mediterranean resort city of Antalya.
"Despite all the injustices we have faced, we want our struggle for full (EU) membership – which we have persistently and patiently continued for half a century – to come to a conclusion," he added.
Ankara expects the EU to "immediately rid itself of its strategic blindness," and to advance the accession process within the framework of a positive agenda, he said.
The EU's decision to start accession talks with Albania and North Macedonia is a step in the right direction, he said, but called it a "major shortcoming that the decision still has not fully been put into practice."
He also said Turkey hopes the European Union will continue to support Bosnia and Herzegovina and Kosovo and successfully concludes accession negotiations with Montenegro and Serbia.
Attempts at artificial separating the Western Balkans from Turkey in the integration process cannot be reconciled with common values, he said.
The SEECP was not established only to develop political and security cooperation and to boost economic relations, Erdoğan said, adding that the process also aims to strengthen cooperation in areas such as democracy, justice, and the fight against illegal activities.
Turkey has always considered cooperation and common interests in its bilateral and multilateral activities in Southeastern Europe, he stressed, adding that the Turkey-Bosnia and Herzegovina-Serbia and Turkey-Bosnia and Herzegovina-Croatia tripartite mechanisms are the best examples of this.
"Our regional initiatives are in no way a competitor or alternative to other initiatives," he stressed.