Turkish economy well placed to compete on world stage: President Erdogan
Recep Tayyip Erdogan points out Turkish foreign exchange reserves have grown from $27.5B in 2002 to $95B today.
22.02.2021 - 17:35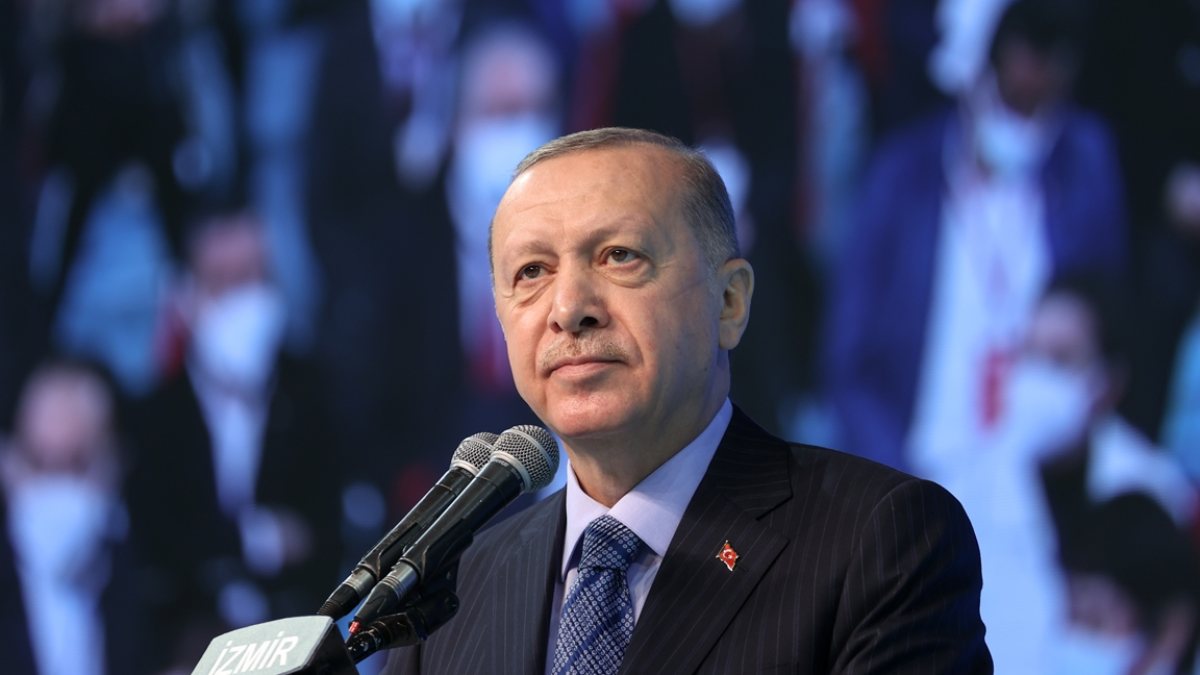 Turkey boasts strong foreign currency reserves and its economy is well positioned to compete on the world stage, said the nation's president on Monday.
"The Central Bank had $27.5 billion in foreign exchange reserves when we took office," in fall 2002, said Recep Tayyip Erdogan, adding that now, it has $95 billion.
Speaking to the Izmir Provincial Congress of his ruling Justice and Development (AK) Party, Erdogan said Turkey's reserves are poised to grow larger still.
"All foreign exchange transactions in Turkey comply with the law and market rules and involve no exploitation, unfair gain, or illegal or immoral dealings," he also explained.
Erdogan reiterated Turkey paid off all IMF debts by 2013.
Referring to the country's main opposition Republican People's Party (CHP), Erdogan added: "They tell us 'go to the IMF and become indebted.' It is your character. We do not have such a character."
At the heart of Turkey's breakthroughs in the energy sector – including its discovery of natural gas reserves in the Black Sea last year – are the strategies and groundwork developed under onetime Energy and Natural Resources Minister Berat Albayrak, who also served as finance and treasury minister, said Erdogan.
Erdogan also criticized those who have derided Albayrak's efforts and success.