US forces use tear gas on migrants at Mexico border
As the migrants tried to cross the border, authorities on the US side used tear gas to disperse them. Footages showed a cloud of tear gas that sent people running and screaming.
26.11.2018 - 12:19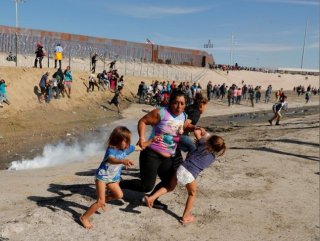 US authorities shut the country's busiest border crossing and fired tear gas into Mexico on Sunday to repel Central American migrants approaching the border after US President Donald Trump vowed the asylum-seekers would not easily enter the country.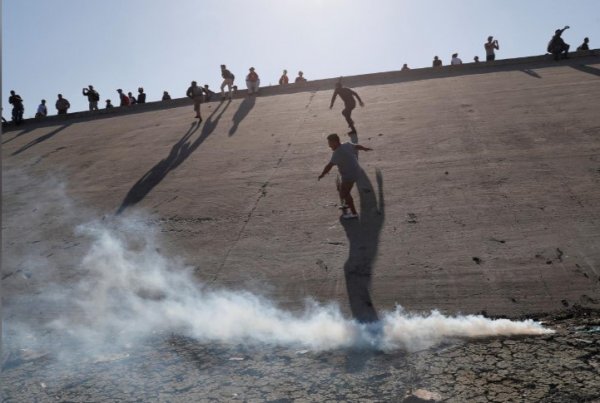 Traffic in both directions was suspended for several hours at the San Ysidro port of entry between San Diego and Tijuana, U.S. officials said, disrupting trade at the most heavily trafficked land border in the Western Hemisphere. Pedestrian crossings and vehicle traffic later resumed, officials said.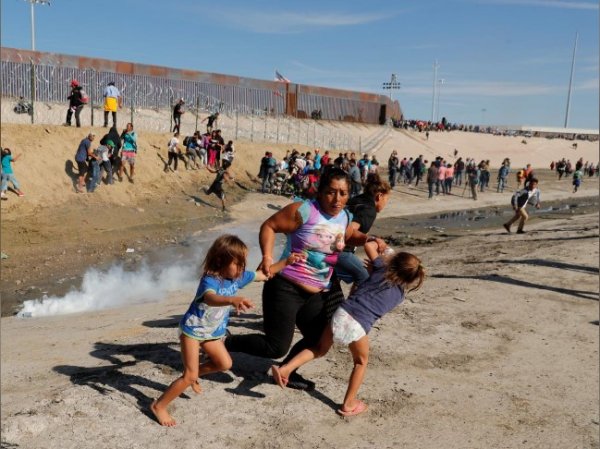 TEAR GAS USED ON FAMILIES AND CHILDREN
Tensions on the border had been rising in recent days, with thousands of Central American migrants who arrived in a caravan camped out in a sports stadium in Tijuana. On Sunday, Mexican police broke up the latest in a series of daily protests, triggering a rush toward the U.S. border. US Customs and Border Protection officers stopped the migrants with a volley of canisters emitting large clouds of gas as the US and Mexican government helicopters clattered overhead.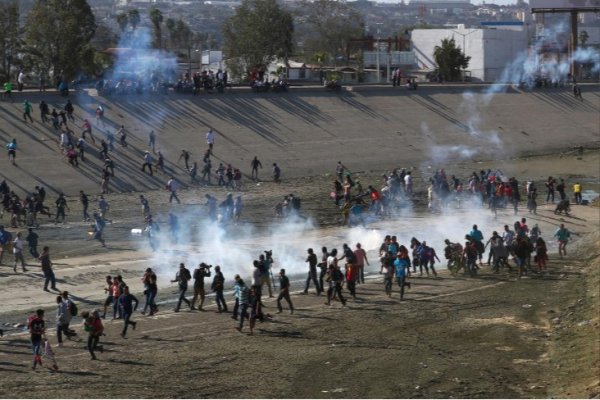 The Mexican government said it had retaken control of the border crossing after nearly 500 migrants tried to cross the U.S. border "in a violent manner," and vowed to immediately deport Central Americans who attempt to enter the United States illegally. Trump has raised alarm for weeks about the caravan of Central American migrants as it approached the United States, with its members planning to apply for asylum on reaching the country.