US reimposes first round of sanctions on Iran
Economic penalties target Tehran's acquisition of US dollars, precious metals trade, transactions related to Iran's rial
07.08.2018 - 09:24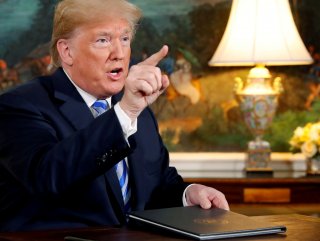 The U.S. on Monday moved to reimpose the first wave of pre-nuclear deal sanctions on Iran, largely targeting the country's banking sector.
Senior administration officials told reporters the economic penalties, which will be rigorously enforced, will go into effect at one minute after midnight (0401GMT) Tuesday morning.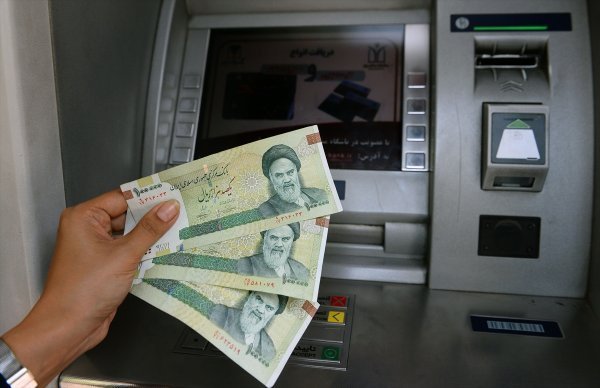 SANCTIONS ON IRAN
The sanctions target Tehran's acquisition of U.S. dollars, precious metals trade, transactions related to Iran's rial, activities related to Iran's sovereign debt, and the country's automotive sector.
The actions follow President Donald Trump's decision May 8 to withdraw the U.S. from the 2015 Joint Comprehensive Plan of Action (JCPOA) that world powers, including the U.S, struck with Iran. The agreement placed unprecedented curbs on Iran's nuclear program, subjecting it to a rigorous inspection regime in exchange for billions of dollars in relief from international sanctions.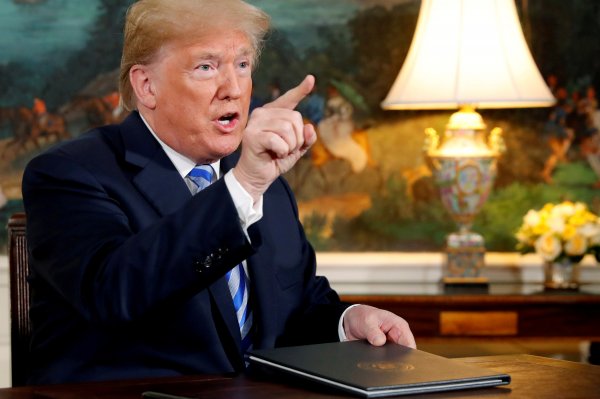 "CAUSE SOME PROBLEMS"
"Since the deal was reached, Iran's aggression has only increased," Trump said in a statement marking the reimposition of the sanctions. "The regime has used the windfall of newly accessible funds it received under the JCPOA to build nuclear-capable missiles, fund terrorism, and fuel conflict across the Middle East and beyond."
Following Trump's May announcement the U.S. has imposed sanctions on a further 38 Iranian entities.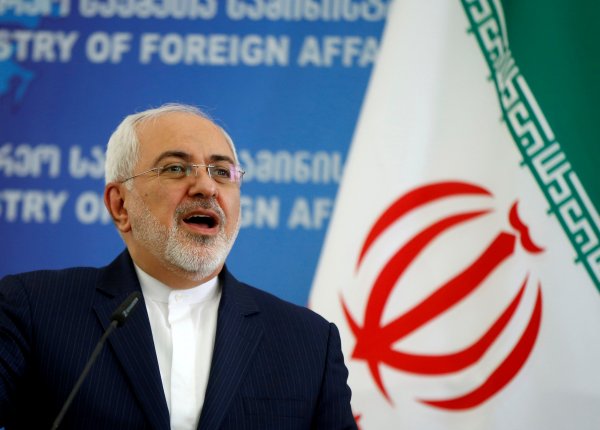 Earlier Monday Iran's foreign minister, Javad Zarif, said Iran has been "passing through a very critical period of time and U.S. sanctions and extortion may cause some problems".
"The world is talking about the isolated U.S., not a lonely Iran," he said.
"EU DOING LEGITIMATE BUSINESS WITH IRAN"
Trump's decision to exit Washington from the nuclear agreement roiled the U.S.'s negotiating partners, including the European Union, which had sought to get the American president to change course.
The EU vowed Monday to protect Europeans doing "legitimate" business with Iran.
"We are determined to protect European economic operators engaged in legitimate business with Iran, in accordance with EU law and with UN Security Council Resolution 2231," the bloc said in a statement.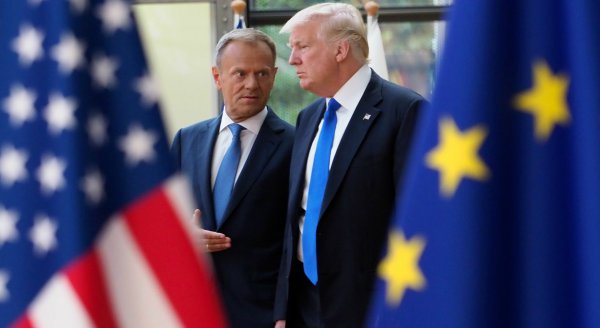 THE SECOND WAVE IS COMING
One of the officials who briefed reporters on condition of anonymity said the U.S. is not too concerned with the efforts and cited Iran's economic woes as evidence that U.S. sanctions are working.
The second wave of sanctions is set to take effect Nov. 5, targeting Iran's port operators, petroleum-related transactions, and Iran's shipping sector and central bank.