US: Our relationship with YPG is temporary
A senior US official that Washington has a "temporary, tactical and transactional" relations with the terror organization PKK/YPG.
15.11.2018 - 10:30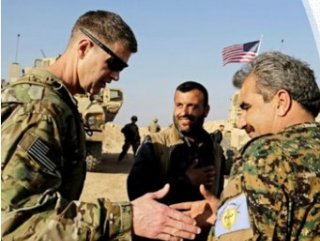 The relationship between the US and the Syrian Kurdish People's Protection Units (YPG) is a temporary, transactional and tactical one, US State Department official has said on Wednesday.
"WE UNDERSTAND TURKEY'S SECURITY CONCERNS"
"There is a fundamental difference between our relations with YPG; temporary, tactical and transactional in the context of defeating Daesh, and our relationship with Turkey, a NATO ally, a partnership of decades. Both countries have made all obligations to each other under the NATO treaty. There is no comparison at all," the official said.
The official also stressed that the U.S. thinks Turkey's purchase of S-400 from Russia is ill-advised. "There are 3 reasons for that," said the official. "NATO compatibility, threats to F-35 aircraft and potential invocation of the Countering America's Adversaries Through Sanctions Act."