Turkish soldiers comes to civilian's aid in Afrin
Turkish Armed Forces are taking care civilians in Afrin while they are cleaning the area from terror organizations.
29.01.2018 - 17:00
Turkish Armed Forces had started 'Operation Olive Branch' to block PKK/YPG terrorists from forming a corridor in northern Syria, along Turkey's borders.
KURDISH CIVILIANS ARE BEING TREATED SENSITIVELY
Turkish soldiers are continuing lending hand to Kurdish children despite of "Kurdish people are slaughtering" lie which were put forward by terror supporters.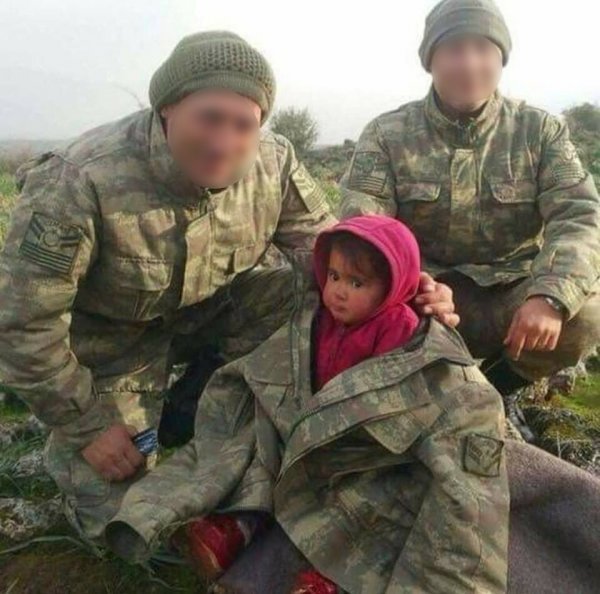 Kurdish civilians are being treated sensitively by Turkish military.
Operation Olive Branch is providing peace and security in the region in addition to annihilating terror threat for the people in Afrin.