Turkish National Defense Minister spoke to the BBC
In an interview with the BBC, Turkish Defense Minister Akar retorted the remarks claim that Turkey's approach to Khashoggi murder is insincere.
20.11.2018 - 13:32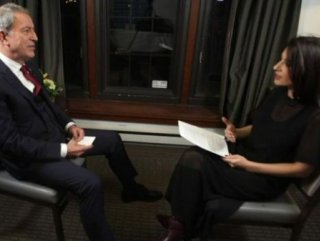 British media started blaming Turkey on the case of Saudi journalist's murder. After the articles blaming Turkey published in the papers, Turkish Defense Minister Hulusi Akar spoke to the BBC.
Turkey has tapes of the murder of Saudi journalist Jamal Khashoggi but did not obtain them by bugging the Saudi consulate in Istanbul where he was killed, Turkish Defence Minister Hulusi Akar has told BBC Türkçe in an exclusive interview with BBC.
"THEY ARE NOT JOURNALISTS"
Asked about Turkey's sincerity in seeking justice for a Saudi journalist while some Turkish journalists remain imprisoned, Akar answered that said there was no comparison between the Khashoggi case and any of the jailed journalists, none of whom, he said, had been arrested for journalistic activities. "They may be called journalists, but they aren't journalists," Akar said.
Turkish National Defense Minister spoke to the BBC WATCH
Akar also said the Saudi consulate was not bugged by Turkey. "The consulate was not bugged. We cannot reveal the source of the audio recordings," Akar told the BBC on Nov. 19. Akar replied to a question on whether Turkey would make the recordings public. "At the moment, no. But it depends on the situation, according to the developments, under the control of the prosecutor," he said.