Turkish economy grows 5.2 pct in Q2
The gross domestic product at current prices totaled some $204B in April-June period, says TurkStat.
10.09.2018 - 12:50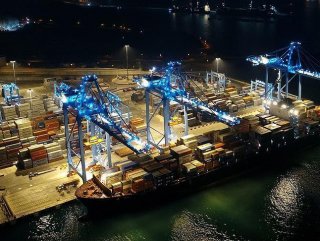 The Turkish economy grew by 5.2 percent in the second quarter of this year compared with the same period last year, the country's statistical authority announced Monday.
Turkey topped the list among OECD member countries and came second among EU members who have so far announced their annual growth performances for the second quarter. Last Friday, the EU's statistical office Eurostat announced that the EU economy grew by 2.1 percent year-on-year in the April-June period. Malta (5.7 percent), Poland (5 percent) and Hungary (4.6 percent) showed the top growth performances in the second quarter. In the same period, Denmark recorded the lowest figure with 0.6 percent annual growth, while Italy and the U.K. saw 1.2 percent and 1.3 percent growth in their economies, respectively.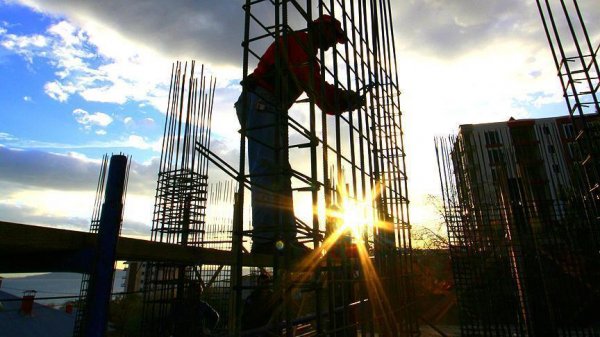 TurkStat noted that gross domestic product (GDP) at current prices totaled 884 billion Turkish liras ($204.3 billion) in the April-June period. "Seasonally and calendar adjusted GDP increased by 0.9 percent compared with the previous quarter," the institute said. A group of 15 economists surveyed by Anadolu Agency on Friday had expected the Turkish economy to expand by 5.2 percent in the second quarter of 2018.
MANUFACTURING INDUSTRY
Economists' forecasts hovered between 4.5 percent -- lowest estimation -- and 6.3 percent. Official data showed that the Turkish economy's growth rates were 11.5 percent in the third quarter last year, 7.3 percent in the last quarter of 2017, and 7.3 percent in the first quarter of this year. On Monday, TurkStat also announced that Turkey's independent annual GDP increased by 7.4 percent in 2017. TurkStat stated that GDP by production approach rose by 19.1 percent year-on-year in 2017, and reached 3.1 trillion Turkish liras at current prices -- approximately $850 billion. "In 2017, the manufacturing industry had the largest share [in GDP] with 17.6 percent," it said. "Manufacturing industry was followed by wholesale and retail trade and construction industry with 11.9 percent and 8.6 percent, respectively."
The institute noted that services of households as employers had the lowest share in GDP. "The GDP per capita in 2017 was 38,680 Turkish liras and $10,602 at current prices," TurkStat added. According to the Turkish Central Bank, the average U.S. dollar/Turkish lira exchange rate was 3.65 last year.