Turkey's military reinforces on border with Syria's Idlib
Turkish troops are continuing to carry out the military vehicles near the border of Syria.
14.01.2019 - 17:26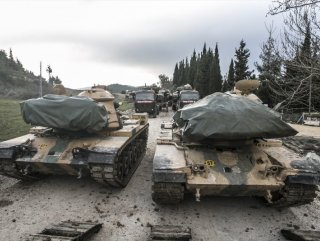 Turkey's military is sending tanks and armoured vehicles to the border near the province of Idlib, the last major rebel stronghold in Syria.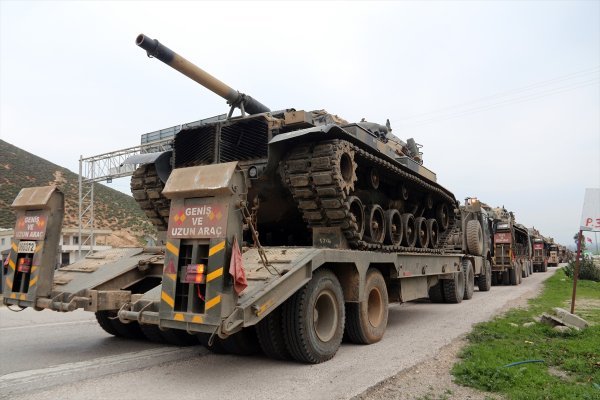 "TURKEY WILL ESTABLISH PEACE AND STABILITY IN THE REGION"
The Turkish defence minister, chief of general staff and the intelligence agency head visited border military units and discussed "measures to establish peace and stability in the region," the ministry said in a statement.
"We are making every effort to preserve the ceasefire and stability in Idlib, in line with the Sochi agreement. Our close cooperation with Russia continues," Defence Minister Hulusi Akar said.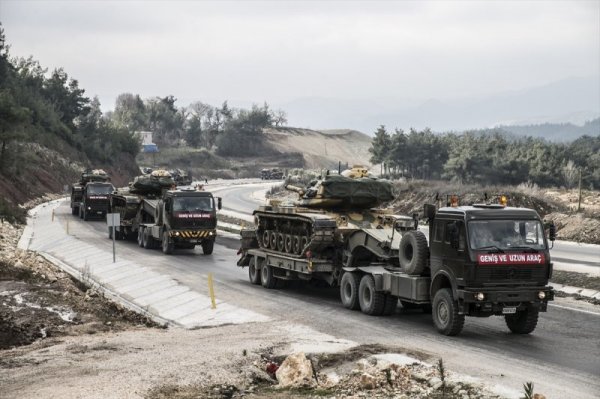 80 THOUSAND SOLDIERS ENTERED THE REGION
Today 80 thousand soldiers entered the region. Turkey is planning to clear there from YPG/ PKK and DAESH.