Turkey's main opposition prompts voters to go to polls in holiday villages
Main opposition Republican People's Party (CHP) municipalities are warning citizens not to forget to vote.
21.06.2018 - 16:15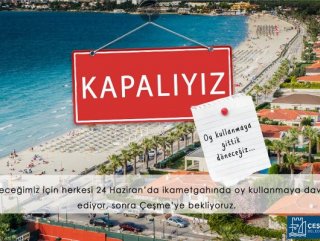 Turkish voters will go to polls for parliamentary and presidential elections on Sunday, June 24, with 56,322,632 registered voters and 180,065 ballot boxes across the country. For the first time in Turkish history, political parties will go to elections by forming alliances. Turkey's ruling AK Party and the MHP have formed an alliance (People's Alliance) while the CHP, the IYI Party, and the Felicity Party have constituted another (Nation Alliance).
In the elections, a political party must receive 10 percent of the votes nationwide for any of its candidates to win a seat in parliament. Now, only the alliance needs to pass the 10-percent threshold in order for the parties to claim seats in parliament.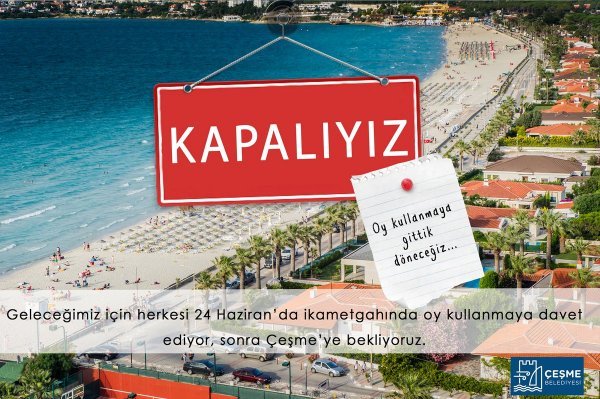 "SORRY, WE'RE OUT OF SERVICE"
Main opposition Republican People's Party (CHP) has ordered its municipalities located in the holiday destinations to warn the voters within the scope of the election campaign. Banners that wrote "we will be out of service on Sunday (June 24th) – please go to your homes and vote" were hanged in the beaches.