Turkey's gift to the world: Tulips
The 13th Tulip Festival has started on Monday in Istanbul. During the month of April, you can spot these glorious spring flowers literally everywhere in Istanbul.
06.04.2018 - 10:38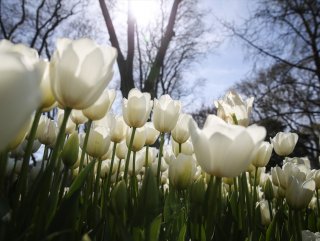 The symbol of Istanbul, tulips were taken from the Turkic homeland in Central Asia's Pamir Mountains to Anatolia and spread worldwide and continue to be the main theme for spring events.
These flowers were brought by Turks from Central Asia to Anatolia during the Turkic migration and have been used in decorative patterns since the 12th century. The plant also became a main theme in art, poems, stories, handicrafts and miniature crafts and its pattern was imprinted on mosque decorations, carpets, war helmets, robes, skirts and money. In the 15th century.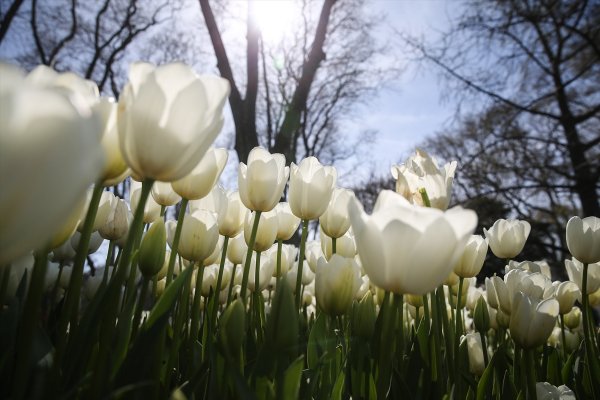 Tulip bulbs sent by the Austro-Hungarian Empire's ambassador in Istanbul, Ogier Ghislain de Busbecq, who was also a botanist, first arrived in Vienna and then in the Netherlands.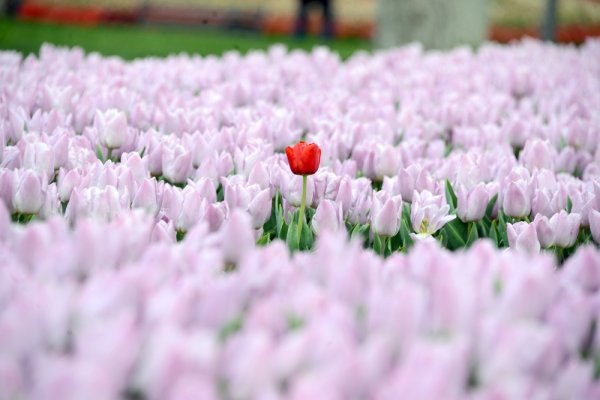 "Going to the Netherlands for landscaping, the tulip became a trade good in that country. In Turkey, it's much more cultural. You can see a tulip pattern on Turkish banknotes and on Turkey's advertising logo" for its 2020 Olympics candidacy. You can see it anywhere; on fountains, tombstones. It is supposed that the tulip was part of Ottoman monarchy culture, but it's a culture of the people. It has been a culture that we carried from Central Asia." says Ismail Hakki Gulal, a member of the Istanbul Tulip Foundation's science committee.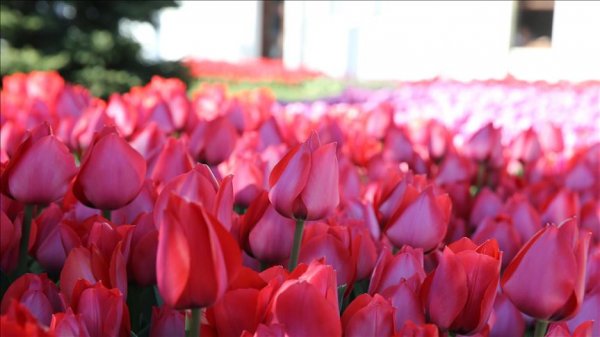 Becoming popular in the Netherlands, the tulip made its way to the Canadian capital Ottawa and came to be known worldwide. In Canada, the Netherlands and Japan, tulip festivals are held every year.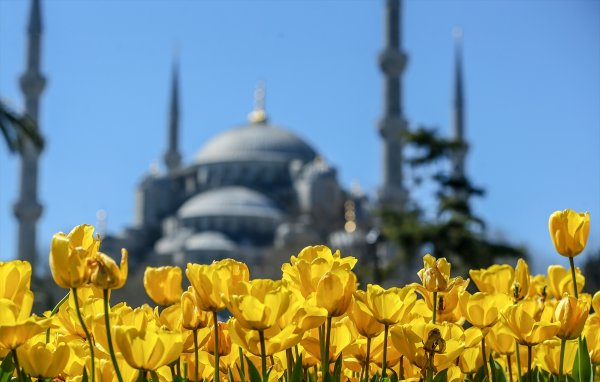 DISCOVER THE ART OF TULIPS IN ISTANBUL
Every April since 2006, the city government in Istanbul has planted millions of tulips in Istanbul's parks and avenues. Within the scope of International Istanbul Tulip Festival, during the month of April, you can spot these glorious spring flowers literally everywhere in Istanbul, particularly in Emirgan Park -which is located by the Bosphorus in Sariyer. And the "world's largest tulip carpet" as it is touted by the municipality, will be on display at city's Sultanahmet Square.