US Secretary visits Fener Greek Patriarchate in Istanbul
Mike Pompeo arrived in the Turkish metropolis of Istanbul on Monday as part of a seven-nation tour from Nov. 13-23.
17.11.2020 - 13:07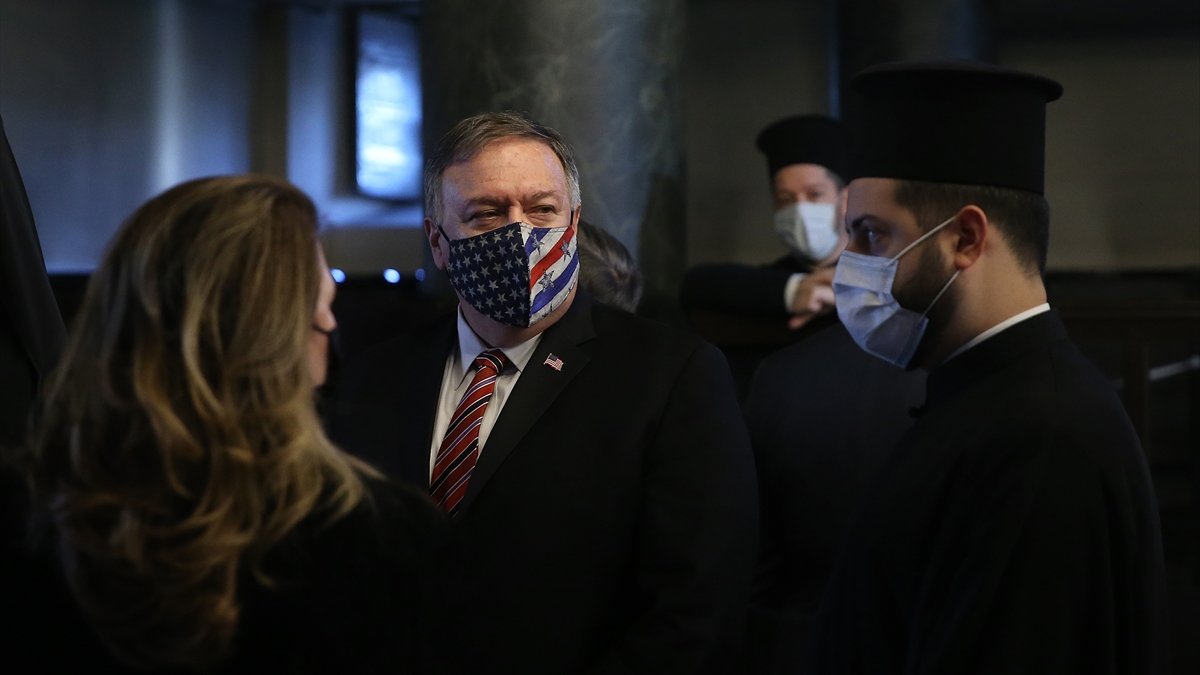 US Secretary of State Mike Pompeo leaves the Fener Greek Orthodox Patriarchate after a meeting with Fener Greek Patriarch Bartholomew I on Tuesday.
TURKEY HAD CRITICIZED US OVER RELIGIOUS ISSUES
Last week, Mike Pompeo announced he would leave for France, and then visit Turkey, Georgia, Israel, Qatar, the United Arab Emirates, and Saudi Arabia.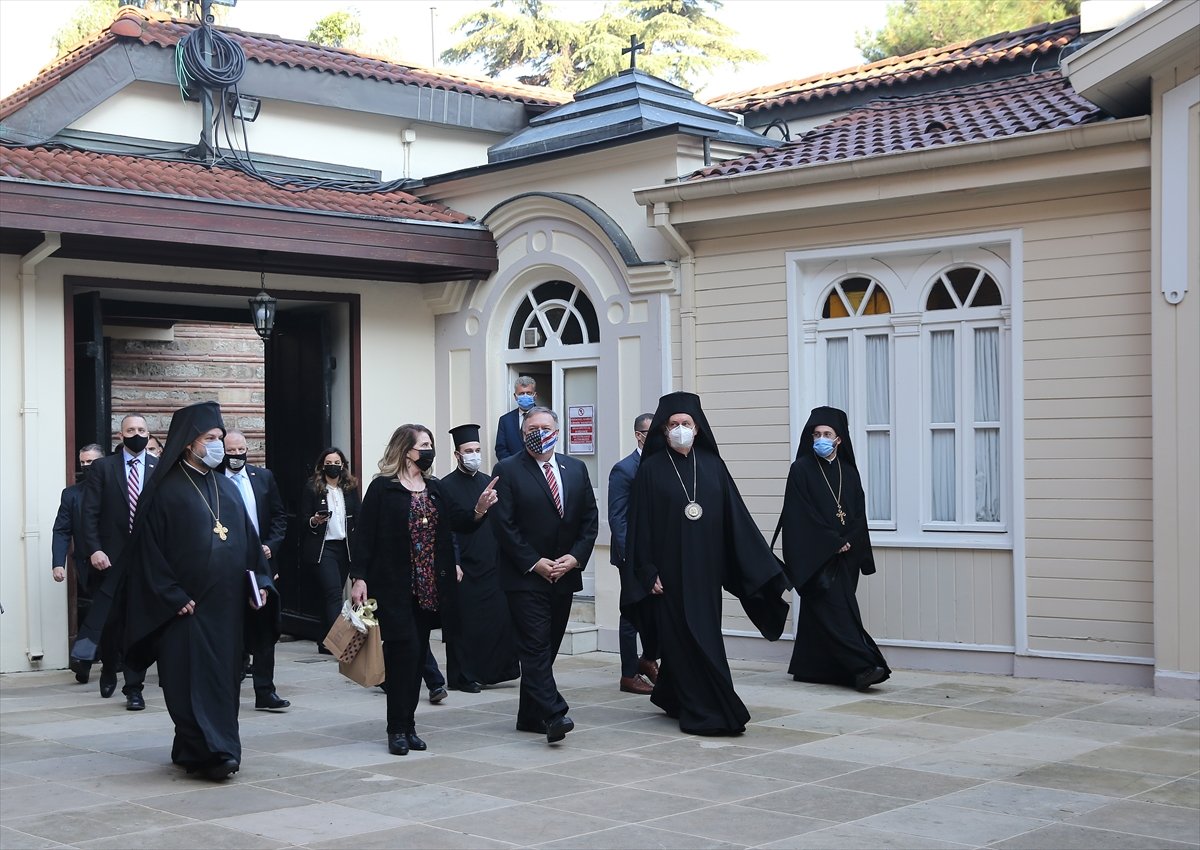 "Following Paris, Secretary Pompeo will travel to Istanbul, Turkey to meet with His All Holiness the Ecumenical Patriarch of Constantinople, Bartholomew I, to discuss religious issues in Turkey and the region, and to promote our strong stance on religious freedom around the world," said a State Department statement.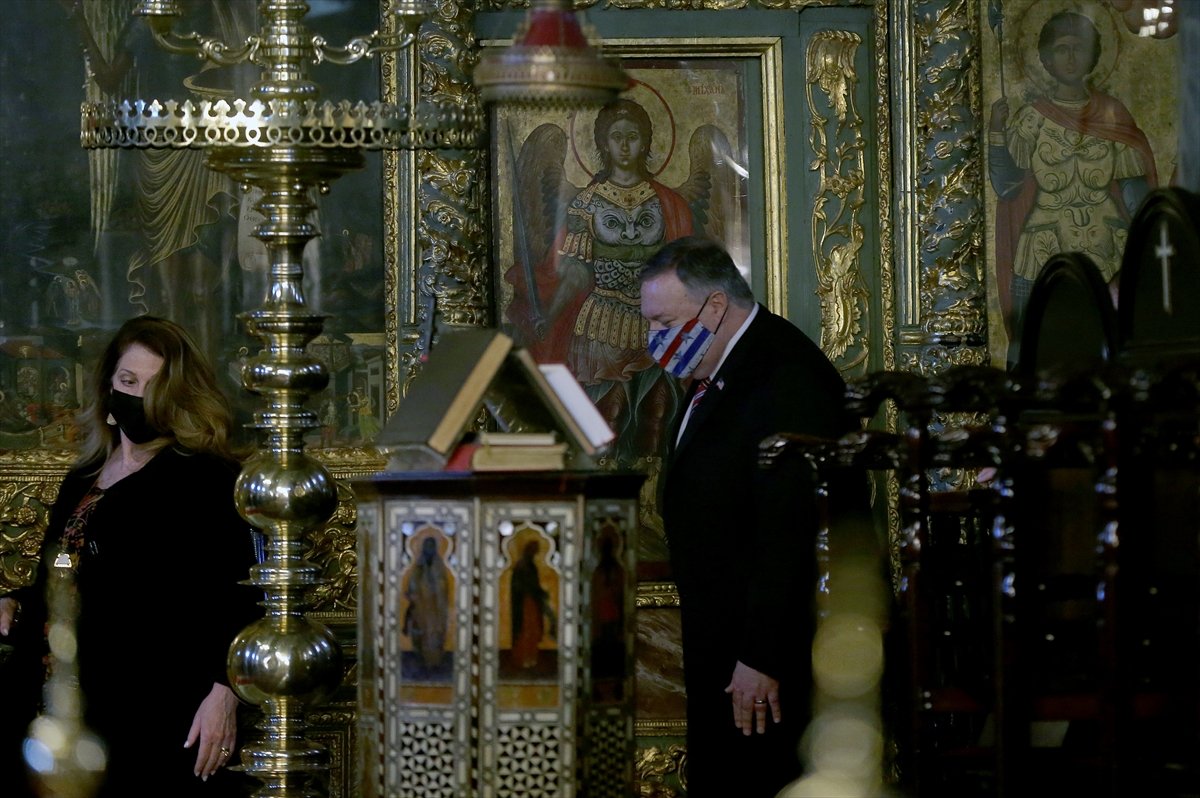 Turkey had criticized the US for raising concerns "over religious issues" ahead of Pompeo's visit.