UK's Telegraph hails Turkey's first indigenous car plant
Turkey's indigenous car factory is expected to be completed in 18 months and will start mass production in 2022.
22.07.2020 - 14:31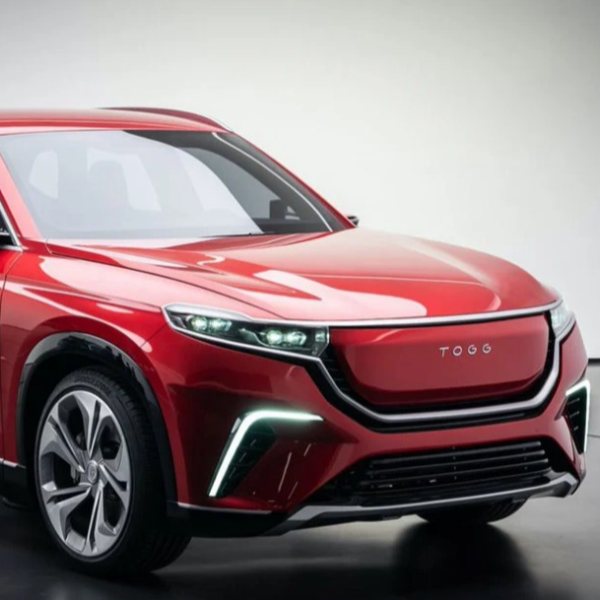 Groundbreaking ceremony for engineering, design and production center for Turkey's first indigenous car TOGG was held in Bursa province of Turkey on July 18.
"PHOTO OF THE DAY"
Automobile Joint Venture Group (TOGG) factory, Turkey's first domestic car plant, is expected to start mass production with an annual capacity of 175,000 vehicles.
The groundbreaking ceremony came after the country unveiled prototypes of the first fully domestically produced car in December last year.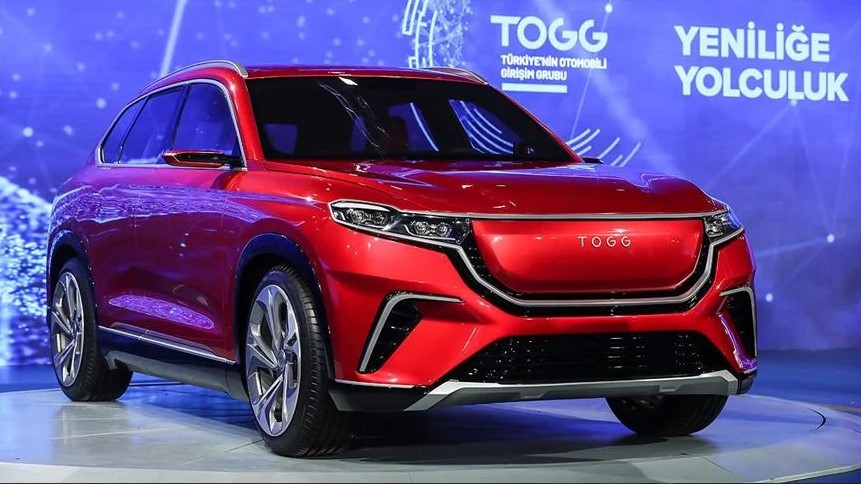 During the ceremony, President Erdoğan said the construction of the huge production complex "will radically change the perception of a factory in people's minds."
The opening of TOGG factory has also engaged attention globally.
UK's The Telegraph ranked TOGG factory opening among the most important developments of the day.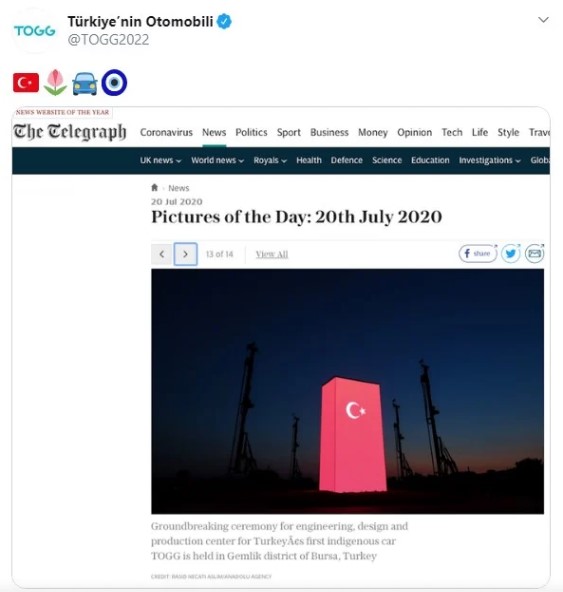 TOGG will produce five different models -- SUV, sedan, c-hatchback, b-SUV and b-MPV -- until 2030 and own their intellectual and industrial property rights.
The factory's cost is expected to reach 22 billion Turkish liras ($3.7 billion). It will employ 4,323 staff, including 300 qualified personnel.
TOGG's electric vehicle platform, designed by TOGG engineers completely for all five models, will be original and patented. The platform will provide a structure for maximum efficiency, comfort, durability and safety.