Turkish President visits tomb of conqueror of Istanbul
Friday's historic prayers in Turkey's Hagia Sophia Mosque marked the first acts of worship there in 86 years.
25.07.2020 - 09:02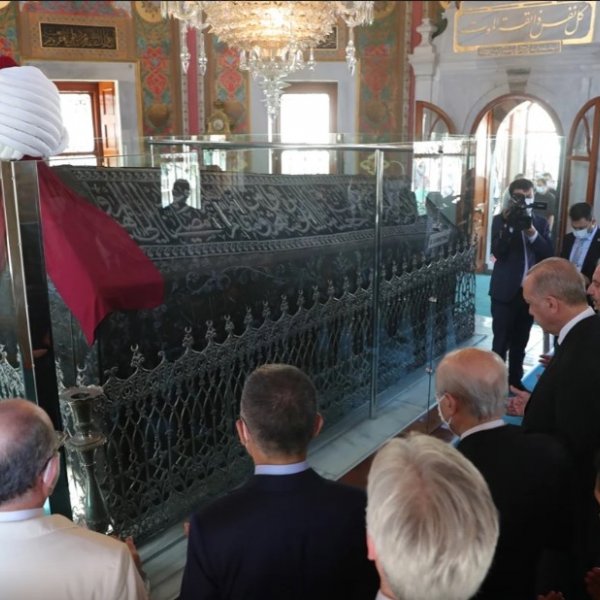 Turkish President Recep Tayyip Erdoğan visited the tomb of Ottoman Sultan Fatih Sultan Mehmet, conqueror of Istanbul, following the opening of Hagia Sophia as a mosque in Fatih district, Istanbul, on Friday.
ERDOĞAN ACCOMPANIED BY MHP LEADER
Erdoğan, along with Nationalist Movement Party (MHP) leader Devlet Bahceli, visited the tomb of Ottoman Sultan Fatih Sultan Mehmet.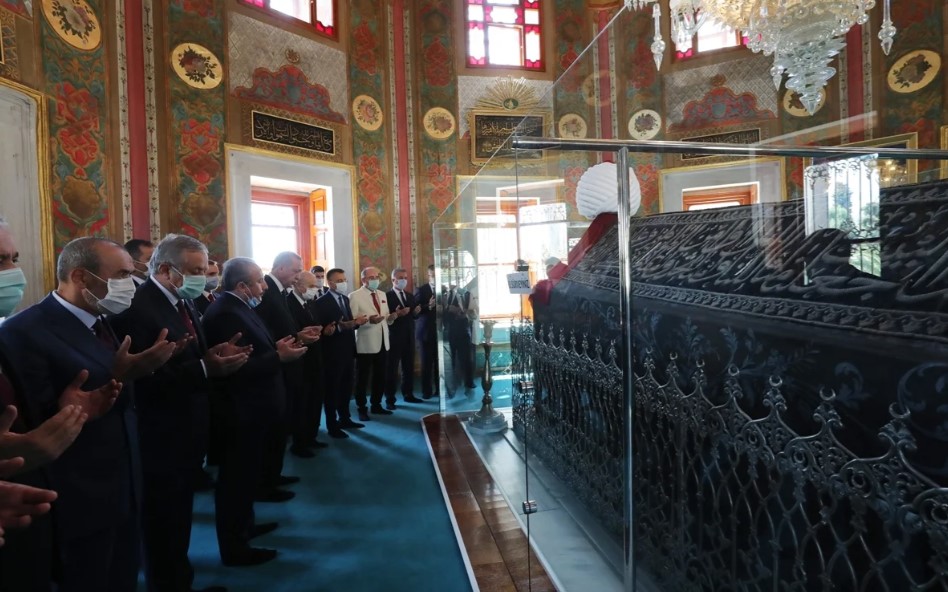 Mehmed II, the Ottoman emperor who had the honor of conquering Istanbul and thus earning the title "conqueror", was only 21 years old when he sent the Eastern Roman or Byzantine Empire to the dusty pages of history and leveled up a Turkish state into an empire that would rule regions in multiple continents for centuries to come.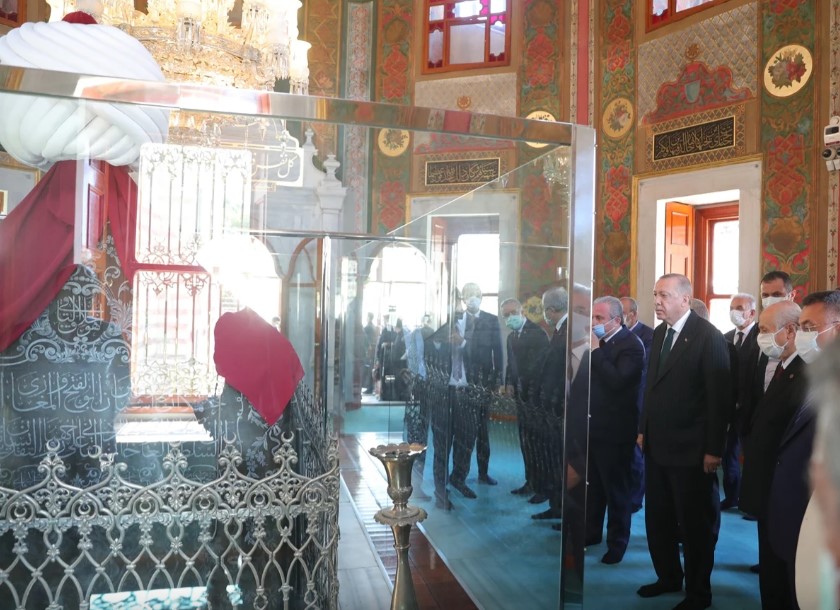 The conquest of Istanbul is the best-known victory of Mehmed the Conqueror, but in subsequent years he also ensured Ottoman control over Serbia, Morea, Trebizond (modern Trabzon) in the northern region of modern Turkey, as well as Bosnia, Albania, and some Anatolian (central Turkish) territories.